Welcome
In line with Government instruction, we will be closing all of our Better Leisure Centres and Better Gyms across the UK at the end of Friday 20th March, 2020.
The health and well-being of both our staff and valued customers are paramount. We have a social responsibility to everyone in the local community to take action to protect ourselves and others.
Therefore, Generation Gains classes will be postponed for the foreseeable future.
_______________________________________________________________________________________________________________________________________________________________________________________________________
'Generation Gains' is a community engagement project which is funded by Zurich Community Trust in partnership with GLL. Our aim is to support and engage with socially isolated 65+ people within the Swindon community using our leisure centres, shelter housing locations, care homes and community centres as an engagement point so that we may help improve the health and wellbeing of older people through activities, fun and socialising.
Generation Gains is about improving life skills and a great way of meeting new people, you will also get the chance to take part in activities such as: mens circuit classes, walking football, seated strength & balance classes, coffee mornings and much more. 
Our Generation Gains team is based at the Haydon Centre and Gym
For more information on this project please email generationgains@gll.org
Generation Gains Activity Timetable
| | | | | |
| --- | --- | --- | --- | --- |
| Activity | Day | Centre | Time |   |
| Walking Football | Monday | Croft Sports Centre | 10am - 11.30am | Please note this session will not be delivered on Bank Holiday Mondays. |
| Senior Club Activity Session | Monday | Link Centre | 2pm - 3.15pm | Please note this session will not be delivered on Bank Holiday Mondays. |
| Walking Football | Wednesday | Haydon Centre & Gym | 1pm - 2.30pm |   |
| Senior Club Activity Session | Thursday | Link Centre | 2pm - 3.15pm |   |
| Senior Club Activity Session | Friday | Haydon Centre & Gym | 11.30am - 12.45pm |   |
| Recreation Session | Friday | Haydon Centre & Gym | 11.30am - 1.30pm |   |
Walking Football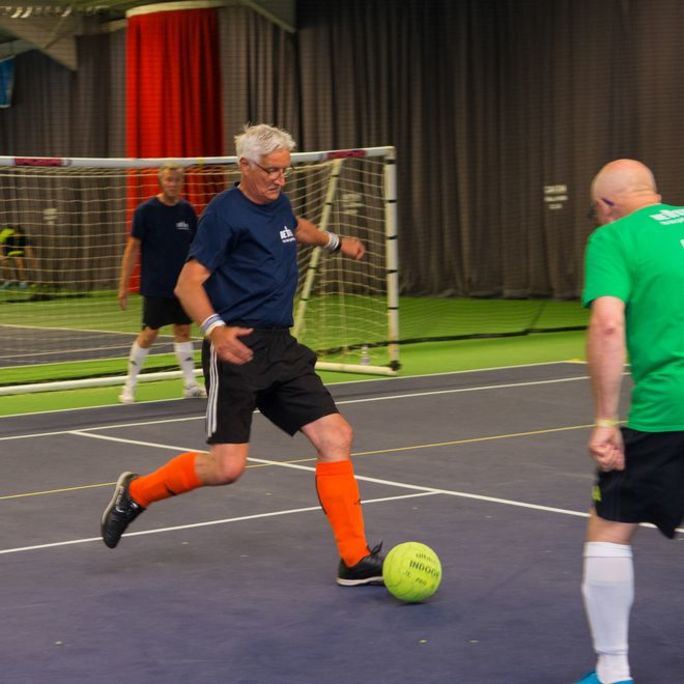 Walking football is a variant of association football that is aimed at keeping people aged over 65 involved with football if, due to a lack of mobility or for other reason, they are not able to play the traditional game. If a player runs then they concede a free kick to the other side. This slow paced version of the popular game is an ideal way to exercise and meet new people. Both men and women, over 65, are welcome to participate.
Monday: Croft Sports Centre 10am - 11.30am
Wednesday: Haydon Centre & Gym 1pm - 2.30pm
Recreation Session
This session is at Haydon Centre and Gym on a Friday between 11.30am - 1.30pm.
Aimed at the over 60, this session is pay and play - *No booking required.
The session costs just £3 and will include the following activities:
Badminton
Short Tennis
Table Tennis
Gym (Gym induction must be completed before hand)
*Gym Induction start time 11.30am until 12.15pm (Please pre-book your Gym Induction by calling the Haydon centre 01793 721526 )
Senior Club Activity Session
The activity session will include fun activities that have a sporting element, working on improving balance and strength to help prevent falls in everyday life, improve the participants everyday life with mobility exercise.
This bring in the social element of belonging to a group and finding new acquaintances that could build into long term friendships.
Monday: Link Centre 2pm - 3:15pm
Thursday: Link Centre 2pm - 3.15pm
Friday: Haydon Centre 11.30am - 12.45pm
Project Manager - John Popowicz
34 years with Wiltshire Fire & Rescue Service responsible for delivering community safety interventions and educational programmes to schools, volunteer groups, community groups etc to reduced the risk of being injured or dying in a fire or road traffic collision.
Extensive experience working with partner organisations sharing resources to achieved shared outcomes. My hobbies included walking, fitness training and rugby.
I have represented the English Fire & Rescue Service RFC, Dorset and Wiltshire RFC and Swindon RFC.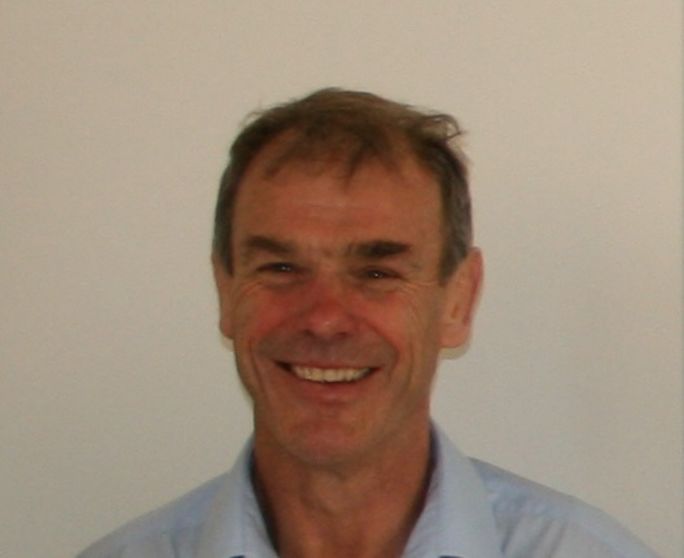 Leigh- Assistant Project Co-ordinator
"I started on the project in June 2019. I have just completed a degree in Sports Development and Coaching. Prior to university, I worked in the leisure and fitness industry, gaining my level 2 fitness instructing and level 3 personal training diploma. I also have experience of working in outdoor education. I enjoy trampolining and used to coach and compete locally and for my university"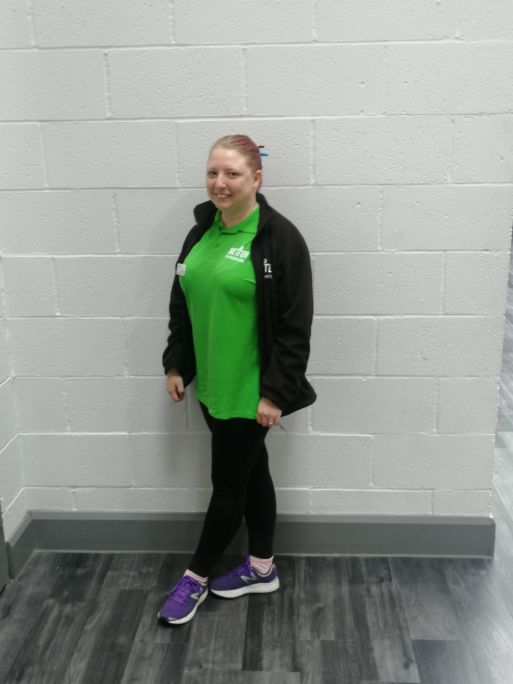 Apprentice- Travis
"I have just finished college doing Sport and started my role as a Generation Gains apprentice in July. My favourite thing about the project is meeting new people and I enjoy teaching walking football as I played football for 11 years".
Apprentice- Danielle
"I went to Churchfields Academy school and there I was sports role model for my school in year 11, in this role I would help the teachers set up after school sports classes and help teach them different skills in different sports. I also have played football since I was  6 years of age and played for Swindon Town in the community and went to Sweden to play at the biggest youth tournament ever. After I went on to play for Swindon town ladies football team".
Our Partners