Pride 2022
This Pride Month we're celebrating the diversity and contributions of LGBTQ+ sports clubs across the UK. From practice sessions to competitions and events, we're proud to provide inclusive spaces that play host to many LGBTQ+ sports clubs every week.
A big thank you to the London Royals Hockey Club, Goslings Badminton Club, Out To Swim and their members who have shared their stories with us so far - we hope you enjoy hearing them as much as we have.
Out to swim
Rob
"Out To Swim just had an atmosphere, which was kind of more open - you could just kind of be yourself much more than you could in other places. So that's why Out To Swim sort appealed so much. I found it was a way to learn more about myself by meeting people that weren't afraid to be themselves."
Discover more about Out to Swim
London Royals
Ella
"I got completely sucked in by the club and was like, "this is the most amazing, wonderful, supportive environment". Everyone can just completely be themselves. Like we've got people that identify under every single letter of their LGBTQ+ umbrella, and it's fantastic. Everyone completely supports one another for who they are and their interests and their identity and their experiences."
Keiran
"I wanted to meet new people and have that understanding that the other people on the pitch have had similar experiences to what my life is like and that everyone's relaxed, you can be yourself and not have to worry about being on edge and not being who you really are. You can play competitive sport in a place that's comfortable for you."
Discover more about London Royals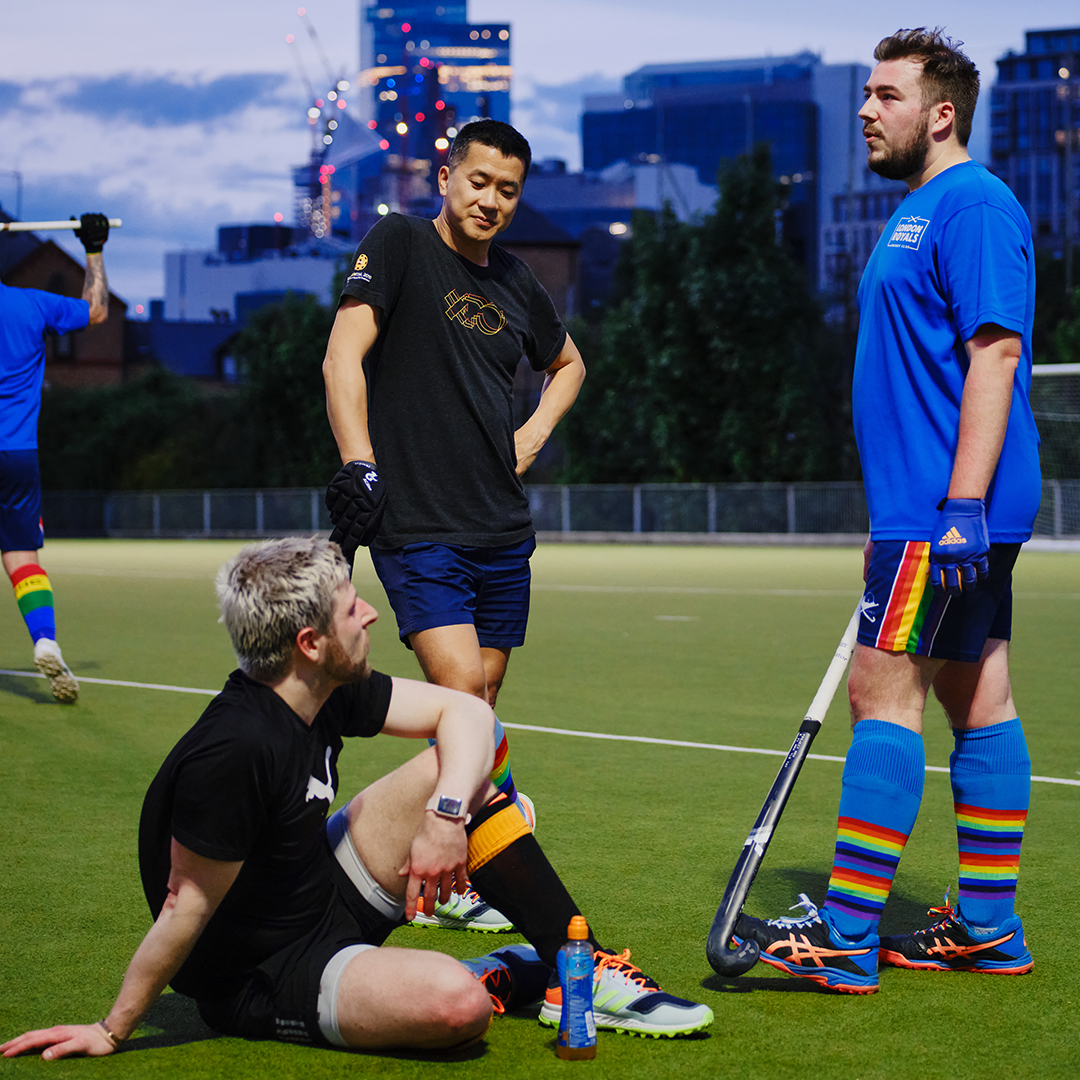 Goslings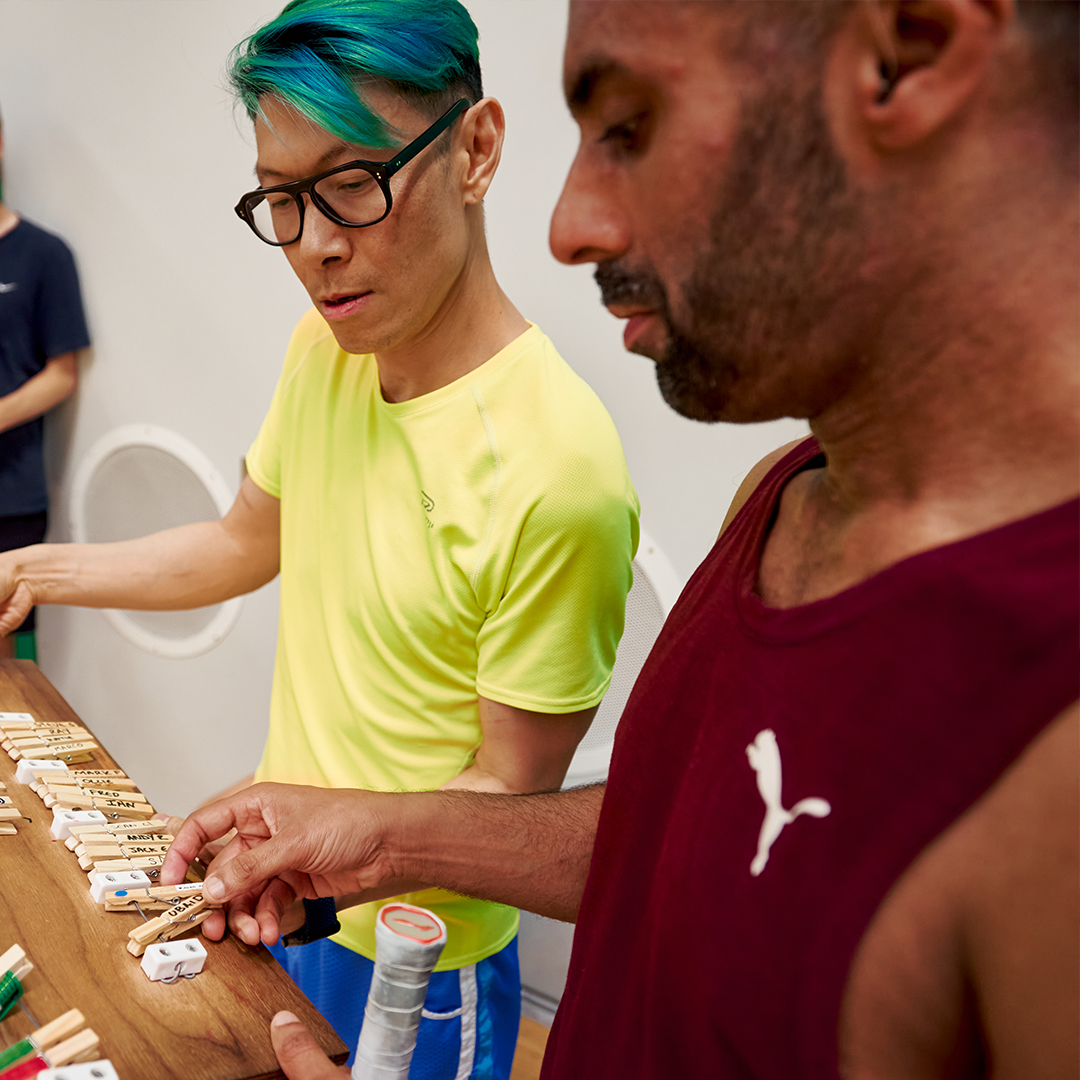 Ubaid
"LGBTQ+ sports clubs offer that space where they can just be themselves where they just come and be with other people like themselves where there's no prejudice or attack on their sexual orientation or their gender identity. It provides that space safe space where they can just be themselves and learn something new."
Nick
"I think sporting clubs are really important for the LGBTQ+ community, because for a lot of us, it's quite a stigmatised area, from upbringing, particularly during school and stuff like that, it's an unpleasant memory for a lot of us. So it's really nice to be able to reclaim that and find that, it is enjoyable, it is fulfilling and it's somewhere where we can come together and feel safe whilst we do it."
Discover more about Goslings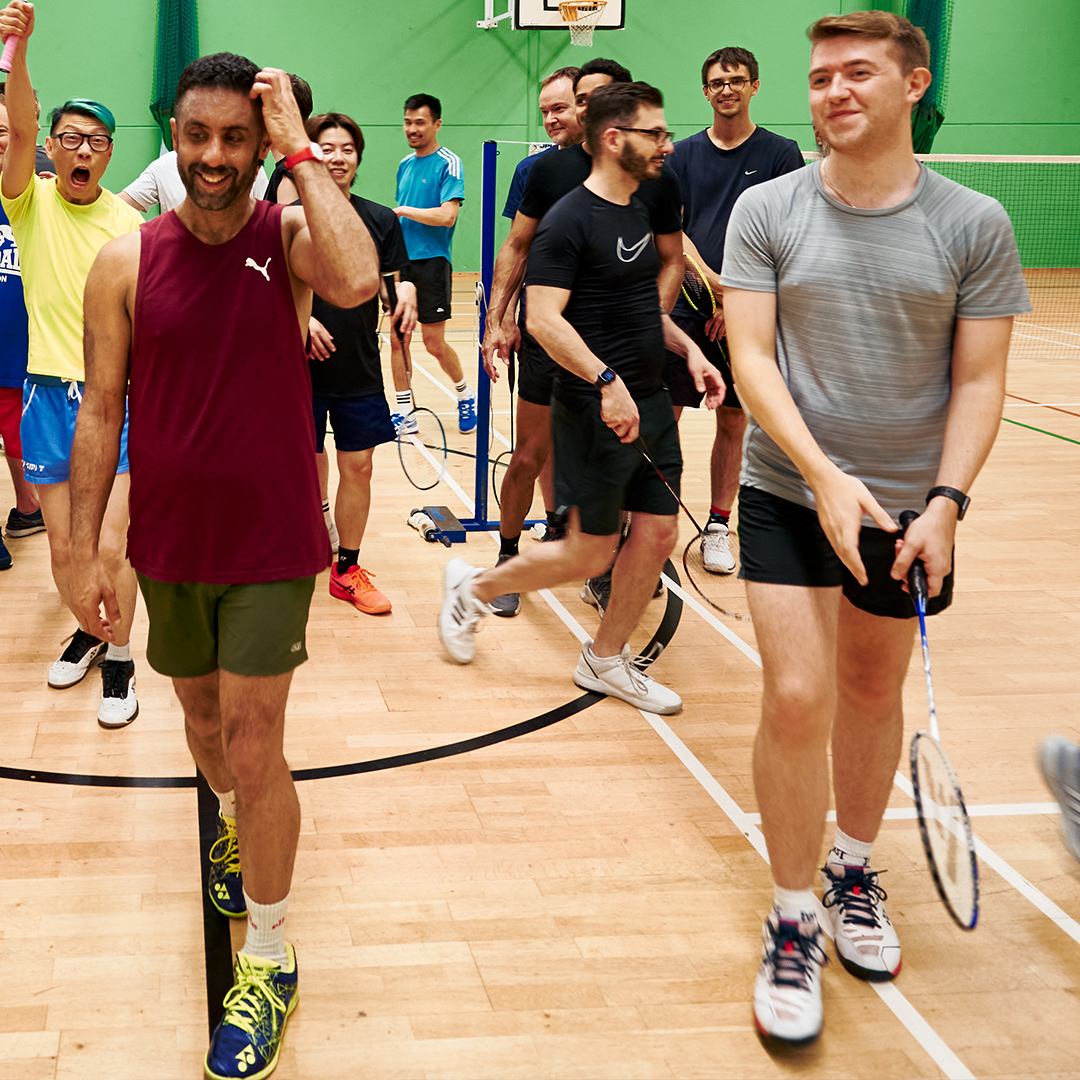 Our commitments
We are committed to listening, understanding, and doing more to create welcoming, safe and positive spaces for all, ensuring LGBTQ+ communities are given the support and opportunities to lead active and healthy lifestyles through physical activity and sport.
We are committed to creating an environment for our staff and our customers that, regardless of age, gender, gender identity, sexual orientation, disability, ethnicity or religion, welcomes all people and embraces their diversities.
This includes working with national governing bodies of England, Wales and Ireland, and organisations such as Pride Sports, Out for Sport and LGBTQ+ sports clubs across the UK who share our values and social purpose; to improve the physical, mental and social wellbeing of local communities.
Alongside our own workforce, local authority and council partners, we'll continue to create better outcomes for LGBTQ+ sports clubs, players, coaches, staff and customers to ensure they have a voice and to challenge and eliminate homophobia, transphobia, biphobia and discrimination in our communities.
You may also like