Functional fitness area
We are pleased to announce that after listening to our customer's feedback and investing in your gym, we have a dedicated functional fitness area along with a reorganised gym and refresh.
The gym has been extended to create a brand new functional fitness area with brand new equipment which includes Kettlebells, Bulgarian Bags, Battle Ropes, Medicine Balls, Sand Bags, Push Up Grips, Plyometric Jump Boxes and Tyres.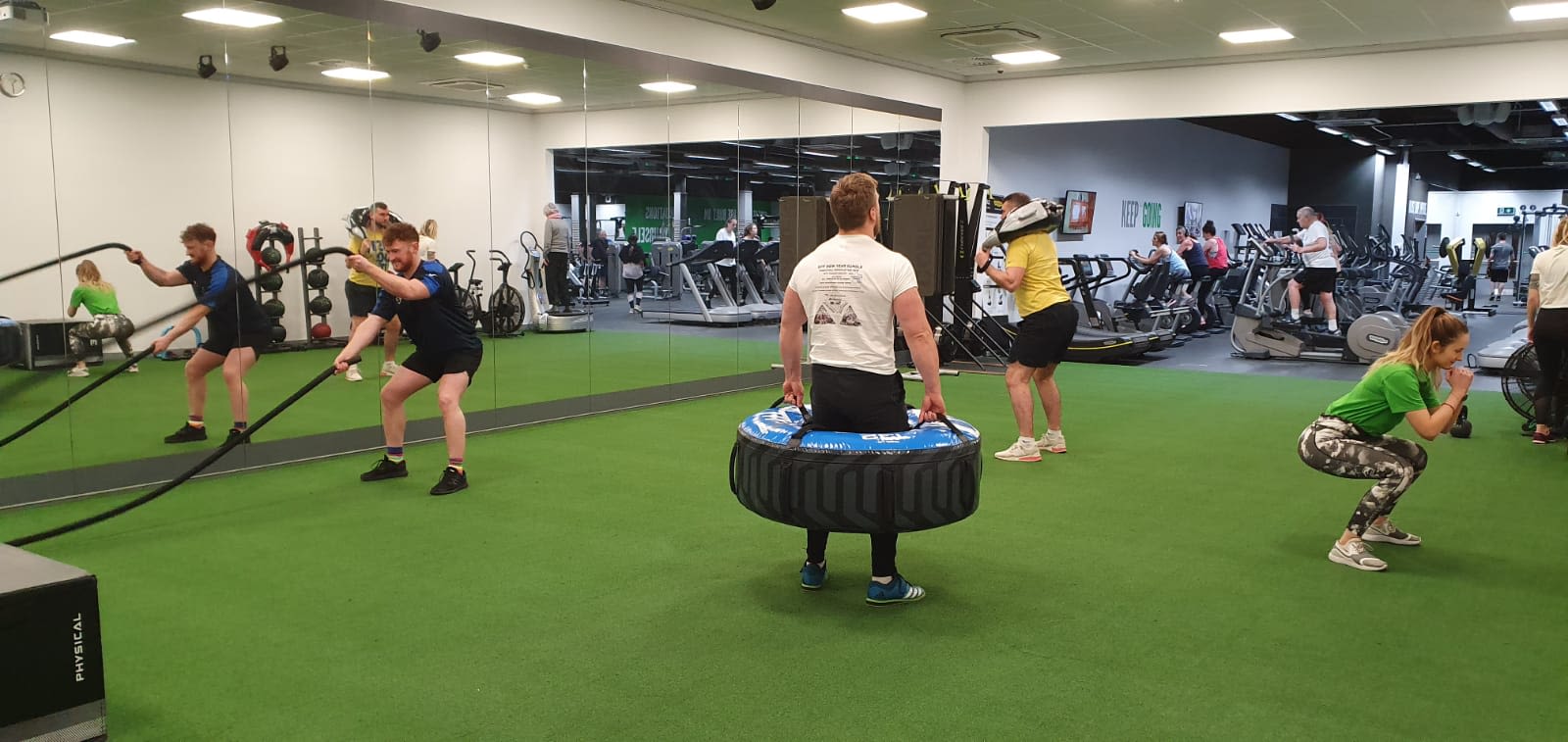 YOUR FITNESS GOALS
When it comes to meeting your fitness goals, staying motivated is key. That's why we'll work just as hard as you at keeping you focused on your targets.
Here at Bath Sports and Leisure Gym we run regular challenges based around current sporting events, as well as rewarding a "Member of the Month" for their effort and achievements.
We also have fitness instructors and personal trainers and offer re-focus sessions every six weeks. At Better, we're all about helping everybody get fit and healthy.
So whatever your goals, Bath Sports & Leisure Centre is the perfect place to meet them.
GYM INDUCTION
If you're going to be using the gym, we recommend a 1-2-1 induction with one of our trained Fitness Instructors who will help create a bespoke gym experience for you based on your specific needs. The induction will also show you how to use our equipment properly, ensuring you'll be happy and confident to get the most out of your workout from the start.
Our staff are keen to share their wealth of knowledge and expertise to help put you at ease when discussing your goals and planning your regular exercise routine. If you're already an experienced gym user, you can opt out and get straight to it.
Our facilities are staffed, so you are never far from help and support if you need it. Just ask a member of the Health & Fitness Team on the gym floor, or a member of staff anywhere in the building. We are always happy to help.
RE-FOCUS SESSIONS
Joining a gym is a huge step for most of us. To help ensure you stick to your routine and meet your goals, we are here to help keep you on track with a re-focus session. 
Every six weeks we will offer you the opportunity to re-evaluate your progress with a Fitness Instructor and mix up your programme to keep challenging your body and stop your routine becomming stale.
The session is a good opportunity to assess what's going well and what could be improved to reinvigorate your Better Gym experience.  
JUNIOR GYM
As part of our new junior health & fitness membership we are now offering junior gym sessions.
These supervised sessions are a brilliant starting point for any child wishing to get fit and active in safe surroundings.
These sessions are aimed at children aged 11-17 years and are run 7 days a week so there's no excuse to miss a session.
We require all users to complete an induction with a member of the fitness team, where your child will be inducted into the safe use of the gyms equipment. From there, your child can attend any session they wish on a casual basis or they can take advantage of our junior health & fitness membership.
Sessions will now become a book and play activity, similar to how fitness classes are booked. Customers can book in advance to secure their space for the session.
Maximum capacity is 15 per session on weekdays and 25 per session on a weekend. 
Weekday session times:
3.45pm to 4.30pm
4.30pm to 5:15pm


Weekend session times / School Holiday times:
9:00am – 12:00pm
1:00pm – 4:00pm
 
Please note that junior customers can not attend back to back sessions.