Swim School Crash Courses
This years Summer holidays at Newbury Health & Fitness Centre we are offering intensive swimming lessons for beginners aged 4 years + for children to get the most out of lessons we offer. Whether they are new to swimming and want to have a taster before starting our weekly lessons or currently attend our weekly lessons and need a progression boost, then these lessons may be right for you.
Starting at £7 a session before our discount code of SWIMHAPPY giving you 25% off these are perfect to try out!
Details of lessons below. Book now via the link below!
Monday 21st to Friday 25th August 2023
9.00 – 9.30am – Foundation 4yrs + – Non Swimmer - 1:8 (new to swimming lessons)
9.30 – 10.00am – Foundation 4yrs – + Top Up Lessons – 1:8 (current members)
For more information or queries please email newburyswimschool@gll.org or speak to our Centre Team.
BOOK NOW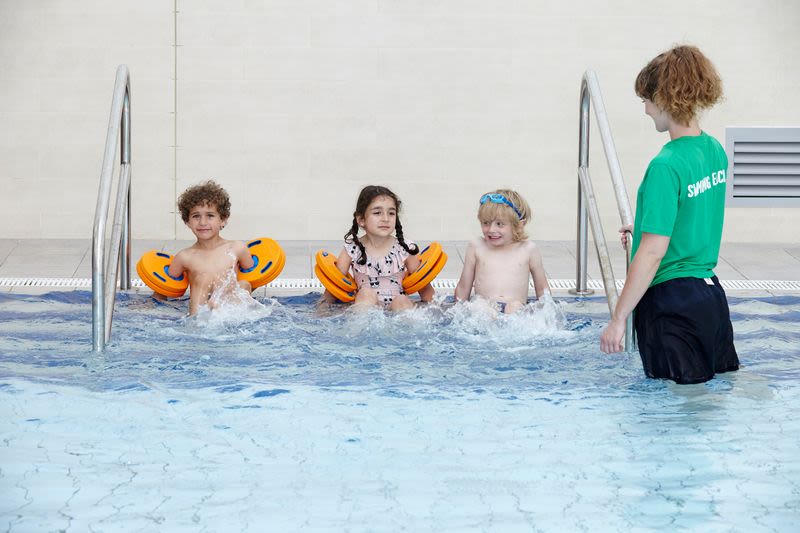 WHY SHOULD CHILDREN LEARN TO SWIM?
Swimming is a valuable skill for any child to learn.
It's a great form of all-round exercise as well as being a vital life skill that can help keep children safe in and around water. That's why Better offers children's swimming lessons for all ages and abilities, at affordable prices.
Our swim school programmes are available at over 130 locations across the UK and are designed to be flexible, affordable and accessible for everyone. All our teachers are professional, passionate and pupil-focused, ensuring your child is in safe hands in and out of the water.
Our children's swimming lessons are a great way for your little one to get active and have fun at the same time.
WHAT WILL THEY LEARN?
Foundation classes consist of 3 levels which swimmers work towards to complete these lessons.  They are designed to introduce, develop and master water confidence, essential swimming skills and stroke development techniques.