Supported Sessions
If you find the thought of exercising in a gym intimidating why not try our supported sessions. Stay active with Newbury Better Health & Fitness Centre and enjoy gym workouts in a safe and comfortable environment and have some fun while exercising. One of our friendly qualified instructors will be on hand to guide and advise you. while in a relaxed and social atmosphere to make you feel comfortable and have some fun while exercising. They will be there to support from 8am and 2pm Monday to Saturday's in set apart from the gym in our Function Suite. So if you are over 65, over weight, anxious about coming to a gym or even just overwhelmed at the thought of improving your fitness come and join us today. You can even have a coffee and a chat once you have finished your exercise. We'd love to see you.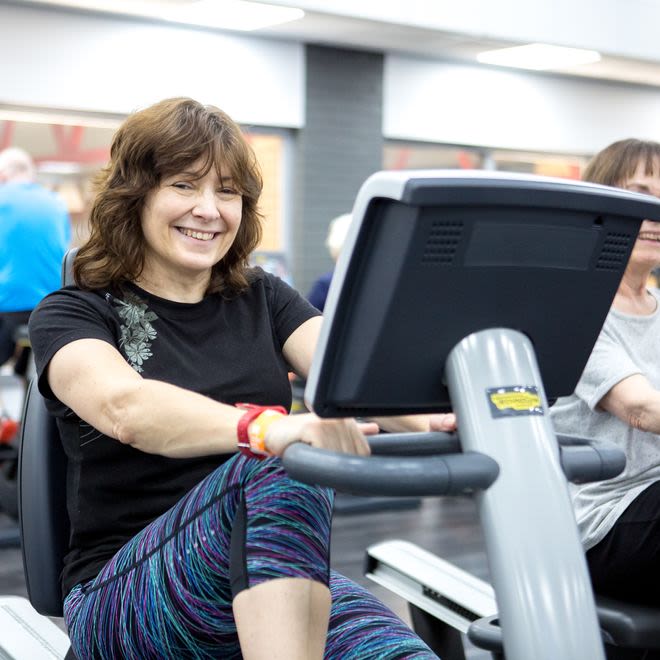 SEN and disability swimming lessons for kids
At Better, we want to make swimming accessible to the whole community and to make it as easy as possible for everyone to learn how to swim.
That's why our instructors will aim to integrate children with disabilities into our existing group lessons. Whether through special exercises or some extra attention during class, our qualified teachers will assess the needs of your child and adapt their classes accordingly.
We do offer specific SEN group children's swimming lessons for a range of ages and abilities. These include:
Foundation - SEND- Age over 4 Yrs with adult
Foundation - SEND- Age over 4 Yrs
Development - SEND (15 metres plus, 11-17)
If this is not suitable, we can offer 1-2-1 lessons to support children with disabilities and help them improve their skills. We also work with our partner charity Level Water to provide lessons for primary school-aged children with a physical or sensory disability.  Subject to availability.
BOOK NOW