Watch the games
Our fully accessible pavillion has seating for 240 people, providing a comfortable and covered space to spectate.  
The pavillion is open during training and matches and entry is free for spectators. 
To help ensure everyone enjoys their time at the centre;
Children and young people must be supervised by a responsible adult at all times.
No dogs, with the exception of guide dogs, are allowed into the centre.
Smoking in this area is prohibited. 
Please note that pitches can be also observed from the greenway, outside the fencing.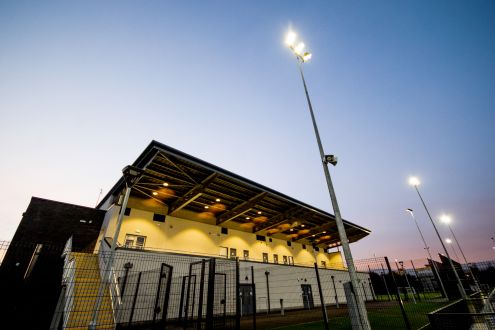 Hire the space
The sports pavillion at Avoniel is also available for hire. 
Whether for an event, a team meeting or a even as filming location, get in touch to book.