Discover Our Girdwood Gym Facilities
CARDIOVASCULAR ZONE
Get your heart pumping in our 30 piece Cardiovascular Area to increase your fitness levels and burn off those unwanted calories. We offer;
Treadmills
Exercise Bikes
Hand Bikes
Recumbent Bikes
Rowing Machines
Cross Trainers
If you come for a leisurely walk or a high intense training session we have the right equipment designed to meet your fitness needs.
RESISTANCE ZONE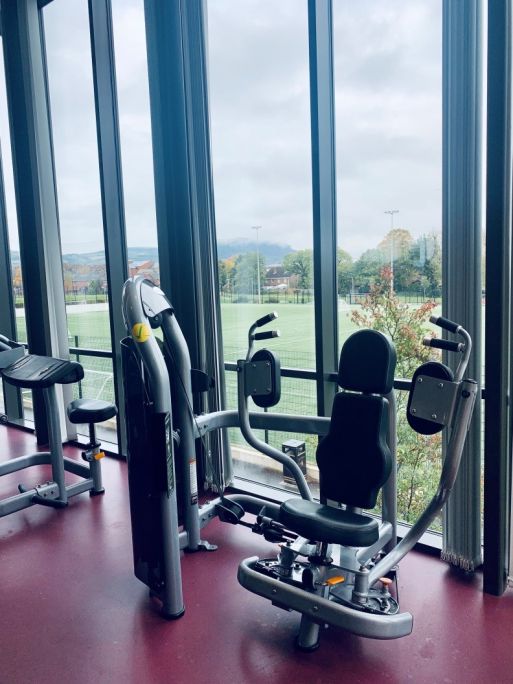 We have 14 stations of fixed resistance equipment which isolate all muscle groups in a safe, stable and effective manner.
Regardless of your experience level or goal type, our range of fixed resistance machines provides the perfect equipment for everyone to have a rewarding workout in this zone.
FREE WEIGHTS ZONE
At Girdwood Community Hub our Free Weights Area has been designed to give you the tools you need to achieve your workout goals.
With equipment such as;
Dumbbells ranging in weight from 1kg - 30kg
360kg in plates
Squat Rack
Multi-Functional Benches
We have an effective Free Weights Zone providing both dumbbells and barbells to allow for all possible compound movements.
Whether you require the full body challenge of a Squat Rack or the isolation of Dumbbells you will find them in our gym at Girdwood.
If you have never used free weights before but would like to try, our Fitness Team are always ready to assist you.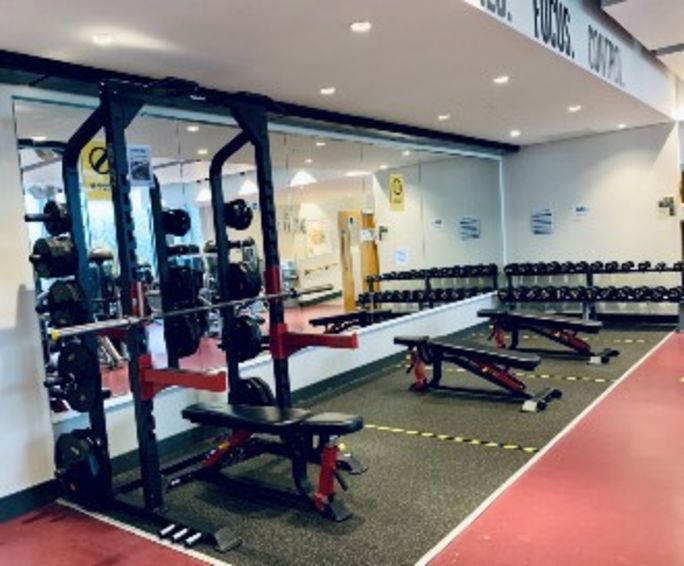 STRETCH AND STABILITY ZONE
Mix up your gym workout in our Stretch and Stability Area at Girdwood which includes;
Plyometric boxes
Kettle bells
Medicine balls
Swiss balls
Resistance Bands
TufNut
If you are looking to improve your overall Fitness with a variety of movements at high intensity, why not try one of our Fitness Classes?
BASH BOARD
Are you a sports player, athlete, or want to improve your reflexes?
Try our Multi Programme Bash Board, which is sure to increase your reaction time and activate your brain as well as your muscles.
Get Involved in our Monthly Fitness Challenges!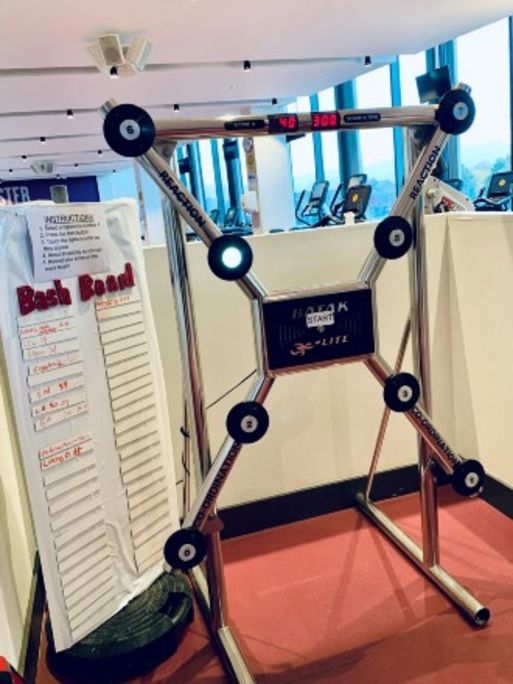 JUNIOR GYM
Stay Active After School!
At Girdwood Community Hub, our Junior Members have access to our Gym;
Monday to Friday 3:30pm - 5:30pm
Saturday & Sunday 11:00am-1:00pm.
Our Friendly and Experienced Fitness Instructors will introduce you to all the equipment in the gym and help you with a fitness programme to suit your fitness needs. This membership will also allow you access to all the Better Swimming Pools in Belfast, Hourly Racquet Sport Sessions in our Badminton Courts and much, much more.
Junior Memberships are priced from £11.00 per month. There's no contract and no joining fee so why not sign up today?