Free weights area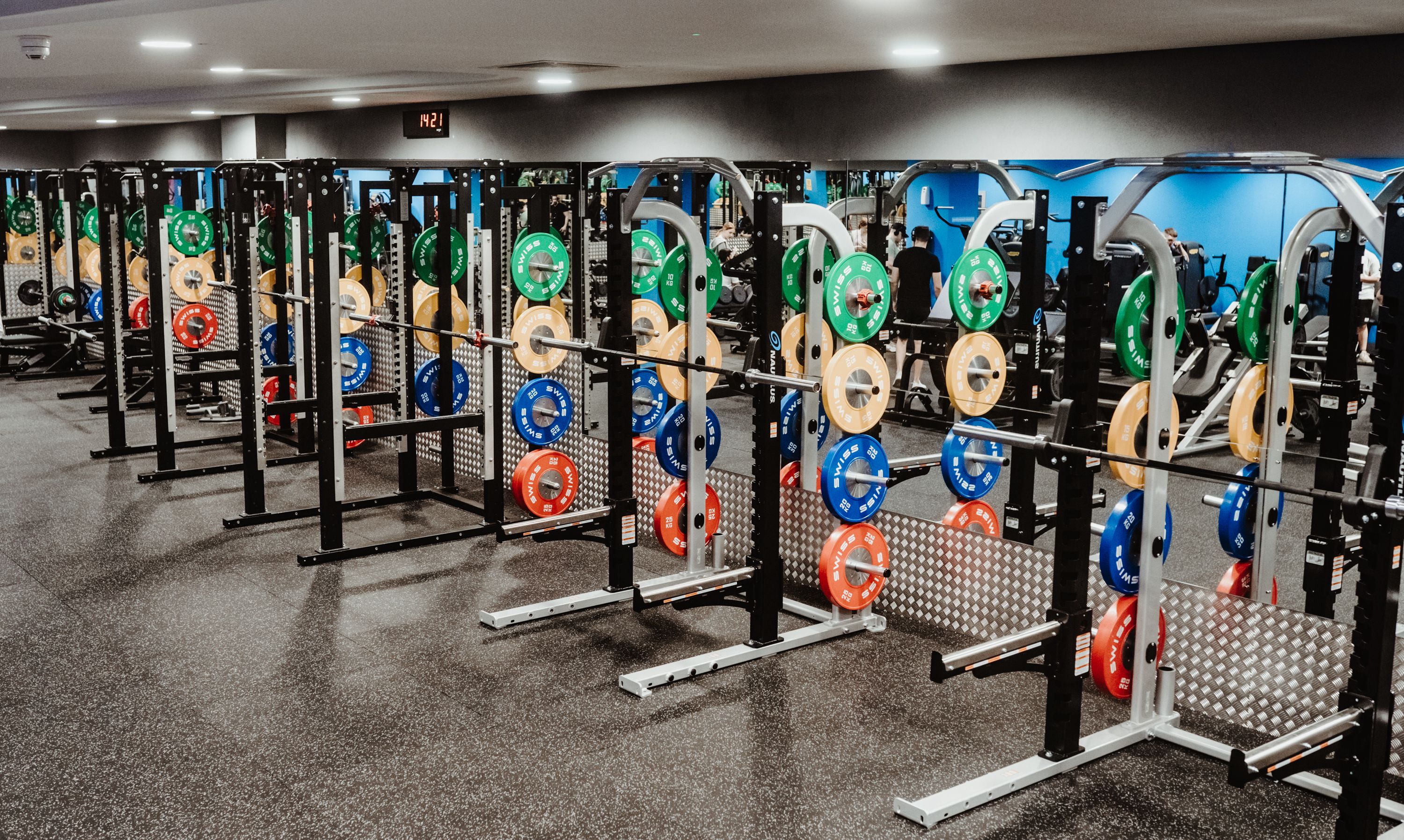 Fully equipped free weights area that includes 
- Six racks (power and half racks) 
- Bumper plates and change plates 
- Dumbbells and multiple adjustable benches 
- Technogym and Nautilus plate load machines inc Glute drive, Prone hamstring curl, Hack squat, Chest press, Shoulder press and more
- Selection of different bars, handles and attachments
Cardio equipment
If cardio is your thing 
- Technogym treadmills, ellipticals, bikes, recline bikes.
- Technogyms latest Skillmills and Skillrows (compete virtually with other gym goers globally)
- Latest Technogym Group cycle offering Peak for the data enthusiast or Freebeats if you like to jam while you are on the bike.
- Track your workout and progress on Mywellness for FREE! 
Fit Quest
As a member, we offer a detailed biometric assessment via the latest technology from FitQuest.
The overall asessment only takes a few minutes.  Simply stand on the FitQuest platform and carry out some basic exercises to gather a measurement of your overall fitness levels.
The results are sent directly ot your inbox and the fitness team can assist with a workout plan tailored entirely to improving on the assesment you have received.