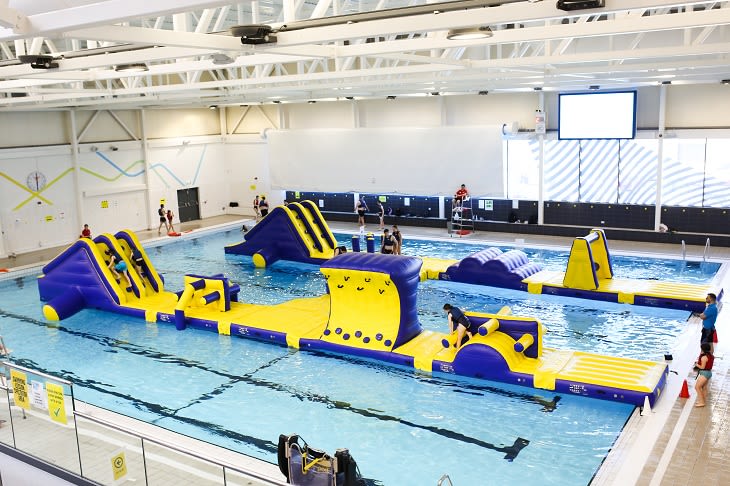 Aqua Splash
Start the exciting adventure by walking up to the diving platforms, before sliding down the inflatable slide to kick-start the assault course! The different, challenging inflatables piece together to create a huge indoor inflatable aquatic experience, which is a perfect way for kids and their families to have fun this summer.
Summer Holiday Sessions will take place every Thursday  (12-4:30pm) from 21st July onwards
Find out more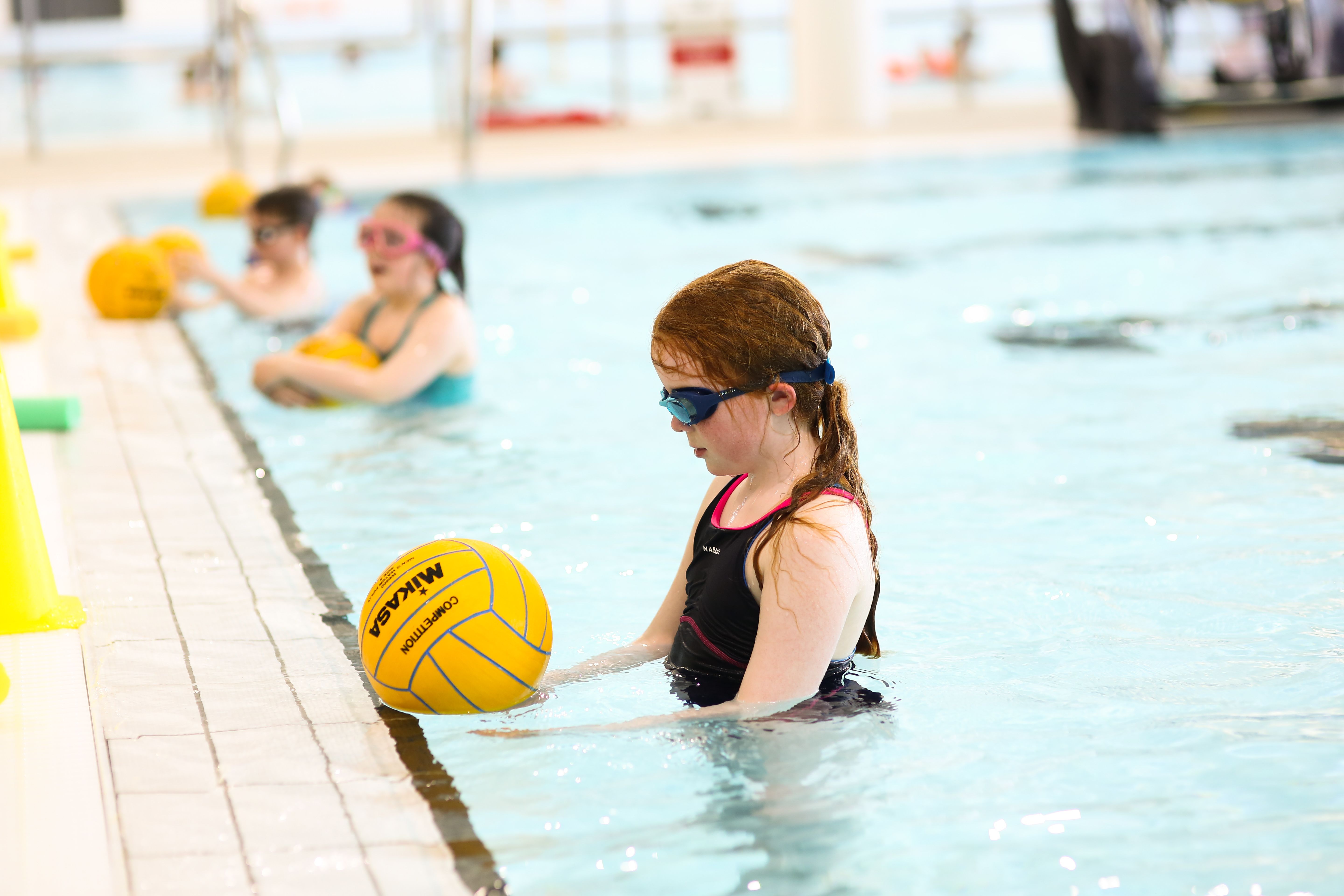 Swim Short Courses
Intensive swimming lessons available at Lisnasharragh Leisure Centre during the Summer Holidays.
These short courses give your child that extra boost of confidence in the water.  if you are thinking about swimming lessons, this is a great introduction.  These are suitable for non swimmers over the age of 4 
The courses will run on the following dates: 
Week commencing 1st August 9am, 9:30am, 10am, 10:30 am
Week commencing 8th August 9am, 9:30am, 10am, 10:30 am
Week commencing 15th August 9am, 9:30am, 10am, 10:30 am
Book a course