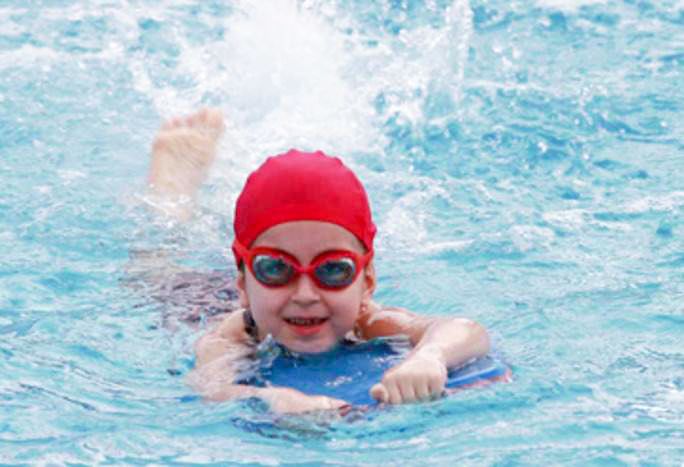 Take the plunge and learn to swim
Better swim school will help you or your child progress steadily through a series of swimming lessons. Enrolling in the Better swim school couldn't be easier.
Whether you're learning for the first time, or you just want to improve your technique, we have the lesson to suit you, in a fun and safe environment.
Our full and varied programme means that we offer lessons for children from three years old through to adults. The programme is delivered by our experienced swimming instructors. You can choose from group or one-to-one swimming lessons.
Teach your child a life skill from as little as £4.91 per lesson. Simply, join your child on our Better Swim School membership for £18.00 per month direct debit. 
You can pay for your child's swimming lessons online, at reception, or by contacting the centre on 02895213745.
Swim school programme
The swim school at Shankill Leisure Centre operates on Monday, Wednesday, Thursday and Friday afternoons. We run a continuous 44 week rolling programme, with a five week break in July, two weeks over the Christmas period and a one week break at Easter time.
Our preschool swimming lessons are for children aged 3-4 years old. Please note that there is a coach present in the water with complete beginners in our preschool 1 class. Stage 1 classes are available to children from age 5. We also accept children from age 4 at an entry level of Stage 2 upwards. Swimming ability is essential for Stage 2; please contact the centre if you require more information on this.
You can book your child on to a lesson without any assessment at any time of the year. Our swimming instructors will update your child's progress through our website so you can check your child's progress online through the Learn to Swim Framework. Find out more under 'progress tracking'.
Assessments
Pupils can move to the next stage at their own pace, but the assessment of each pupil is completed by the swimming coach on a weekly basis.
Find out what stage you or your child is at by downloading the swimming lesson course structure.
Pupils will move onto the next stage as soon as they pass the assessment criteria for their current stage. You will be contacted when a space becomes available for your child to move onto the next stage of our Better swim school. The current days and times of stage levels do not change, except in exceptional circumstances.
Adult, Parent & Baby and Parent & Toddler swimming lessons
We currently have a waiting list in place for adult, baby and toddler lessons.
One to one swimming lessons
If you prefer a one to one swimming lesson, our qualified swimming instructors are available at a time and day to suit you.
You or your child will be able to improve your stroke, technique and confidence over a short period of time. Learning a variety of swimming styles to give you confidence to develop a smooth swimming technique in a faster and more streamlined way.
To find out more information, please email belfastswimminglessons@gll.org with your name, night and time that you are available, your age, your preferred leisure centre pool and any special requirements you may have.