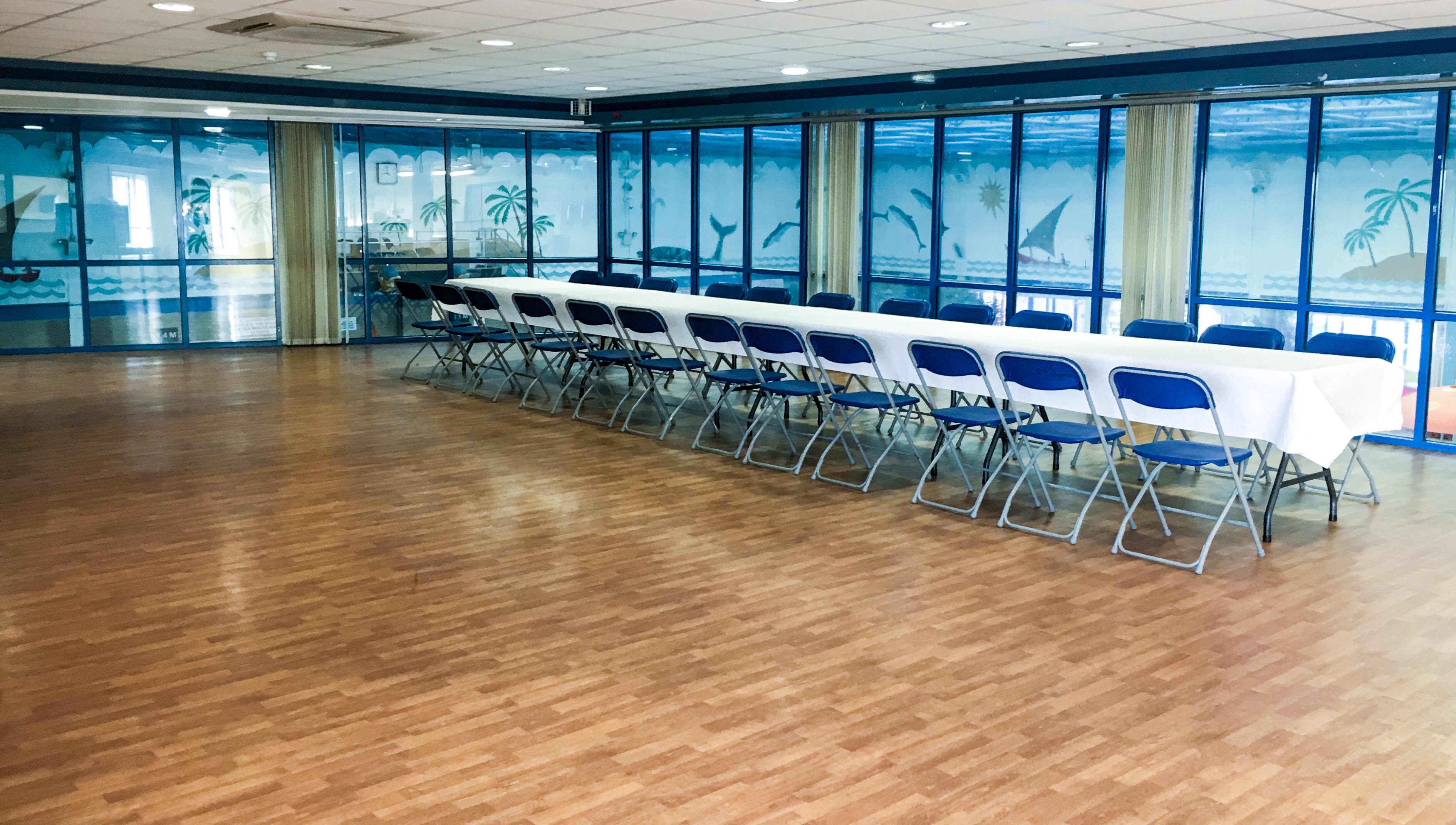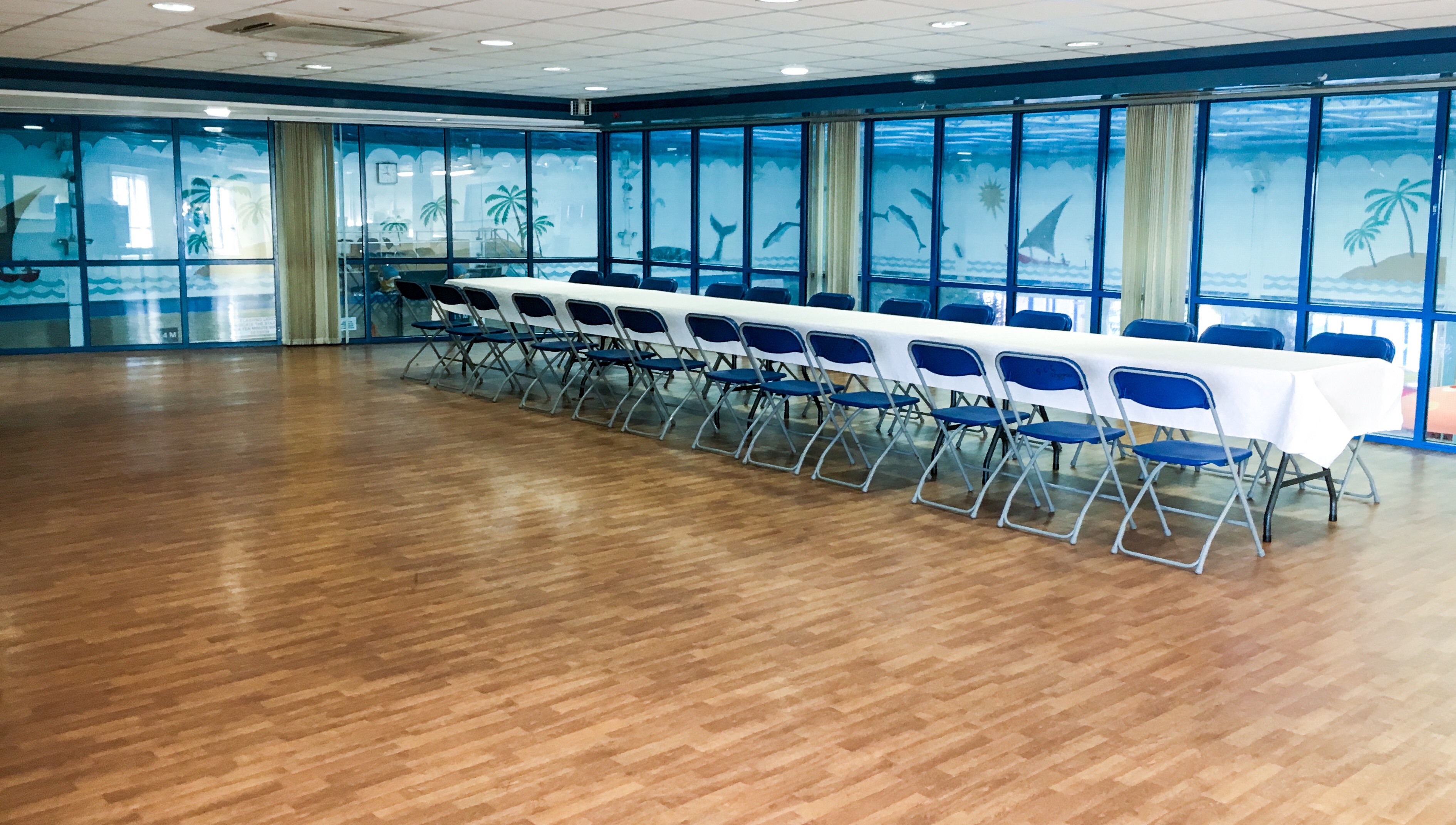 LOUNGE
The lounge is a spacious, air conditioned, multi-purpose room overlooking the leisure pool.
It is used to facilitate training courses, classes, parties and meetings, and can comfortably seat around 50 people.
There is a kitchenette facility for making hot drinks and heating food, and toilet access in the adjacent corridor.
Wifi access is also available.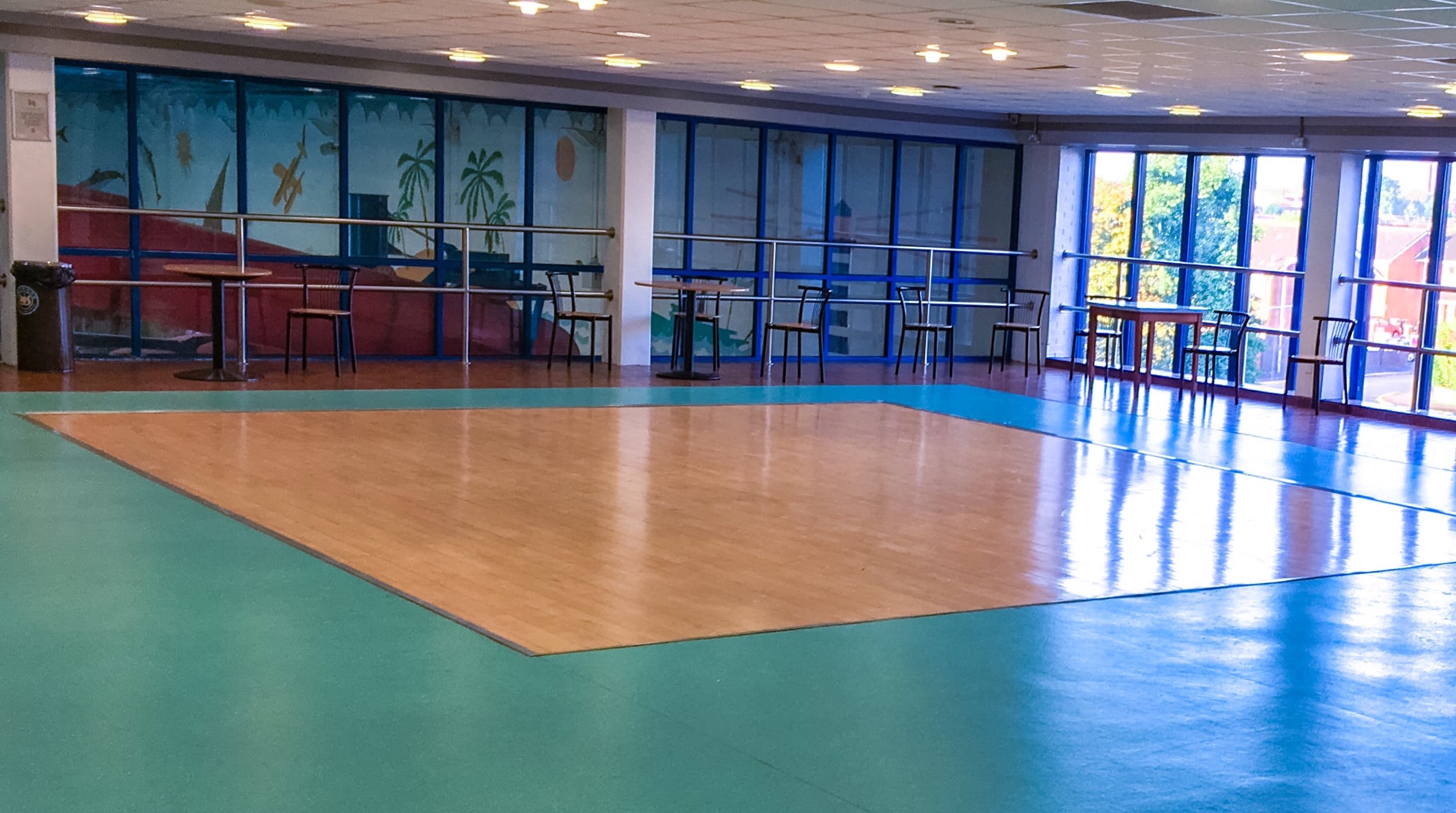 SOCIAL AREA
The social area is located on the top floor with views of the pool, sports hall and outside space at the front of the building.
Once the café area, there is an existing kitchen and servery which can be hired out to external catering companies for events.
This space is used for everything from public forums to martial arts and tea dances.
LONG HALL
The long hall is aptly named and boasts facilities for boxing, archery and exercise classes.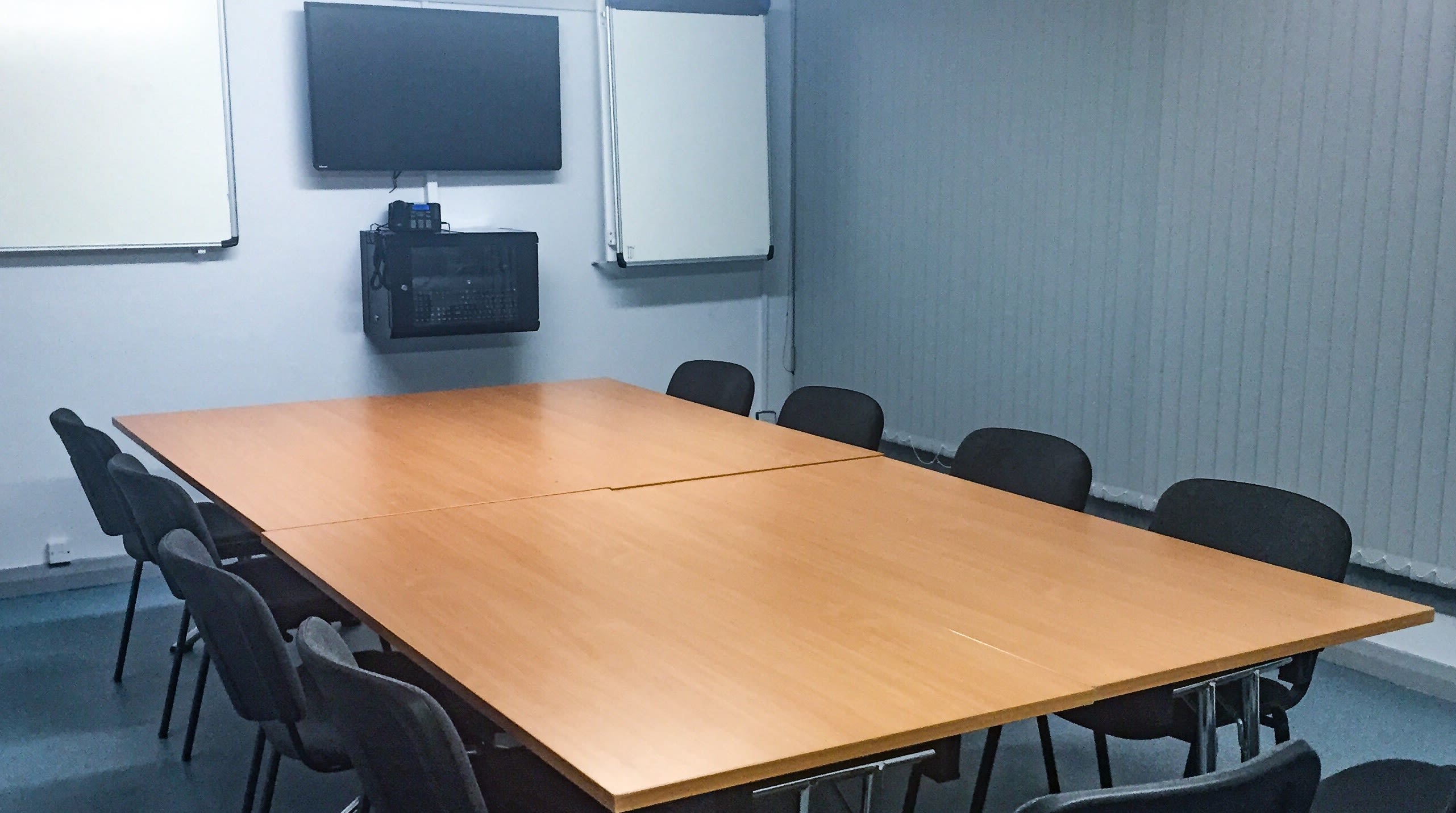 CONFERENCE ROOM
The conference room is a private air conditioned room which is ideal for management meetings, presentations and small workshops.
The room comfortably seats around 12 people and is set up with wifi access, tv, flip chart and whiteboard.
There is a small kitchen and toilet facilities attached.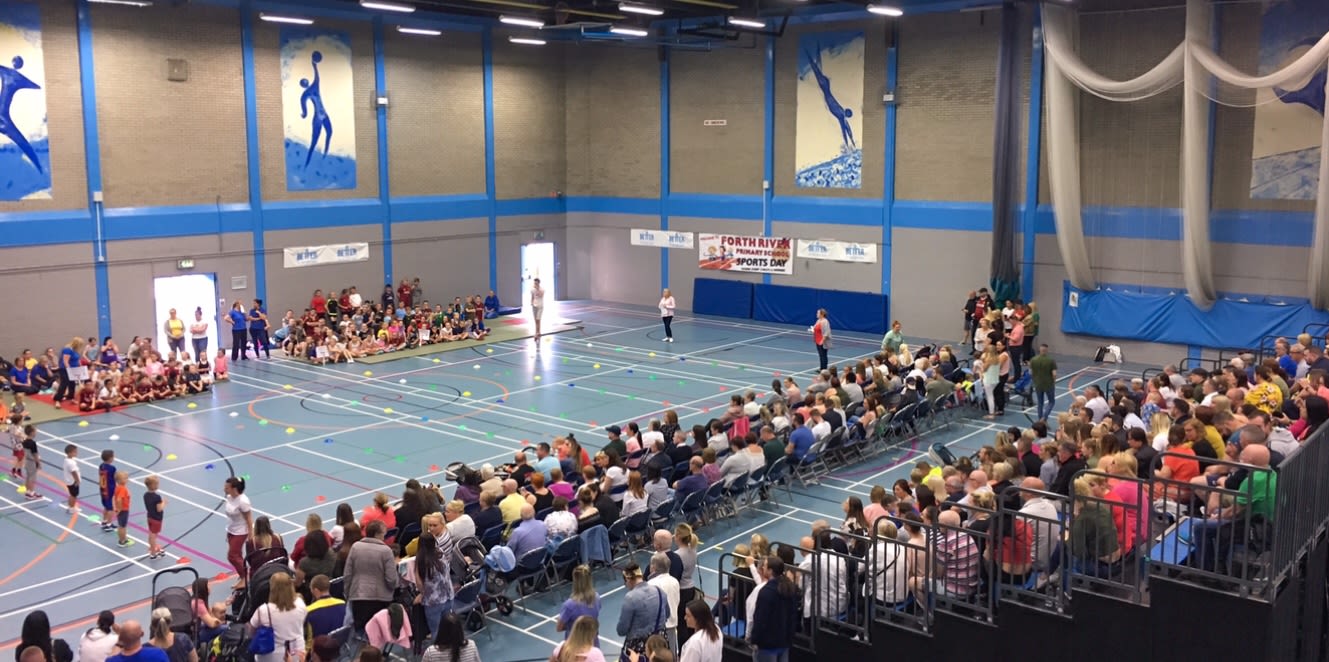 SPORTS HALL
Shankill Leisure Centre sports hall is a multifunctional space and regularly facilitates large bookings and events such as sporting tournaments, gymnastics displays, school sports days and religious events to name a few.
We can also provide our customers with local contacts for catering, AV & technical support, and venue dressing companies to assist in making your event a success.
We are just a five minute walk from Belfast City Centre, with ample parking, bleacher seating, wifi access and much more.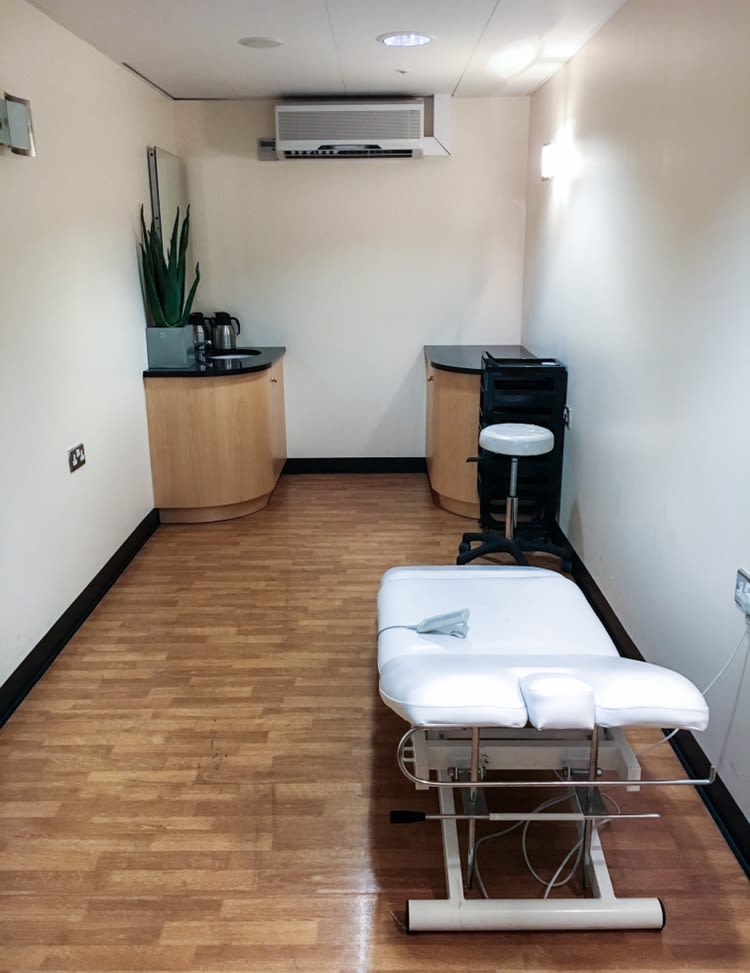 THERAPY ROOMS
Our therapy rooms include soft lighting, an electric couch and therapist stool, air conditioning, and sauna & steam room access for clients.  
If you are interested in booking one of our therapy rooms please contact our reception team on 02895213745