Our kayaking course at Shankill is suitable for beginners, improvers and advanced paddlers.  
Whether you want to try something new, improve your confidence and skills, or just get in some extra pool sessions, our kayaking course will suit you.
Thursday 8pm-9pm
Call the centre on 02895213745 for more details or
 Due to high uptake we will be taking a waiting list for a further night to be added to the pool programme in the future.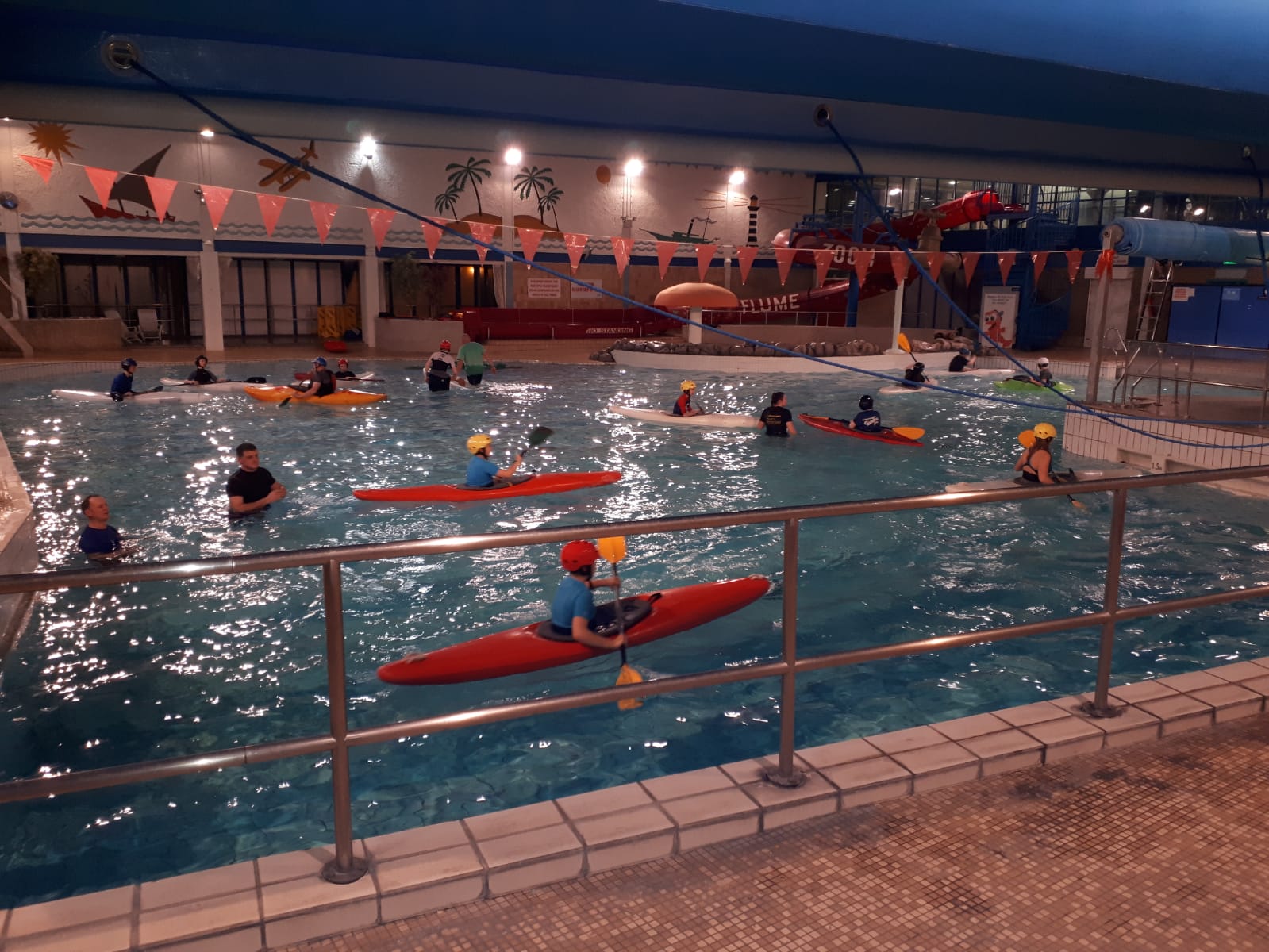 PRIVATE BOOKINGS
Private bookings are available to Canoe/Kayaking clubs.  
Shankill provides a perfectly heated pool to train in during the winter months, allowing the opportunity to practice rolls and rescue techniques, and also to recruit new members.  
Not forgetting our fantastic wave maker which adds a bit of excitement to the session.
For more information on programming and prices please contact the Bookings Manager on 02895213745.
Or