Swimming is an excellent low-impact exercise that will work your entire body to keep you healthy and fit. Swimming is suitable and beneficial for all ages and abilities. Swimming can improve your cardiovascular fitness, help with weight management, tone up your body, improve your mood, and much more. 
At Abbey Leisure Complex we offer a wide range of swimming activities to suit everyone. Whether you are looking for a more casual swim with the family, lane swimming, or swimming lesson, there are many sessions available weekly to choose from.
SWIMMING LESSONS
Give your child a life-saving skill that will last a lifetime. Our swim school offers a wide range of lessons available for all levels. What we offer:
flexible and affordable swimming lessons for all levels, ages and abilities
knowledgeable and well-qualified passionate swim teachers
programme led lessons tailored to each level
ability to track your child's progress via our online portal
Read more about each stage: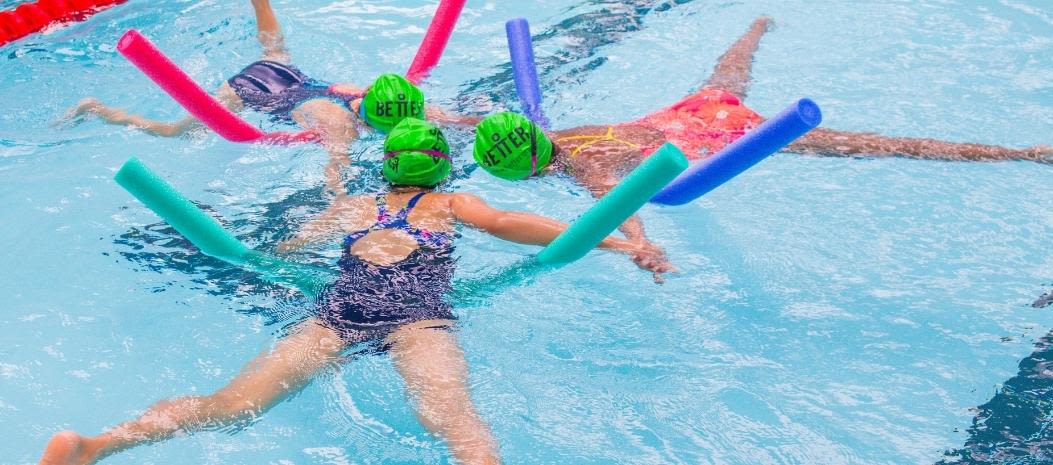 SWIMBiES - baby and parent lessons for the little ones.
These sessions are dedicated for ages 3 months to 3 years, and are designed to build your child's water confidence from the very beginning. A parent or guardian can join in the water and enjoy these bond-building sessions together. First splashes, kicks and bubbles are memorable experiences that will last a lifetime.
Children's swimming Lessons
Swimming is a valuable skill for any child to learn. Our teachers deliver many sessions throughout the week with varied stages available;
Pre-School - for ages 3 to 5 years, in this stage your child will gain water confidence, learn about water safety and gain skills like floating and coordination in the water. 
Foundation - for ages 4 and over, beginners' sessions where your child will learn four basic strokes and gain the ability to swim 10 meters unaided in the pool. 
Development - aged 5 and over, designed for children who already have basic swimming skills. Your child will work on developing four basic strokes and get introduced to basic water survival and rescue skills.
Academy - the final stage to work further on strokes development and progression on personal swimming-related goals.