Jesus green lido
Jesus Green Swimming Pool is a Lido situated on Jesus Green in Cambridge. Opened in 1923, it is one of the few remaining examples of the lidos built across the country in the 1920s — open air pools with space for activities other than swimming. Unusually, the pool is significantly longer than it is wide. This was a design idea to mimic swimming in the nearby river. It opens for public swimming between May and September every year. Located alongside the River Cam opposite Chesterton Road between Jesus Lock and Victoria Avenue Bridge, we have a newly built Sauna, sunbathing space and is paved on one side with grass on the other.
Opening Times for week commencing July 15, 2019
Next >
JESUS GREEN LIDO
Mon

12:00 - 19:30
Tue

07:30 - 19:30
Wed

06:30 - 19:30
Thu

12:00 - 19:30
Fri

07:30 - 19:30
Sat

11:00 - 19:30
Sun

11:00 - 19:30
Disabled toilet

Poolside hoist

Accessible Changing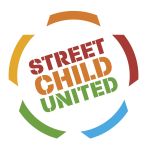 Read more
SCCWC to take place on Parkers Piece to raise awareness for the millions of children living on the street worldwide.
Read more ›
Join us on the mat for this al-fresco hatha yoga session by the pool!
Read more ›
Jesus Green Lido is OPENING on 11th May 2019. We look forward to seeing you!
Read more ›
Jesus Green Lido

Off Chesterton Road
Cambridge
Cambridgeshire
CB4 3AX
By bus

C2 & C4
By bike

Bike storage available

Storage for 200 bikes available