Trinity leisure centre
Trinity Leisure Centre, loacted in the city of Carlisle offers a superb 15m/17m L shaped pool, fully equipped gym, and a sports hall providing the perfect community leisure facility. Located in the grounds of Trinity School, parking here is free for users of the centre. During each school term the centre is open to the general public from Monday to Friday from 15.30pm – 21.30pm. During the school holidays the centre is open from 13.00 in addition to our term time programme.
Opening Times for week commencing October 21, 2019
Next >
Centre
Mon

15:30 - 21:30
Tue

15:30 - 21:30
Wed

15:30 - 21:30
Thu

15:30 - 21:30
Fri

15:30 - 20:30
Sat

08:30 - 16:30
Sun

09:00 - 16:30
* Different parts of the building may have slightly different opening times throughout the day. Please check before you visit.
Click here
to see the full programme.
Half-Term
Mon

13:00 - 22:00
Tue

13:00 - 21:30
Wed

13:00 - 21:30
Thu

13:00 - 21:30
Fri

13:00 - 20:30
Sat

08:30 - 16:30
Sun

09:00 - 16:30
Adapted for wheelchairs

Disabled toilet

Accessible Changing

Poolside Facilities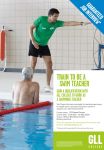 Read more
Congratulations to Louise who wins swim teacher of the year in Carlisle
Read more ›
We were contacted by BBC Cumbria on behalf of Katy Taylor-Hamilton looking to borrow a javelin as she is competing this year.
Read more ›
Circuit class is a brilliant way to improve your overall body condition, whether it is gaining strength or improve endurance.
Read more ›
Find us
Trinity leisure centre
Trinity Leisure Centre

Strand Road
Carlisle
Cumbria
CA1 1JB
By train & tube

Carlisle Station
By car

Car parking available

80 total spaces available

0 disabled spaces available

Parking type: Free