Copeland leisure centres and gyms
off Wyndham Street
Cleator Moor
Whitehaven
Cumbria
CA25 5AN
Today we are open from0800 - 2100
Cleator Moor Road
Whitehaven
Cumbria
CA28 8RW
Today we are open from0630 - 2200
Flatt Walks
Whitehaven
Cumbria
CA28 7RJ
Today we are open from0630 - 2200
Keep up to date with what's happening in copeland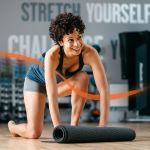 Read more
Whether you're 18 or 65, mental health and wellbeing has become high on the agenda for people in today's society. 
Read more ›
We were contacted by BBC Cumbria on behalf of Katy Taylor-Hamilton looking to borrow a javelin as she is competing this year.
Read more ›
Cleator Moor Activity Centre has just opened a brand new 14 station gym find out more...
Read more ›