Trampolining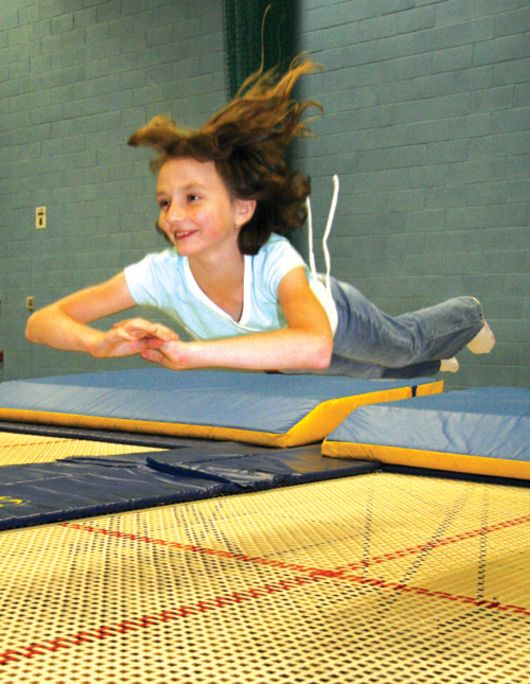 Trampolining is a fun and enjoyable activity which helps children develop balance, confidence and coordination skills, whilst improving physical and cardiovascular fitness.  All classes are mixed ability and follow the British Trampolining Award Scheme. Working through a series of levels (1 – 15), children learn how to build routines and learn new skills to help with their progression.
Some of the main teaching points include:
            Basic jumps (straight, tuck, straddle, pike)
            Twists
            Seat Drop
            Front Drop
            Back Drop
            Front and Back Somersaults
The sessions are led by coaches, Clare Tyler (Wednesday) and Steve Kurzyk (Friday), classes are run in 15 week blocks.
A trampolinist who achieves ten awards will be eligible for the British Gymnastics Trampoline Medal.
Please contact reception for availability.