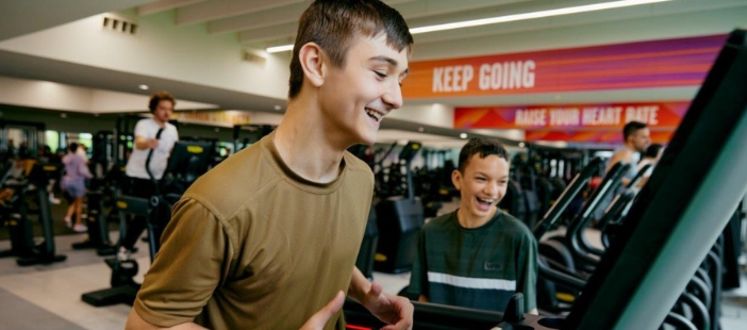 Junior gym is a dedicated session for children between 11 and 17 years old to introduce them to working out in the gym and help them start their journey towards a healthy and active lifestyle. All sessions are supervised, with a member of the Fitness team present, to ensure they are working out safely. Membership also includes access to our Junior Fitness Classes that take place on the gym floor during the allocated sessions. Keeping everyone fit, active and healthy is important to us, so we want to ensure we offer a variety of fun activities. Sessions are included in the monthly membership or can be booked on a pay-as-you-go basis. All juniors are required to attend Junior Gym Induction before their first session. 
Junior Gym days and times:
Monday - Friday,  3:30pm – 5:30pm
Saturday & Sunday, 10:30 – 12:30
BOOK NOW
We are now running some Fitness Classes just for Juniors.  
Every Monday we have Strength and Conditioning 3.45pm-4.15pm and Box fit 4.30pm-5pm.  Bring your friends for a fun workout and let off some steam after your day at school.
All classes are run by a fully qualified instructor. Who will help you and motivate you on your fun fitness journey.
BOOK NOW