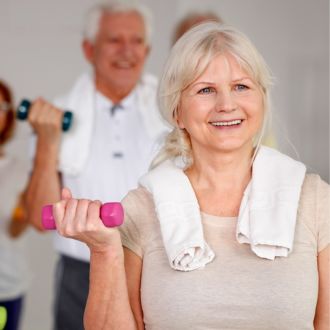 Whether you're a beginner, senior, junior, or simply returning to fitness after a break, we've got you covered! Our fitness classes are open to all, and we offer Basics classes designed for a wide range of individuals, including those referred by their GP. You can choose from our variety of classes, such as Body Conditioning Basics, Aqua aerobics, Yoga and Pilates .
BOOK NOW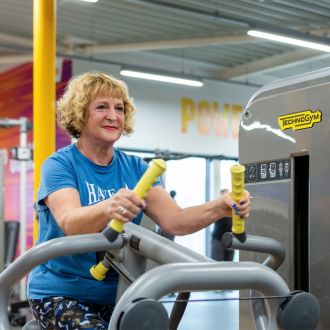 In a relaxed and enjoyable group setting, you'll enjoy the gym facilities and have the chance to engage with our Fitness Instructors, who will be there to give demonstrations, advice on techniques and explanations of the benefits of different machines and exercises. So if you've always wanted to go to the gym - this is the perfect session for you!
BOOK NOW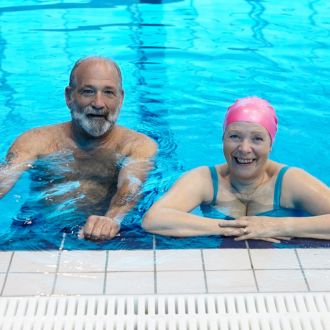 Looking to stay active and meet new people? Our exclusive lane-swimming sessions are just what you need! Specifically designed for individuals aged 60 and above, these sessions offer a more relaxed pace, allowing you to enjoy a refreshing swim while connecting with like-minded swimmers. So why not take the plunge and discover the benefits of staying fit and making new friends.
BOOK NOW
MEET OUR SENIOR COORDINATOR AT ST AUSTELL LC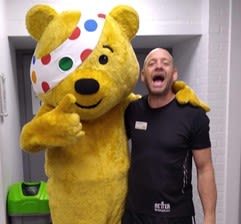 Steve Latham is our senior coordinator at St Austell and is a very friendly, outgoing and experienced class instructor that has worked in the leisure industry for over 20 years within Cornwall at numerous sites.
Most of you would have seen Steve around the centre either at front of house, Duty Manager or may have attended one of his, Functional, Power Pump, HIIT, Circuit or Aqua Aerobics classes.
Steve strongly agrees that age is no barrier to exercise and any generation should be able to attend and enjoy all forms of exercise.
The picture here is Steve.  He's the one on the right!
Walking Football
Over 50's Walking Football for men and women, all welcome!
Free session until 2024. Just turn up.  No need to book!
Then this is free and included in full memberships.
£3.25 for Local pass and £4 pay as you go. 
All sessions can be booked from January 2024.
Mondays 10.30am-11.30am, every week.