Reach new heights at Eden Climbing Wall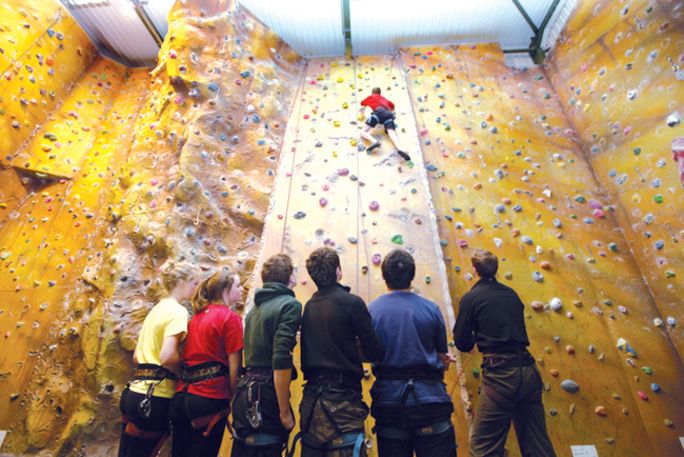 The all weather option for climbers; with over 120 sq m of wall surface, providing 8m leading walls (one overhanging by 1.5m) another with overhanging prow. Safety matting is in place to cushion any slip ups! The climbing wall is open to all competent climbers; please note we do not hire out any equipment. If you are new to climbing and would like to be signed off as a competent climber we run a 3 week learn the ropes course on Saturdays 12-1pm. Please book at reception.
For those wishing to take up climbing or to improve your technique we offer junior lessons for children 8 years and over, and adult climbing lessons; all equipment is provided for these. Spaces are limited on our lessons so book your place now via Reception on 01768 863450 or at www.betterlessons.org.uk
For children over 8 years of age we can also offer birthday parties, contact us for details and to check availability. The slots are on Saturdays at 3.30pm-4.30pm they are for a max of 8 children and are £70.