There is no better way to exercise than with friends! Here at The Hive, we believe that working out doesn't have to be a chore. With many different fitness class options and an amazing group of instructors, there is something for everyone. Whether you are just starting, want to add something extra to your fitness regime or are a regular goer, our classes are suitable for all levels, with modifications available to make each workout achievable but still challenging enough. You will also be able to make new friends and become a part of fun and social community. Start your fitness journey with us today!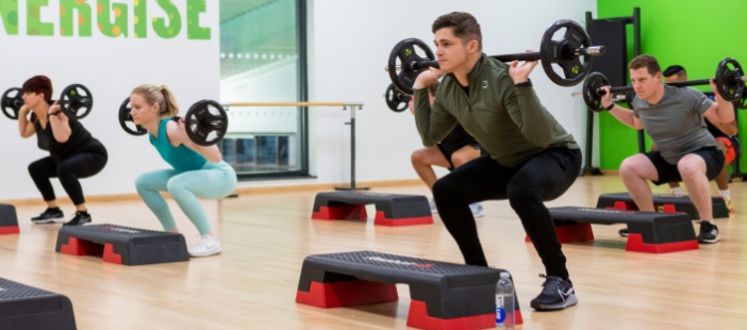 Strength and Conditioning
Strength and Conditioning classes will help to improve your strength, posture and tone up the whole body. Doesn't matter if you are just starting your fitness journey or want to add something different to your training regime, these classes are suitable for all fitness levels.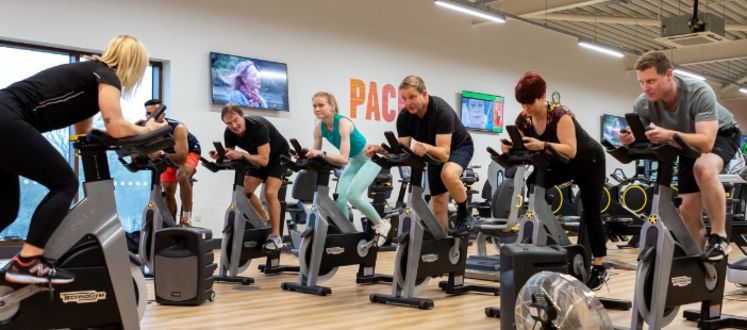 Cardio
Cardio are high-energy classes that will bring your heart rate up and provide a great calorie burning workout to the music. If you need something more challenging to add to your regular fitness routine and improve your cardiovascular fitness these are for you to join in.
Learn more about Strength and Conditioning classes
Body Conditioning
Once you start, you won't ever want to stop. These intense, exciting classes combine cardio and conditioning for a full-on, high-energy workout.
Power Pump
Get your body pumping to a driving beat with one of our motivating pump fitness classes. Fusing high-energy routines with challenging weights, our pump workouts are a full-body blast that will put you on the fast track to fitness.
Circuit Training
Circuit routines provide a rigorous, all-body workout as you tackle a sequence of physical challenges designed to get you fitter and stronger. In a Better circuit's class, you'll perform a testing mix of bodyweight drills and equipment exercises in a chain of circuit training stations. 
Learn more about Cardio classes
Group Cycle
Group cycling is an exciting yet rigorous form of endurance training, ideal for improving lower-body strength and kicking your cardiovascular fitness up a gear.
Aqua Aerobics
Get your body moving to the beat whilst giving yourself an energising workout in the water. Our fun and friendly water workout classes give you all the benefits of cardiovascular exercise and provide natural levels of low-impact resistance that's gentle on the joints.
Boxfit
Combine boxing moves with invigorating aerobic exercise to get a great all-over workout in a safe, non-competitive environment.
Our fitness class timetable will offer something for everyone. Whether you want to burn some serious calories in our group cycle experience, take a body pump class or fancy a more relaxing workout in our yoga classes; our full list of classes will cater to your every need.
VIEW TIMETABLE HERE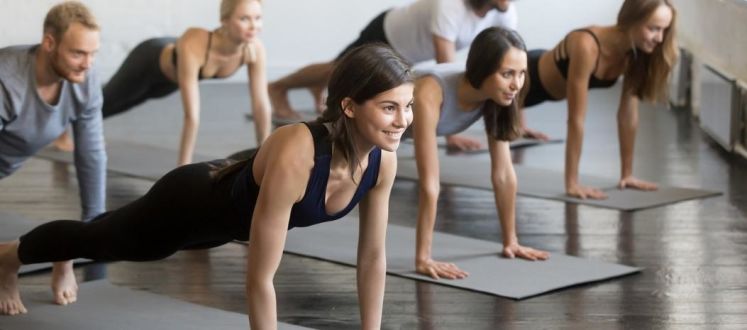 Mind and Body
Mind and Body are low-impact classes that not only help build strength, flexibility and balance, but will also bring the relaxation and peace of mind. Stressful day or maybe you just need to give your body a break, these are a great way to stretch and relax.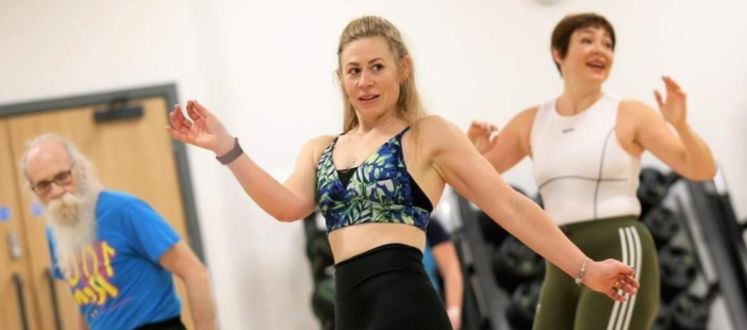 Dance
Dance classes are a great way to burn calories while having fun to the music. If your goal is to improve general fitness, lose weight and boost your coordination, these are definitely for you to try. 
Learn more about Mind and Body classes
Yoga
Embrace the flow of natural body movements to develop strength, flexibility and a peaceful state of mind. From energetic routines to slow, serene sequences, Yoga classes balance movement and meditation to help you feel better inside and out.
Pilates
Gently train your physique and improve core strength in a calming, low-intensity atmosphere. Pilates exercises focus on concentration and muscle control, transitioning smoothly between one another to build a revived and resilient you.
Learn more about Dance classes
Zumba
Zumba is such a fun way to combine exercise with dance, you won't even realise you're working out. Inspired by disciplines such as salsa, flamenco, reggaetón and hip hop, Zumba dancing transforms your fitness routine into a fiesta.
Social Dance
Get fit the fun way. You'll perform a range of cardio moves, taking each at your own pace, all guided by our friendly, motivational instructors.