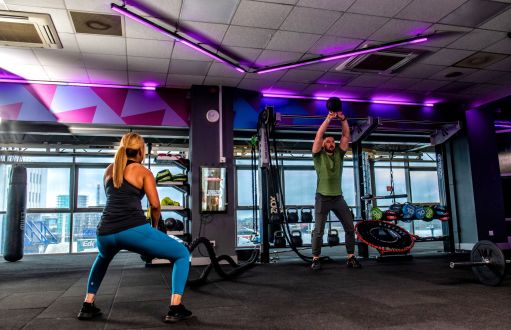 Functional Fitness Gym
The functional fitness gym is our first class immersive functional training area. Suitable for both beginners and more advanced trainers, this room has all of the equipment and space for you to create your own functional/HIIT based workouts or for you to take part in one of our 20 classes a week in this space. It contains equipment that works all muscles of the body giving you an all round functional training experience. The MARS interactive touch screen from Escape Fitness helps you understand what the machinery is used for an even allows for you to create your own  workouts on the screen with countdown clocks and timers to help.  A selection of the equipment available includes:
Boxing bags (Thai, Water, Heavy)                    
TRX suspension bands                                      
Kettlebells                                                               
Medicine Balls                                                     
Plyometric boxes                                                 
Dip bar             
Ski Ergs     
Rowing Machines                       
Strong boxes
Grip Bags
Battle Rope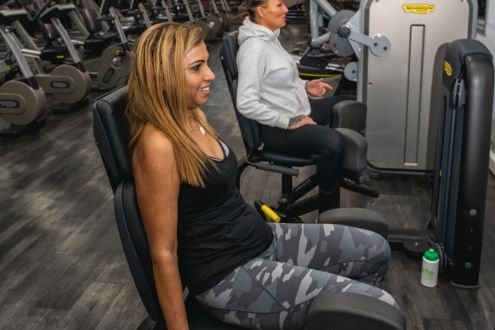 Resistance
We have a full range of resistance and free weights equipment in the main gym area that allows customers to switch between cardio and resistance training. Great for a full body workout all in one place.
Equipment includes:
Double abductor/ adductor
Lat machine
Leg curl
Leg extension
Leg press
Low Row
Shoulder press
Pectoral
Dual adjustable cable pulley
Dumbbell racks
Adjustable benches
Cardio
Our cardio machines are guaranteed to get your heart pumping and body moving with state-of-the-art Technogym equipment such as:
EXCITE+ Runs
EXCITE+ Bikes
EXCITE+ Reclines
EXCITE+ Varios
EXCITE+ Synchros
EXCITE+ Climbs
SKILL LINE Skillrows
EXCITE+ Top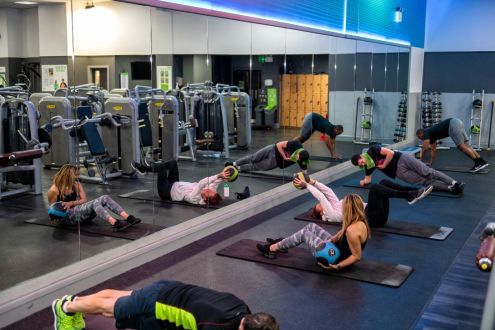 Stretch
Stretch, cool down and unwind in our dedicated stretch space filled with matts and equipment to help aid your mobility and flexibility. These items include:
Stretch Matts
Medicine balls
Balance dome
Wellness balls
Foam rollers
Mobility sticks
Kettlebells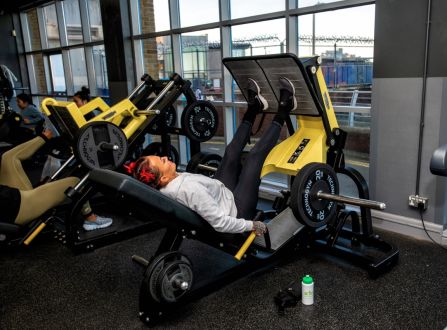 Strength Gym
If you're aiming to improve your strength, our dedicated strength gym has been kitted out with top of the range equipment including:
Technogym dumbbells from 4kg all the way up to 60kg
Olympic bars
Bumper Plates
Half Racks
Lifting Platforms
Technogym Pure strength Lat Pull downs, Chest Press, Hip Thrust, Leg Press, Low Row and multiple bench press variations (incline, flat, decline)