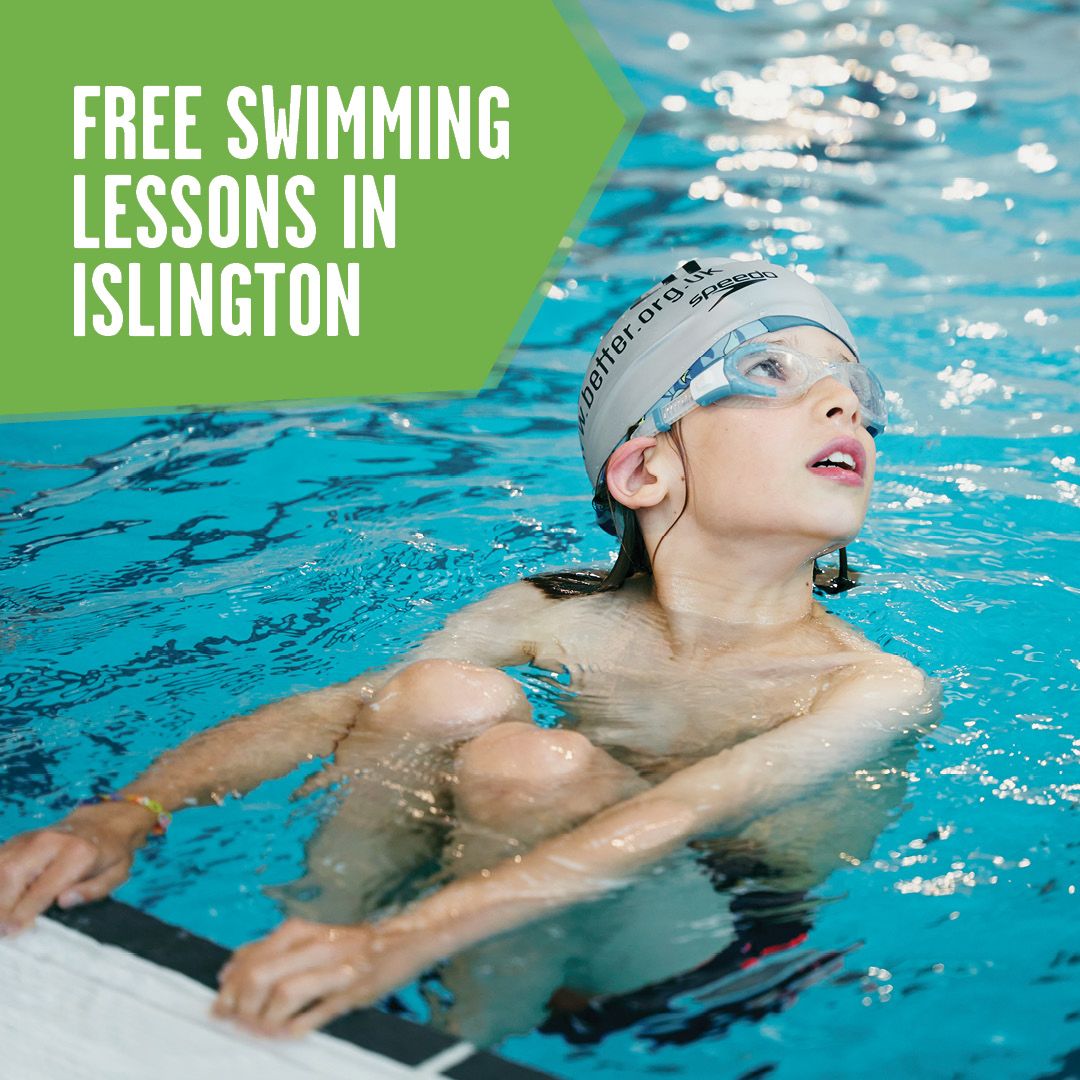 FREE SWIMMING LESSONS
Throughout the school holidays Islington Council and Better are offering FREE swimming lessons to Islington residents.  This year, the programme has been extended to include even more weeks and spaces.  Lessons are on offer during the Summer Holiday and October Half Term.     
Timetable – Summer Holiday 
Monday 24th July- Friday 1st September
Centre

Age

Time *30 min lessons

Monday-Friday

Archway Leisure Centre

4-16

8.30am-10.30am

Cally Pool and Gym

4-16

9am-11.30am

Highbury Leisure Centre

4-16

9am-11am

Ironmonger Row Baths

4-16

10am-12pm

Highbury Leisure Centre

Adult and Child

11am-12pm
SWIM FOR ALL
We believe that swimming should be fun and exciting for all the family. This Summer holiday why not pop down to Cally Pool and enjoy one of our Swim For All sessions.  These sessions are located in our small Teaching Pool where the whole family are able to enjoy a comfortable temperature and environment
Swim for all is available:
Monday-Friday 9am-10am *Kids for a Quid session (Children swim for £1)
Monday 12pm-1pm 
Tuesday-Friday 12pm-2pm
Wednesday 3pm-4pm
Friday 4pm-5:30pm
Please Note: GLL's Swim Safely Rules and Policies must be followed and Under 16s will be swim tested for competence before they are able to use the pool on their own.
All swimming sessions are required to be booked in advance via the BETTER UK App.