Swimming Lessons
Learn to swim with Better Swim School so your children learn this important life skill. The Better Swim School programme focuses on a set of achievements linked to a set of skills and distances achieved. All abilities are catered for at Better with lessons designed for children up to adults. Click "Book lesson or course" above to find out more.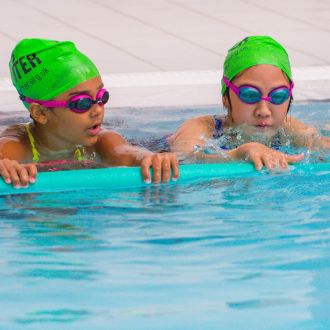 BETTER SWIM SCHOOL
Foundation – aged 4 and over
Our Foundation swimming lessons are designed for school-aged kids who are beginners or completely new to swimming. These lessons will teach them how to be safe in and around water.
What will they learn?
Foundation classes consist of 3 levels which swimmers work towards to complete these lessons.  They are designed to introduce, develop and master water confidence, essential swimming skills and stroke development techniques.
By the end of this course, your child will be able to swim 10 meters unaided learning the basics of all 4 swimming strokes. 
We believe that children of any age can, and should, learn to swim. That's why we offer special Foundation classes for older beginners, starting from aged 9 as well as Foundation swimming lessons for teens.
Development – ages 5+
Development classes are a level above Foundation lessons and are for children who already have a good basis of swimming skills and who are able to swim 15m unaided. Like our Foundation classes, these cover various ability levels, ensuring each child feels comfortable.
What will they learn?
Building on what was learnt in Foundation classes, these lessons will cover more swimming essentials including developing technique across all 4 strokes, an introduction to aquatic sports and basic water survival and rescue skills.
The skills your child will learn in these classes will also contribute to them achieving their Bronze, Silver and Gold milestone awards.
Academy – children who are able to swim more than 200m
The final level of our children's swimming lessons, Academy classes will help your child develop further and work towards achieving their own personal goals in the pool.
What will they learn?
We want to encourage your children to become confident independent swimmers. So, Academy classes are a lot more focused on self-led progression and advanced safety techniques. This will include setting personal targets, junior lifesaving and personal survival techniques.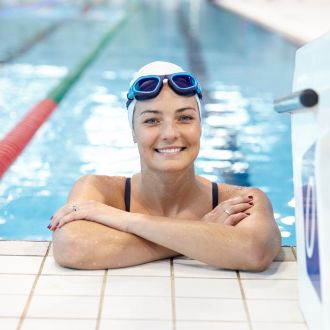 ADULT SWIMMING LESSONS
Swim Doctor Learn
Swim Doctor is Better's adult swimming programme for all your swimming needs. Our range of swimming classes for adults are designed for all swimming levels so everyone can get comfortable in the water. Whether you want to learn to swim for the first time, are training for an event, or simply want to improve you're technique, we'll get you to where you want to be.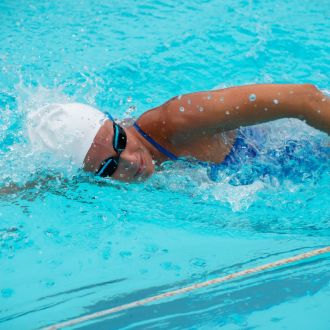 PRIVATE LESSONS
At Vauxhall Leisure Centre  we understand that people enjoy learning in different, in groups and one on one with a qualified swimming instructor. We offer private lessons where our expert instructors can create and tailor bespoke lessons and plans to help you or your child reach their swimming targets.
These are subject to availability.