WHY TRY KAYAKING / CANOEING?
Here's 9 reasons to go paddling from our governing body British Canoing:
It's a low impact activity.

This means that even if your joints are weak paddling will help you benefit from aerobic fitness, strength building, and greater flexibility. Don't risk wear and tear on your joints and tissues, go paddling.

Get social. It offers you the opportunity to find new friends. Many people go paddling in groups.

Even during a relaxing paddle down the Wye stopping of for a picnic you can burn calories. You can burn hundreds of calories an hour paddling.

Paddling helps improve mental health and helps lower stress levels.

It helps improve core strength and stability. Some benefits of a stronger core are it helps prevent or reduce back pain, helps improve balance, and enhances mobility.

Even the most leisurely paddle will give you a good aerobic work-out.

Age is no barrier. Paddlers continue to paddle way into their 80s and beyond.

Paddling is inclusive. It offers opportunities for people with disabilities, their friends and their families.

Helps reclaim family time. Forget the screen and get onto the water. Paddling helps unplug your kids from the internet and offers parents the chance regain some lost family time.
Kayak Hire
At Debdale Outdoor Centre we have sit on top kayaks available to hire. All the equipment needed is included and no experience is required, just Pay as you Go for £7.70 for 3 hours.
CONTACT US
Canoe Hire
We also offer canoe hire for 2 people these also do not require any experience. These are just £15.40 for 3 hours with all the equipment included.
CONTACT US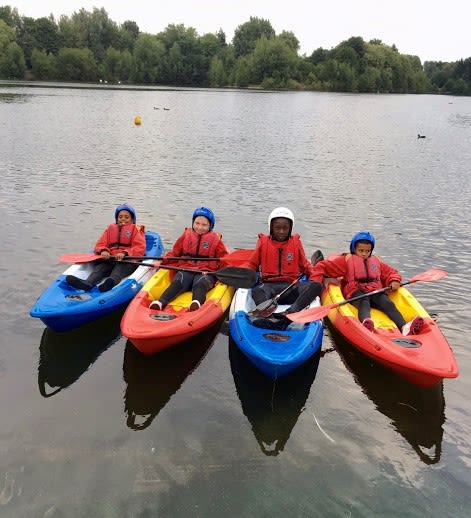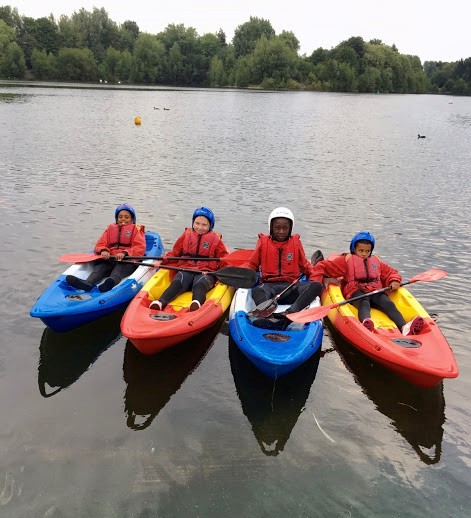 Community Water Activities
Thursday Nights 4:30pm - 7:30pm
Ages: 6+
Open session with no memebrship fee just pay as you go £10 a session. All equipment and tuition included. Activities available: Dinghy Sailing (Dinghy Level 1 required), Kayaking, Canoeing, Windsurfing (RYA Start Windsurfing / Experience required)  & stand-up paddling.
Kayak and Canoe Lessons
Whether you are a beginner or looking to improve your skills, our team of qualified instructors will help you enjoy and master kayaking and canoeing. At Debdale Outdoor Centre we offer British Canoing (BC) tuition and the BC Award scheme courses.
FIND OUT MORE