FOOTBALL AT MOSS SIDE LEISURE CENTRE
WALKING FOOTBALL - THURSDAYS 11am - 12pm
Are you aged 50 + and would like to have a leisurely game of walking football while getting to meet new people having a natter over a tea or coffee?
On the ball - Whether you're completely new to the game or played football when you were younger, walking football will add a new lease of life to your week. 
Match prep - All players are asked to complete a registration form when they first join of which is only kept by the team, this is mainly for medical purposes.
Get your gear - Just turn up in comfortable sports clothing and trainers or football boots (no studs/moulds). If you have goalkeeper gloves or shin pads please feel to bring them along but it is not a necessity.
What to expect? - The main ethos of the sessions is the social aspect, if you are majorly competitive, then perhaps these sessions are not quite suited to your needs. The sessions are fun and free-flowing. Depending on numbers you may play the whole hour or if there are teams, you will play in rotation.
 Sessions can be booked in advance or alternatively turn up on the day
BOOK NOW VIA APP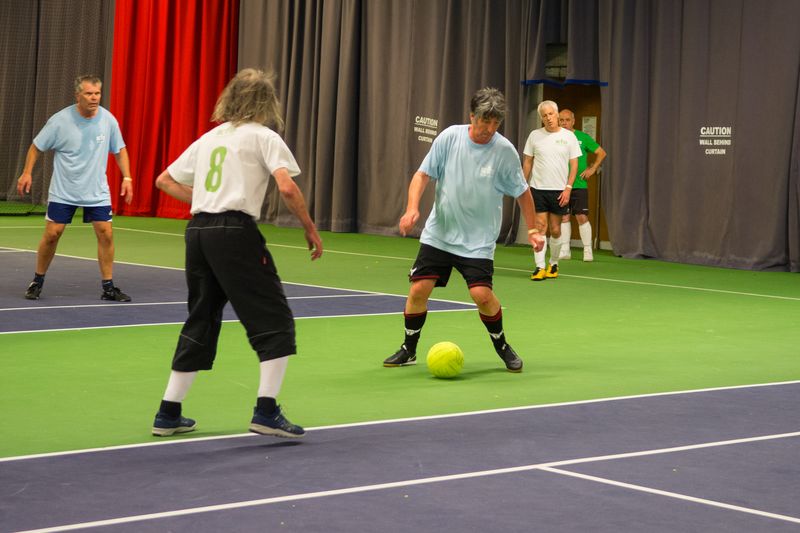 Looking for a five-a-side venue with friends? Look no further!
Hall One is located on the second floor of the centre and is a large multi-use sports hall suitable complete with five-a-side goalposts. If you do not have a ball, you can hire one from reception when you arrive. 
The centre takes bookings online up to two weeks in advance or if you are looking for someting more long term, we take quarterly bookings on our invoice system. 
Cost - £36.60 for 1 hour 
For bookings and availability use the link below 
BOOK NOW VIA APP
Youngballerz use the centre on Saturday mornings and coach children between the ages of 18 months to 7 years. View session times and ages below
Mini Ballerz (18 months - 2.5 years) - 9.00 - 9.45am
Midi Ballerz (2.5 years - 3.5 years) - 10.00am - 10.45am
Young Ballerz (3.5 years - 5 years) - 11.00am - 11.45am 
Mega Ballerz (5 years - 7 years) - 12.00pm - 12.45pm 
First session is free! For more information visit their page below 
VISIT CLUB WEBSITE