Squash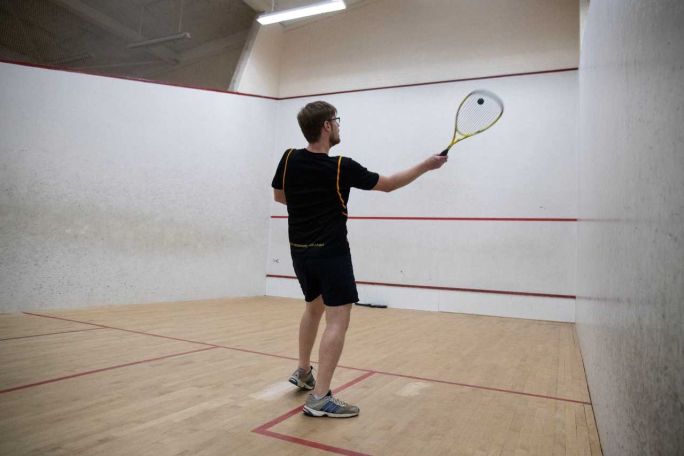 Sugden Sports Centre offers 2 glass-backed and 4 brick-backed courts suitable for both squash and racquetball. All courts comply with England Squash guidelines – all walls have armour coating and lighting has been replaced.
Whether you are looking to play with friends or set up a club we are the venue for you.
Sessions are bookable in 40 minute slots, and we also offer off peak pricing for only £3.50!
Off peak times:
Monday-Friday - 7:00-16:00
If you are struggling to find a playing partner, why not join the squash league for regular match practice?
Squash clubs available at the centre are: