We are not only a gym - we are a community.
Here at Better Gym Sleaford, we understand that school holidays are a big deal.
To support parents and guardians we offer a wide selection of affordable activities to suit everyone.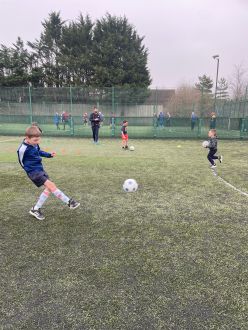 Come and have a kick about with us in our fun football sessions. Team sports are a great way to stay active, meet new friends and socialise with others. Available for girls and boys 4-10 years old, suitable for all abilities. 
Sessions start:
Monday - 10:30- 11:00 (4-6 Year Olds)
11:00 - 11:30 (7-10 Year Olds)
Wednesday - 10:30- 11:00 (4-6 Year Olds)
11:00 - 11:30 (7-10 Year Olds)
These sessions will be on both weeks of the Easter Holidays!
BOOK NOW
Swim Crash Courses
Courses will be running during school holidays at 9am and 9:30am Monday to Friday. Whether your child is new to swimming or looking to push to the next level, this course is great for everyone. With designed lesson plans we help children at all levels develop their swimming techniques, build their confidence and have fun.
Course cost is a £32.50
*These spaces are extremely limited, for more information or to secure your place, please contact our Swim School Lead: Rosanna Abbott
BOOK NOW