Badminton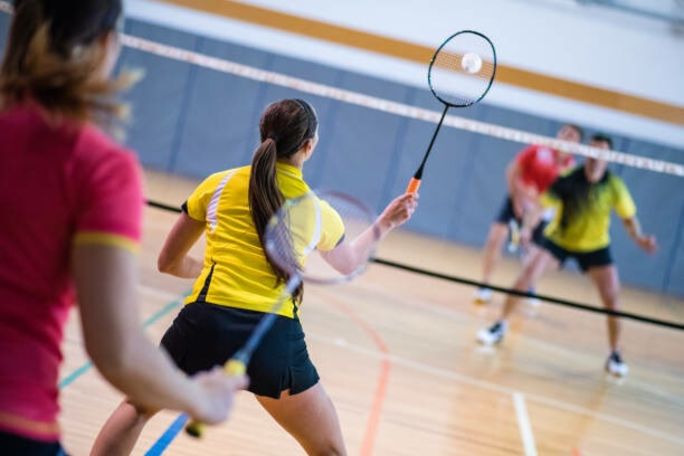 Badminton courts are available to hire at Ulverston every day during the day time and all weekend. But why get into badminton? Here's a few facts that might get you in the mood to hit a shuttlecock around...
Badminton is the world's fastest racket sport! With shuttlecocks known to reach speeds of up to 200mph, faster than the eurostar train, badminton easily beats tennis and squash for this record.
Badminton is the second most popular spectator sport in the world behind football. When the first olympic badminton tournament was shown on television, 1.1 billion people tuned in to watch it.
Though its origins are unclear, badminton appears to have been invented by British soldiers and remains popular here especially following the London Olympics, becoming one of the fastest growing sports in the country.
Book a court by calling reception.