Charitable Social Enterprise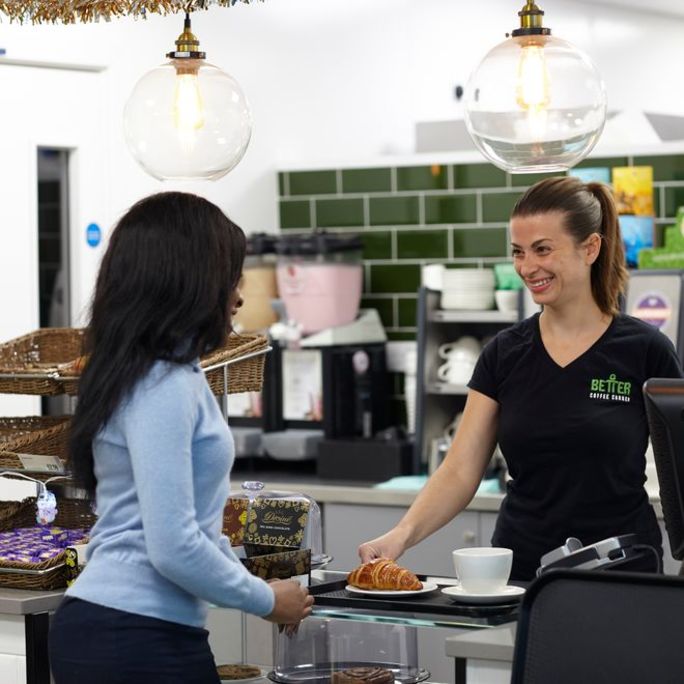 As a not for profit social enterprise we are committed to providing locally sourced, ethically produced products. All of our paper products are made from recycled materials, our water is provided by Belu, a social enterprise who donate 100% of their profits to Water Aid, and every time you buy a hot drink from a Better Coffee Corner we will donate 2p of the cost to the GLL Sports Foundation - the largest independent athlete support programme in the UK, helping athletes across the country to reach their potential and achieve sporting success.
Why not catch up with friends with hot or cold drink in our Better Coffee Corner.
Grab a drink whilst the children enjoy themselves.
The perfect place to refresh after a workout or just sit and catch up with the news using our free wifi.
We have a grab and go range ideal for after your workout, if you're on the go!
Our hot menu is cooked to order, with a range of children's meals and adult range.