BETTER gym walthamstow stadium
Welcome to Better Gym Walthamstow Stadium, the most technologically advanced and stunning fitness facility. Whether you're a novice fitness user or an experienced athlete, our gym will provide ways for you to get in on the action. We will offer instructed, virtual and Les Mills classes for everyone 7 days a week. With great value for money our memberships offers all facilitates at one price. Visit our membership page to select a package which suits your fitness needs.
Opening Times for week commencing February 17, 2020
Next >
Centre
Mon - Thu

06:00 - 22:00
Fri

06:00 - 20:00
Sat - Sun

08:00 - 17:00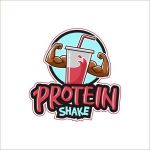 Read more
On Friday, 18th of October we are holding a free protein taster session.
Read more ›
Free mindfulness sessions on Thursday, October 10th 
- Les Mills BodyBalance at 18:00 - 19:00 
- Yoga at 20:00 - 21:00 
Read more ›
A short body scan to give you a better understanding of your current health, fitness levels to help you set realistic targets.
Read more ›
Bring a buddy day 
Fitness Test
Fitness Classes
Read more ›
Bring a buddy day this October, and you can train with your friend for free! 
Read more ›
Find us
BETTER gym walthamstow stadium
Better Gym Walthamstow Stadium

The Tote Building (Part), Walthamstow Stadium
Chingford Road
Walthamstow
E4 8SJ