Witney Artificial Turf Pitch
Witney Artificial Turf Pitch is an outdoor floodlit pitch situated on the outskirts of Witney in Oxfordshire. The pitch is ideal for small and full sided football, hockey, tag rugby and many other sports. The pitch is available to hire weekday evenings and also at weekends. There is also a function room that can be hired and is also available for children's birthday parties. To find out availability and for more information please contact the Windrush Leisure Centre on 01993 202020. Our sister site Windrush Leisure Centre boasts a gym with over 125 stations, a 6 lane 25-metre swimming pool, separate teaching pool, a spacious studio with a varied fitness class programme, a bespoke cycling studio, a soft play area and a 4 court sports hall suitable for badminton, football and more!
Disabled toilet

Accessible parking

Ramp access

Accessible changing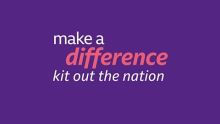 Read more
We are taking part in the BBC's Kit our the Nation!
Read more ›
Find information about locations now open, available activities and how to make an activity booking before you visit.
Read more ›
We're excited to announce that Woodstock Open Air Pool is re-opening on the 22nd July. 
Read more ›
our partners
We are pleased to work in partnership with West Oxfordshire District Council
find us
Witney Artificial Turf Pitch
Witney Artificial Turf Pitch

Gordon Way
Witney
Oxfordshire
OX28 4EH
By bus

S1
By bike

Bike storage available

Storage for 3 bikes available
By car

Car parking available

40 total spaces available

2 disabled spaces available

Parking type: Free