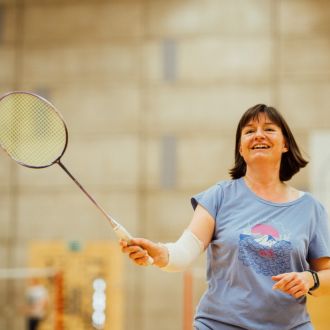 Hire A Court
Badminton Courts are available to hire most evenings and weekends. Sessions are 40 minutes long and maximum 4 people per court. You must be pre booked via the Better UK app.
Badminton is suitable for all ages and abilities and you must bring your own equipment.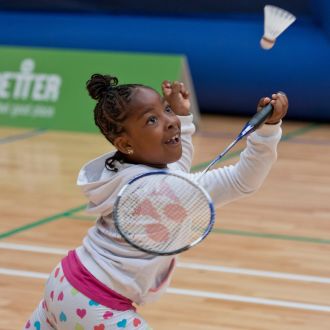 Junior Coaching
Junior coaching is provided on a Sunday morning. In these sessions the coach will work with the juniors to help them improve their all round game.  The sesisons are:
Badminton Tots (4-6yrs) - 9am
Badminton Kids (6-10yrs) - 9am
Badminton Smash Up (10-16) - 10am
No booking required simply turn up and pay at reception! 
No Strings
On Friday evenings we offer No Strings Badminton sessions 6.30 - 8.30pm. These are socialable sessions with a member of staff on hand to help organise and offer guidance where needed.
No need to book for this, just turn up and pay at reception!