The Benefits of Quitting Smoking
Smoking is bad for your health in a number of ways. It increases your chance of a number of diseases including cancers, heart disease, chronic obstructive pulmonary disease (COPD) and stroke. On average, smoking reduces your life expectancy by 10 years.
Quitting smoking has major health benefits, helping to significantly reduce the risk of diseases associated with smoking. But the benefits don't stop there. Others include:
Improved breath and lung capacity as well as improved circulation, which helps to increase your fitness and energy levels
Improved immune system, including the ability to fight off colds and flu
Lower stress levels
Improved fertility and virility
Improved sense of taste and smell as well as improvements to eye health
Whiter teeth and less gum disease
Delays to facial wrinkles associated with smoking
Protection for loved ones from the effects of second-hand smoke
More money as a result of not buying cigarettes
HOW CAN EXERCISE HELP YOU QUIT SMOKING?
There are several reasons why exercise can help you quit smoking.
As well as providing a healthy and enjoyable distraction, exercising can help reduce cigarette cravings, especially during and the 50 minutes following exercise. Studies have shown that those who have included physical activity into their quit plan – even short periods of physical activity – have reported reductions in the urge to smoke. This is especially the case for aerobic exercise.
Aerobic exercise is any physical activity that causes you to sweat, breathe harder and gets your heart beating faster. As well as helping with cravings, aerobic exercise helps to keep your heart and lungs in good condition as well.
Two more things that many people experience when they quit smoking is weight gain and withdrawal symptoms, which can affect your mood and stress levels. Exercise not only helps to manage your weight but is also known to improve your mood through a release of endorphins.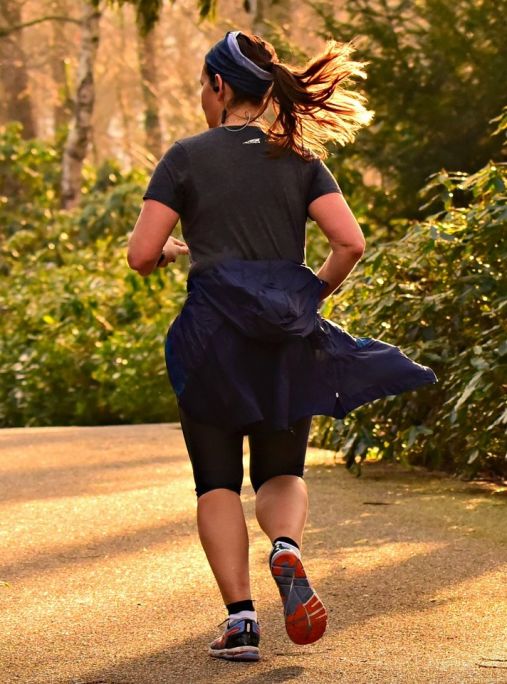 How to include smoking in your quit plan
As exercise is so beneficial to both your health and quit attempt, it's worth taking some time to consider how best to include exercise in your quit plan:
Try to set aside a regular time for exercise that works with your schedule. The better you are with sticking to your regime, the more likely it is that exercise will become a new habit.
Try for 30 minutes of physical activity most days of the week. If time is a problem, it's worth noting that exercising for 10 minutes three times a day gives the same benefits as 30 minutes of non-stop exercise.
Do activities that you enjoy. This could be anything from going to the gym to swimming, biking or dancing – there are so many activities to choose from. To make sure you don't get bored, we'd recommend changing your exercise routine or try a new activity from time to time.
Be active with family, friends, or co-workers. As well as providing a social benefit, this will also help you commit to your plan,
Being active in your daily routine. Walking is a great way of getting more physical activity. Take the stairs at work instead of the elevator. And don't forget that even housework or gardening can provide exercise benefits.