A guide to start running in winter
Exercise can be done all year-round. And despite our bodies telling us to stay indoors, there are so many benefits of exercising in cold weather. Not only does it keep your body moving throughout the winter months, but it's great to boost your mood, heart health and immune system.
If you're ready to get moving and your chosen activity is running, this guide will help you get started for running in the cold.
1. Get the right winter running clothes

First and foremost, you'll need a good pair of running shoes, especially if you're going to be running in rain as the surfaces may be more slippery and dangerous. We'd suggest buying some trainers that are designed for running, as these will have the right cushioning and traction. We'd also recommend avoiding mesh shoes as these will make your feet colder in winter. If you already own mesh trainers, make sure to wear thicker socks to keep your toes toasty and dry.
Another thing to consider when running outside in winter is layers. If it's cold, wear a base layer made of synthetic material to wick away the moisture from your skin and avoid your sweat making you chilly. Then pull on a middle layer such as a light fleece to keep your core warm and finish with a breathable waterproof jacket if it's raining.
2. Start slow
We wouldn't recommend doing a winter 10k in your first week of running. If you're new to the sport, start out with a light jog and alternate this with walking. Once you feel comfortable, break into a constant light jog and, after a few more sessions, start running. Over time, you can increase your distance bit by bit.
Even if you've been running for a while and setting off on a 5k, always ease yourself in with some light jogging, so your body can warm up while acclimatising to the temperature. If you start off too fast, you may run out of steam quickly.
3. Change up your tracks
To keep things fresh and interesting, try running along different pathways, pavements and parks every so often. While running along the same route is ideal for switching off and letting your mind wander, it can become boring, so mixing it up with new tracks can make your running experience more fun.
Just be mindful of the terrain. Winter can bring with it some harsh weather, so be wary of tracks that may have a lot of mud, icy surfaces or fallen obstacles.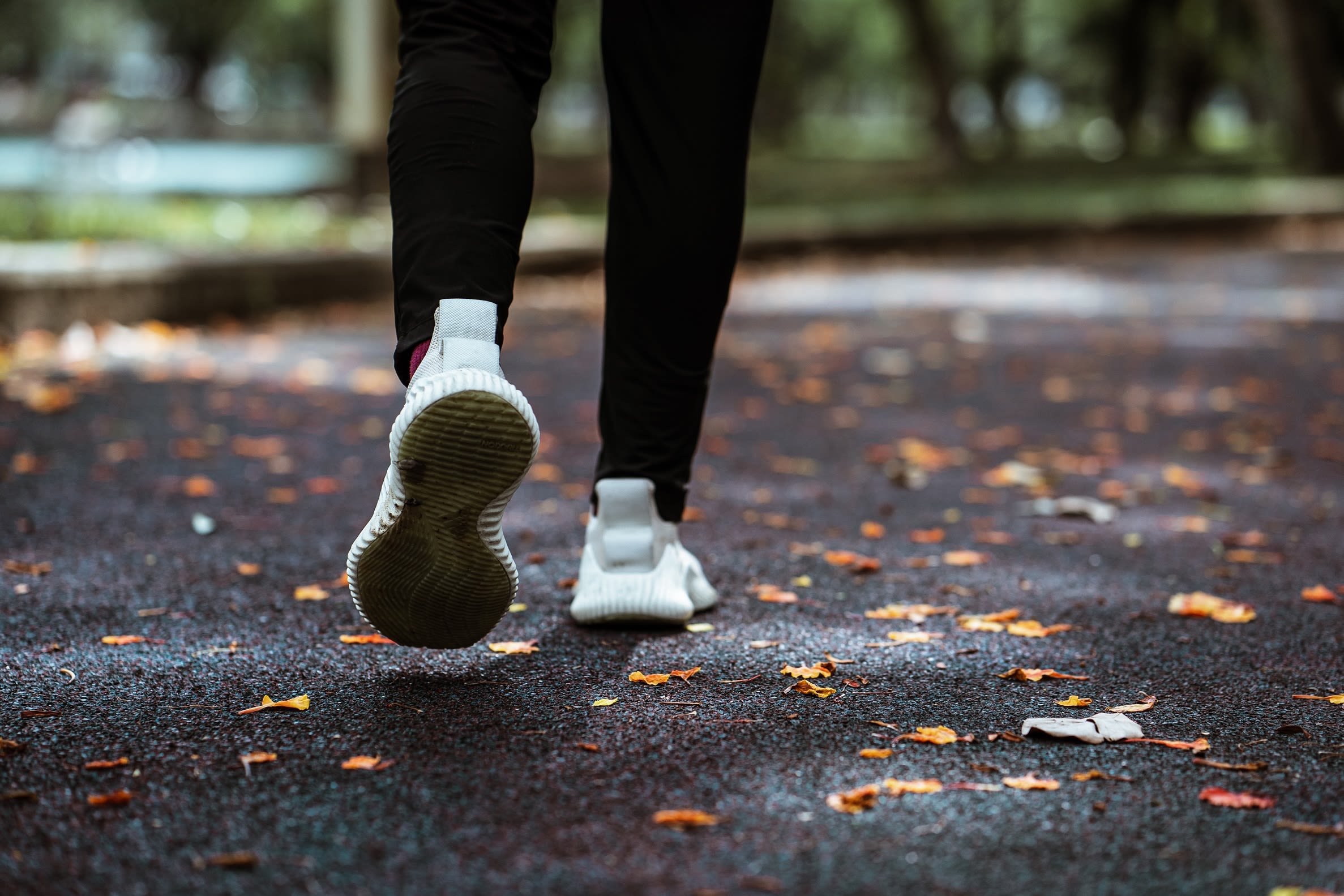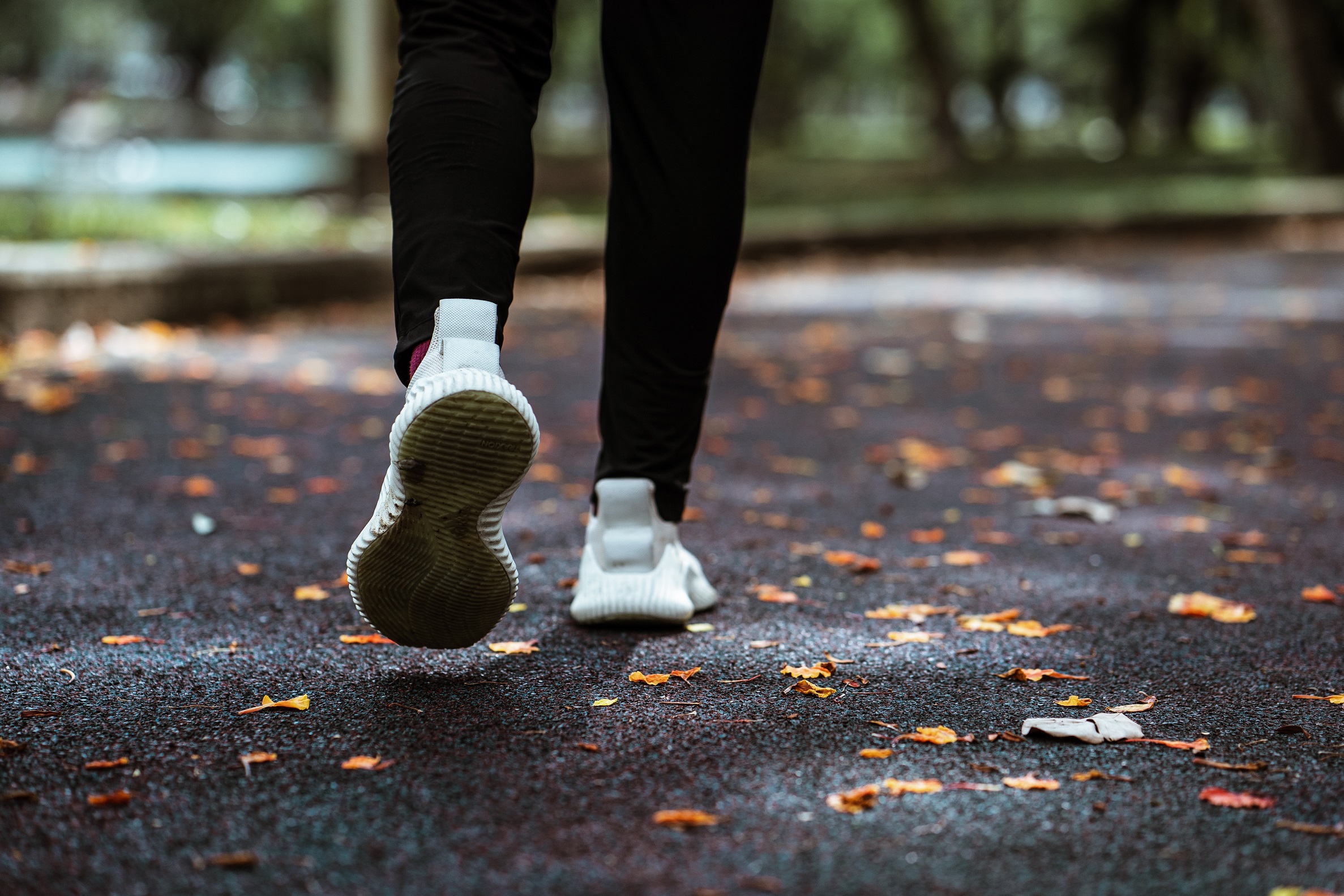 4. Keep the air moist
Not only does cold winter air holds less moisture than warm air, but you breathe in more while you run to try and get more air to your lungs. This means it can make your throat and lungs feel drier, tight and sore.
To help, try running with a mask or snood over your mouth and nose. This will trap the air and warm it up with your breath before it enters your lungs.
5. Stay safe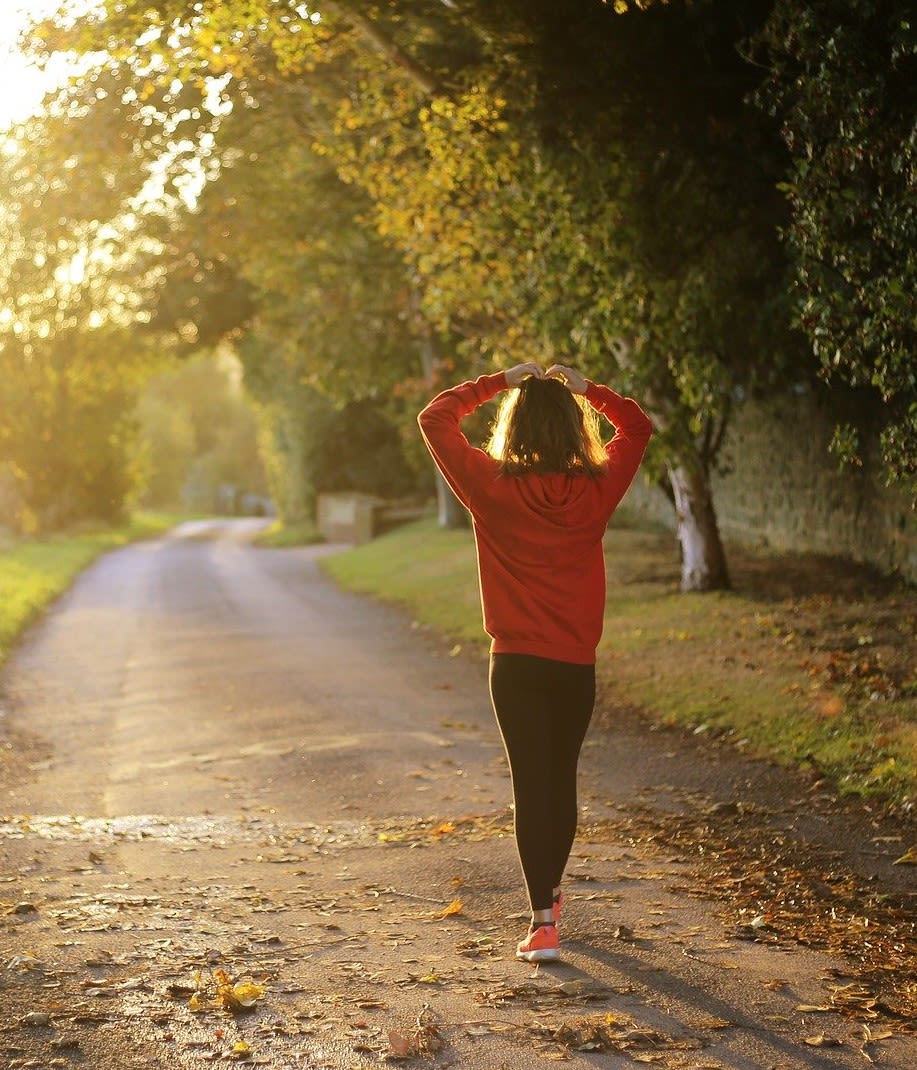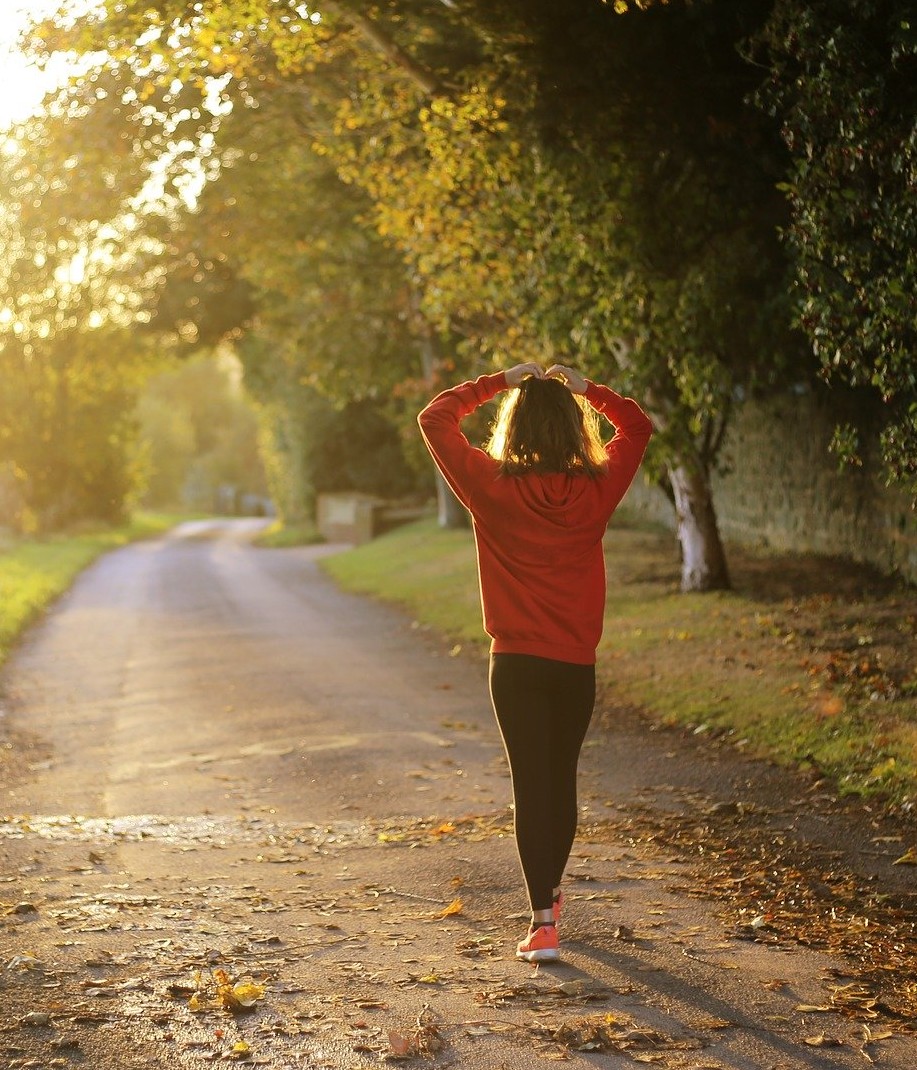 Due to the sometimes-dangerous weather conditions, winter running safety is important.
It gets darker much quicker in winter, so while we'd always advise running during the daytime, if you have to run at night, make sure that you're wearing plenty of reflective gear and flashing lights. This ensures vehicles and passers-by can see you, especially if there aren't many lampposts and street lighting in your area.
If you're running in snow and there's a lot of ice, you could attach spikes to your shoes to avoid slipping. These also work when it's super muddy. However, make sure to only wear these in this type of terrain as wearing them on the pavement could make you lose your balance, causing injury.
6. Stretch down
When you're finished, avoid aching muscles with some stretching exercises. This will help to slow your heart rate down and increase your flexibility and range of motion, which will ultimately help with your winter running, too.
You may also like