Diabetes week
According to the World Health Organisation (WHO), the number of people diagnosed with diabetes has nearly quadrupled since 1980. That's why we support Diabetes Week (14 - 18 June 2021) and Diabetes UK to encourage everyone to share their knowledge and experiences of diabetes. Not only do we need to fight the challenges that diabetes presents but understand the measures to prevent diabetes type 2. 
What is diabetes?
Diabetes is a serious life-long health condition that occurs when the amount of glucose (sugar) in the blood is too high because the body can't use it properly. If left untreated, high glucose levels in the blood can cause serious health complications such as damage to your eyesight. There are two main types of diabetes: Type 1 and Type 2. Type 1 diabetes is often diagnosed in childhood and cannot be prevented, where Type 2 diabetes is often diagnosed in adulthood and can be prevented or delayed.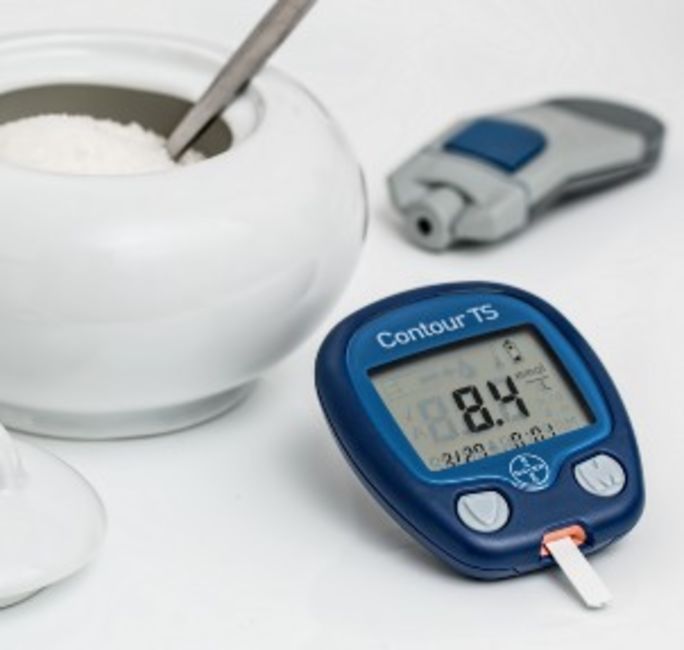 What are the symptoms of diabetes?
Symptoms of diabetes are not always obvious and can often be overlooked but commonly these are the most recognised:
Going to the toilet a lot
Being really thirsty, drinking more and not being able to quench your thirst
Feeling more tired than usual
Losing weight without trying
Genital itching or regular episodes of thrush
Cuts and wounds that took a long time to heal
Blurred vision
If you're concerned that you might have diabetes you should speak to your GP. Being diagnosed and getting the right treatment to lower your blood sugar levels to within the normal range will bring these symptoms under control.
How to manage diabetes
There are a number of things you can do to help reduce the risk of Type 2 diabetes and manage diabetes:
Eat a healthy and balanced diet
Be as physically active as you can (see recommendations below)
Avoid putting on extra weight and try to keep your weight healthy
Set yourself health goals
Get support to look after yourself
Attend any healthcare appointments
Taking these small steps will help you manage your diabetes and improve your physical and mental wellbeing.
Fighting diabetes with physical activity
Being active can help manage your diabetes and reduce the risk of Type 2 diabetes by up to 40%*, as well as other mental and physical health problems.

The UK Chief Medical Officers' Guidelines offer the following recommendations around physical activity:
Aim to be active daily: Over a week, physical activity should add up to at least 150 minutes (2½ hours) of moderate intensity activity in bouts of 10 minutes or more. For older adults at risk of falls should incorporate physical activity to improve balance and coordination on at least two days a week.
Improve Muscle Strength: Undertake physical activity to improve muscle strength at least 2 days a week.
Get up: Minimise the amount of time spent being sedentary (sitting) for extended periods.
*Individual physical and mental capabilities should be considered when interpreting the guidelines.
A Better way to stay active
We offer a wide range of activities to choose from, including the gym, swimming, fitness classes and so much more. With hundreds of fun physical activities and a variety of high and low-impact fitness for all levels and abilities, there's never been a better time to get active. 
Find a Better Leisure Centre near me
Help support and fight diabetes together
This year Diabetes UK want to tell people's stories. Follow the hashtag #DiabetesStories to find out more about the condition and how it feels to live with it. For more information on diabetes week, please visit the Diabetes UK website.
You may also like