"The swimming community is very embracing and very kind. It's a sport that welcomes people of all abilities, all shapes, and sizes. Everybody's in a collective mindset, everyone wants to do the same thing." – A Better member
Women's Only Swim Lessons
Swim Doctor Learn – This women's only swimming class for adult learners and improvers is ideal whether you're getting in the pool for the first time or improving your existing swimming skills - come and learn with our female Swim Doctors.

Foundation (9 years and over) – Our ladies-only Foundation swimming lessons are designed for school-aged children who are beginners or completely new to swimming. These lessons will teach them how to be safe in and around water.

Women Only Parent & Baby Lessons – Our SWIMBiES women & baby sessions are great for spending some time with your child and getting them comfortable in the water. Choose from Paddlers ( 2- 3 Yrs), Splashers (13-24 months) and Dippers (3-12months) sessions.
Book a lesson
Women's Only Swim sessions
Swim for Women

– Swimming classes for women over the age of 16 years.

Swim for Women and Girls

– Swimming classes for women and girls with 11-17s welcome.
Our women only swimming sessions embody a great mix of having fun, socialising and technique. These sessions give you some time to destress during a busy week among like-minded women and girls.
Lanes are available across the pool during these sessions for a range of speeds and abilities. There will even be fitness swimming equipment available to use at many of our pools so you can get the most out of your swim.
You'll find mostly female lifeguards at our women only sessions, but on some occassions a male lifeguard may be present. 
Book a swim
"It makes such a difference to have someone who's actually going to keep turning up in the morning and saying, "come on, we can do this." – A Better Member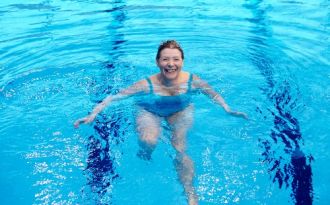 You may also like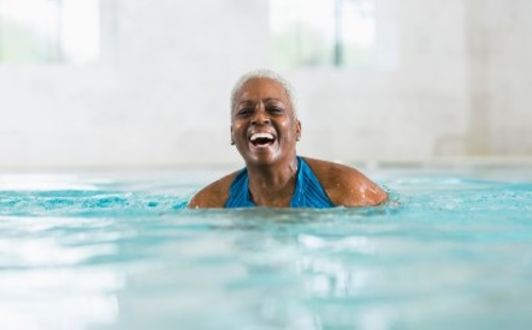 Ready to take the plunge? Sign up for our Swim Membership and get access to 130 Better swimming pools across the UK so you can swim wherever and whenever you want.
Find out more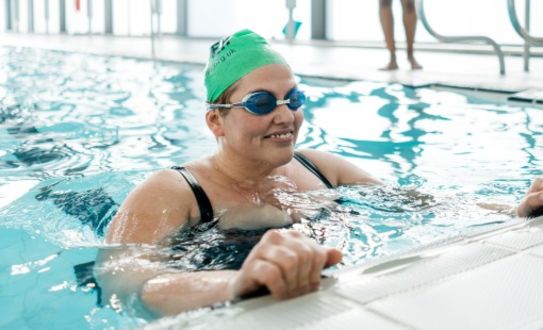 Whether you're a beginner, want to improve your technique, or train for an event, our adult swimming lessons cater to a range of abilities and swimming goals.
Find out more