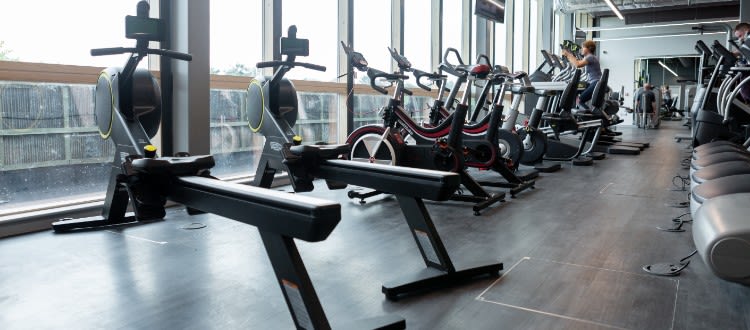 Gym
After a £250,000 refurbishment that involved upgrading the gym and our equipment, we now have over 60 Technogym workout stations including a functional fitness area and a large free weights area.
Our friendly fitness instructors are always on hand to help you meet your fitness goals from your initial induction through to refocus sessions. We also offer personal training for those who want an extra push to overcome any obstacles. The gym also has a "Workout wall" which provides a range of varied workouts for customers to use to spice up their normal gym routine.
In addition to this, we also offer specialised junior gym session for 11-15 year olds who are looking to improve their fitness in the gym. These session are fully supervised by a member of staff who can help participants reach their fitness goals.