AquaFit

:

Woggle up, we're hitting the pool! AquaFit uses water for resistance training, which has very little impact on your joints.
Body Attack
This class combines athletic exercises like running, lunging and jumping with strength moves such as push-ups and squats. Burn up to 730kcals hour!
Body Balance
This yoga based class is suitable for everyone, and will improve your mind and body.
Body Pump
Using light to moderate weights with lots of repetitions, this class will give you a fantastic full-body workout! Burn up to 590kcals/hour!
Body Combat
This fiercely energetic programme is inspired by mixing martial arts, and it's a great way to unleash yourself and increase stamina!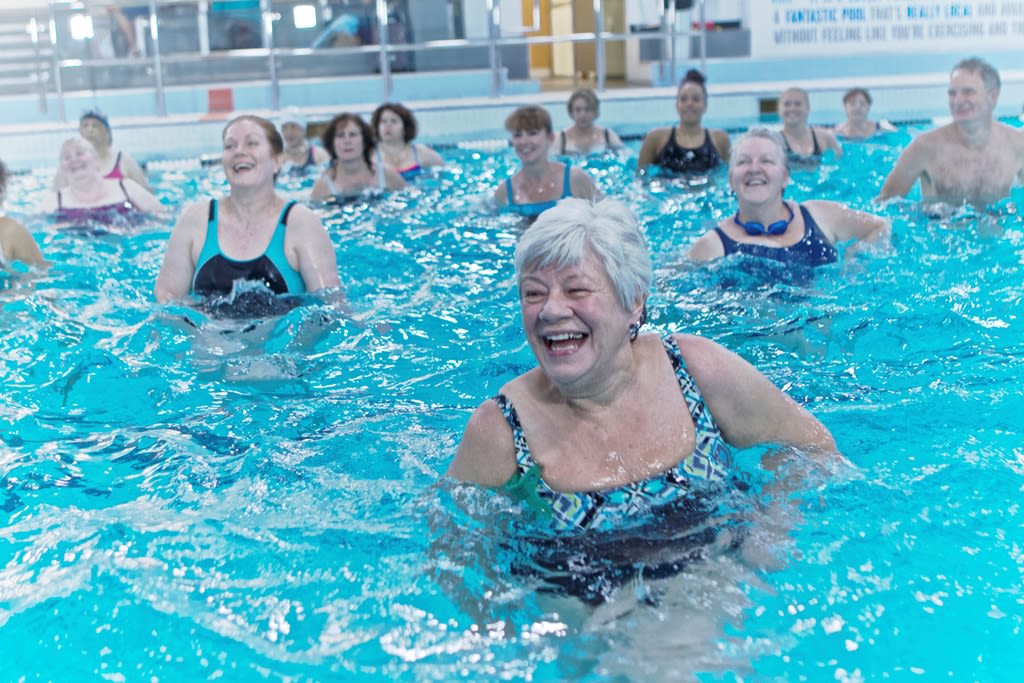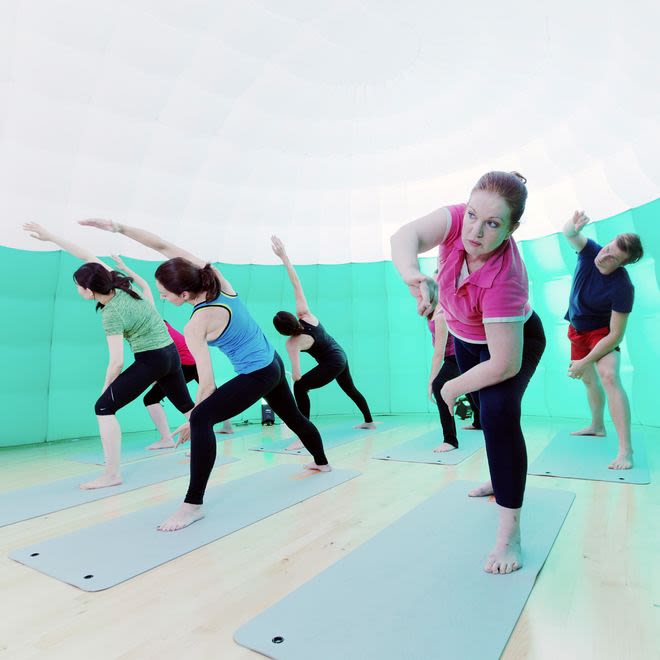 Circuits
A mixture of HIIT and weights exercises for a full body workout.
Danze-IT
Bust some moves and dance your way to fitness with this enjoyable cardio class. Easy Circuits: A machine based class, where you work at your level to keep fit, active and moving. This class has no cardio and is very low impact.
HIIT Max
Suitable for all levels, a resistance workout using dumbells combined with cardio exercises.
Line Dancing
YeeHaw! An American-style line dancing class specifically targeted at seniors and beginners.
Pilates
This is a mat based class, which focuses on proper alignment, posture and breathing. This class is highly recommended for customers experiencing back issues.
Pedal Power
This indoor cycling class takes place in our Virtual Studio. With the motivation of our brilliant pedal instructors, you can burn up to 550kcal/hour
Sculpt Xtreme
Strengthen and tone your body in this fusion class, using body weight, weights & barbells.
Step
Our step aerobics class will burn fat in a fun way and make you hungry for more! Tums,
Bums & Thighs
This low impact class focuses on the typical problem areas and is suitable for all levels of fitness.
Yoga
Develop your body and mind with our yoga classes. Practice postures, breathing and relaxation to develop suppleness, strength and stamina.
Zumba
Ditch the workout, join the party!