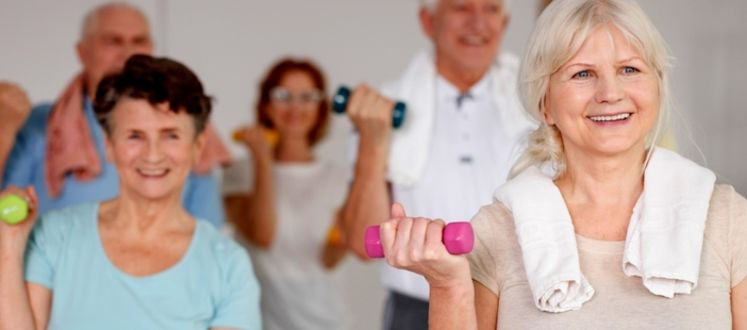 Our senior fitness class here at Olympia Leisure Centre is suitable for over 55 year olds. This will be a chair based class that will involve a range of cardiovascular and strength based exercises aimed at improving fitness and well-being.
We will also be providing tea and coffee in our café area after the class, to give participants an opportunity to socialise post-workout.
These classes will run in our main hall from 10:45 – 11:30 every Wednesday.
This class can be booked online or through our app.
BOOK NOW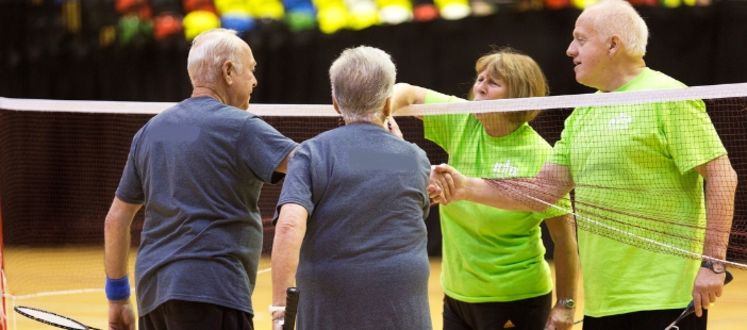 Senior Badminton
Improve your reflexes, hand-to-eye coordination and overall fitness levels with this popular racquet sport.
Playing badminton is a great way to have fun and stay healthy, whatever your age or level of ability. Whether you're booking a court as a group, to compete against others or you want to learn how to play.
Our Senior Badminton Sessions will be facilitated by Ulster Badminton.
These drop in sessions will commence Friday 19th May at 10:00am. 
Sessions will continue to run for 6 weeks from 10:00am - 11:00am.
We will also be providing tea and coffee in our café area after the sessions, to give participants an opportunity to socialise post-activity.
Racquet Sports
We run racquet sport sessions in our main hall that are suitable for all ages and abilities. These include bookable badminton sessions and drop-in pickleball sessions.
Pickleball sessions are on every Tuesday from 09:30 - 11:00.
All equipment is provided, however, participants are welcome to bring their own. 
Supervised Gym Sessions
Our gym facilities are supervised by our Fitness Instructors. Our Fitness Instructors are on hand to help you in any way possible, whether this be through exercise demonstrations, planning a workout or answering any questions you may have.
We now offer supervised senior based gym floor workshops to enhance balance, coordination, mobility and strength. Improving all round health and well-being.
Members on our senior membership also get free access to the gym before 11:00 Monday to Friday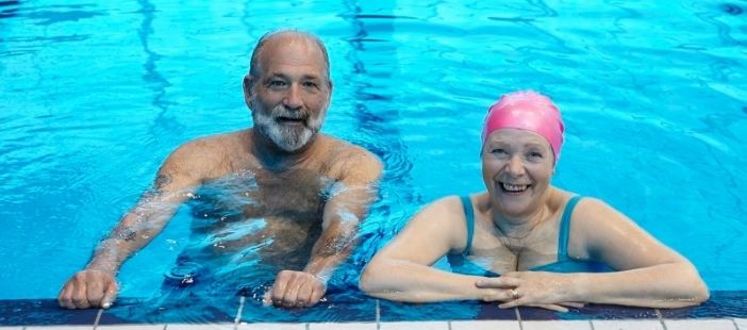 Swimming Sessions
At Olympia we offer Swim For All and Swim For Fitness sessions throughout the day.
Swim For All sessions are general swimming sessions available for all ages and abilities.
Swim For Fitness is a lane swimming session, perfect for competent swimmers hoping to improve their fitness.
All members on our senior membership have free access to these sessions before 11:00 Monday to Friday