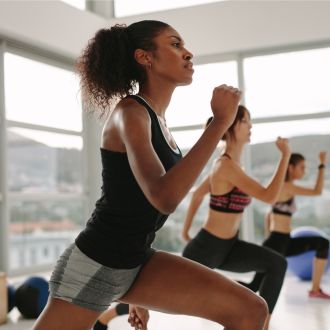 Gym Sessions
We also have dedicated women-only gym classes at Burnt Oak Leisure Centre!
Aimed at girls and women over the age of 14, these classes offer a range of opportunities to get active in a fun and social environment.
| | | |
| --- | --- | --- |
| Class | Day | Time |
| Aerobics Class | Tuesday | 09:45 |
| Legs, Bums & Tums Class  | Thursday | 09:15 |
| Gym Sessions (Girls aged 11+ can attend)  | Friday | 18:30 |
There is also a Coffee Morning held on the first Monday of the month from 9.30am - 11am.
For more information on any of these activites please contact burnt-oak@gll.org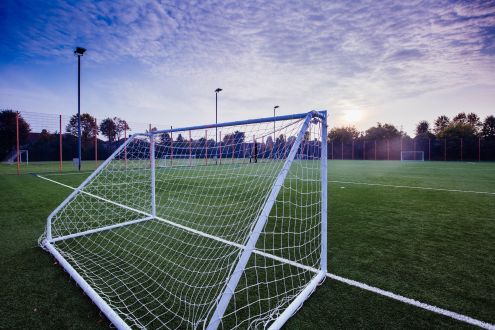 Girls Football Sessions
In partnership with Eagles United Football Club, Burnt Oak Leisure Centre hosts football sessions for girls aged 8-12. Whether girls want to try football for the first time or want to become the next Lioness, these sessions are a great place for young girls to learn new skills and make friends in a safe, fun, and structured environment.
What? Football sessions
Who? For girls aged 8-12
When? Every Wednesday from 18:00 – 19:00
Where? Burnt Oak Leisure Centre: Watling Avenue, Edgware, HA8 0NP
How? To register your interest, please email petrit.krasniqi@gll.org.
For more information, click here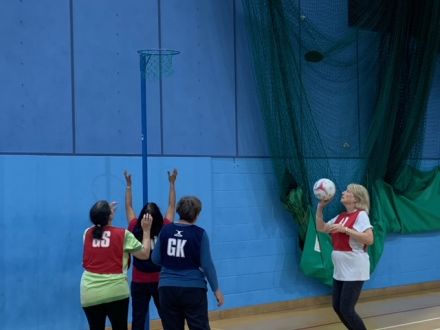 Walking Netball
Walking Netball is a friendly and inclusive session, allowing women to play netball at a walking pace. Since its inception, more than 37,000 women have gotten involved in their local communities. 
You can pay and play for a single session and see how you like it – no long-term commitment is required.
The physical and mental benefits are endless, you'll be supported and welcomed every step of the way!
Every Tuesday from 14:00 - 15:00
For more information, email Anna.Stevens@GLL.ORG