CLIP 'N' CLIMB
Do you dare to climb the wall?
Our state-of-the-art climbing wall system provides an exciting, fun adventure in a safe, supervised environment for ages 4 and above, and suitable for whatever your level of experience. A great one to get the whole family involved in.
The Clip 'n Climb arena features a stairway to heaven and 19 other 10-metre challenges. The Clip 'n Climb experience includes a 30 minute introduction, harness fitting and safety briefing then a full 55 minutes climbing, finally 5 minutes to remove your harness and exit the arena. Please note the time you book is the time your safety briefing will start. Trainers must be worn and long hair must be tied back.
Suitable for 4 year olds + subject to fitting harness with minimum waist size of 54cm. Trainers only, no loose clothing or jewellery and long hair must be tied back. Under 8's must be supervised by a supervising adult. 1 adult can supervise up to 2 children
Also note that some session times may not be avilable due to birthday parties and private bookings over this period. 
Dates: Monday 23rd October - Sunday 29th October 
Session Days/Times: Monday - Friday /  10.15am-18.00pm & Saturday and Sunday 09:30am-17:15pm 
Price: Junior £13.00 4 years up to 8 years (Adult Supervision Required), Junior 8 years up to 16 years £14.35 and Adult £15.56
For further infromation please visit our Activity Page for Climbing
BOOK NOW
SOFT PLAY THIS OCTOBER HALF TERM
The structure is made of up 3 levels and  includes various features including 6 slides (Two toddler slides), biff bags, Walk of Fear polydeck walk, Sensory eye spy panel, Monkey Bars swing challenge, Bash Bags, Toddler Zone, Sensory Zone, Mini Trampettes, Wobbly characters, digital interactive motion sensitive floor  and much much more.
Our Soft Play is a fun and vibrant facility which encourages energetic play. It will help you to move your children away from their screens and give them the freedom to play in a safe, enjoyable and stimulating environment. Our structure is 5.3m high for ages 0 months to 8 years old, and has seating for parents. Children must be supervised at all times whilst in the play area.
Dates: Monday 23rd October - Sunday 29th October
Session Days/Times: Monday - Friday / 09.00am-19.00pm, Saturday - Sunday / 08:30-17:00
Sessions last for one hour, and are available every 30mins
Price: 
Under 2 yrs - £2.50
Over 2 yrs - £8.60
Additonal Adult - £8.00
Note each ticket includes one supervising adult, additional adults will need to pay an additional entry fee. Children must have socks on before they enter the Soft Play as well as the supervising adult.  
BOOK NOW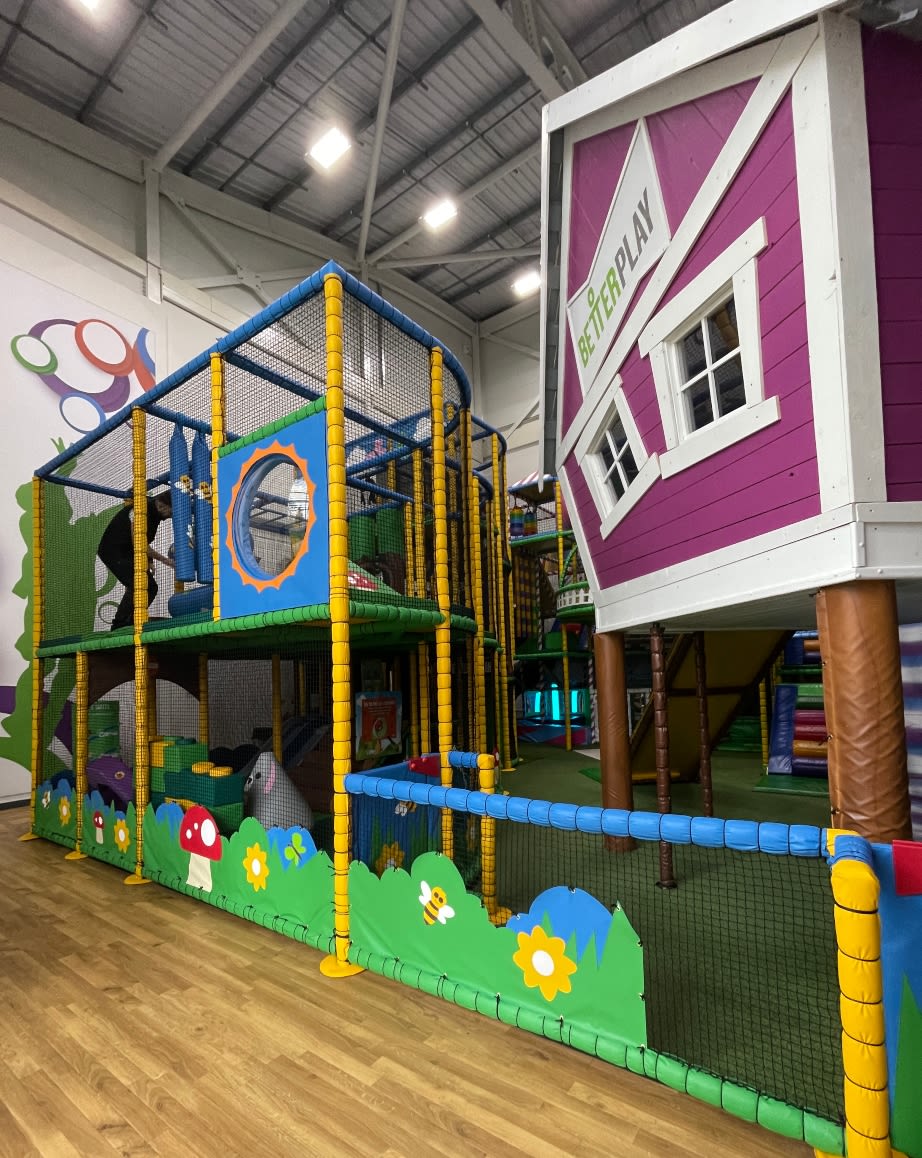 GYMNASTICS THIS HALLOWEEN
Are you ready for half term?
Learn to flip, jump and twist this October with our Gymnastics Short Courses. Our courses are for children aged 4+ Years (Must be in reception)
Please note that children must bring a water bottle and it is advised that children bring a healthy snack.
Dates: Monday 23rd October - Sunday 29th October
Gymnastics stay and play sessions – free play in the gymnastics hall with parental supervision, gymnastics coach will oversee the session
Session day/times:
Tuesday and Wednesday   9.30-10.45am/ 11.00am-12.15pm, (Up to 8 years)
Fridays 9.30-10.45am
Pre-school workshops for Independent 3-4 years – a structured introduction into gymnastics, including songs, games and foundation skills such as rolling, jumping and shapes
Session days/times:
Tuesday 10.45-11.45am
Thursday 9.30-10.30am
Price: £9.15 per lesson
Workshops for 5+ years – gymnastics lessons including all fundamental skills such as cartwheels, handstands, and progressive skills, plus gymnastics based games
Session days/times:
Tuesday's and Wednesday - 12.30-2.30pm
Thursday's 1-3pm
Friday 11am-1pm and 1-3pm
Price: £18.25 per lesson
BOOK NOW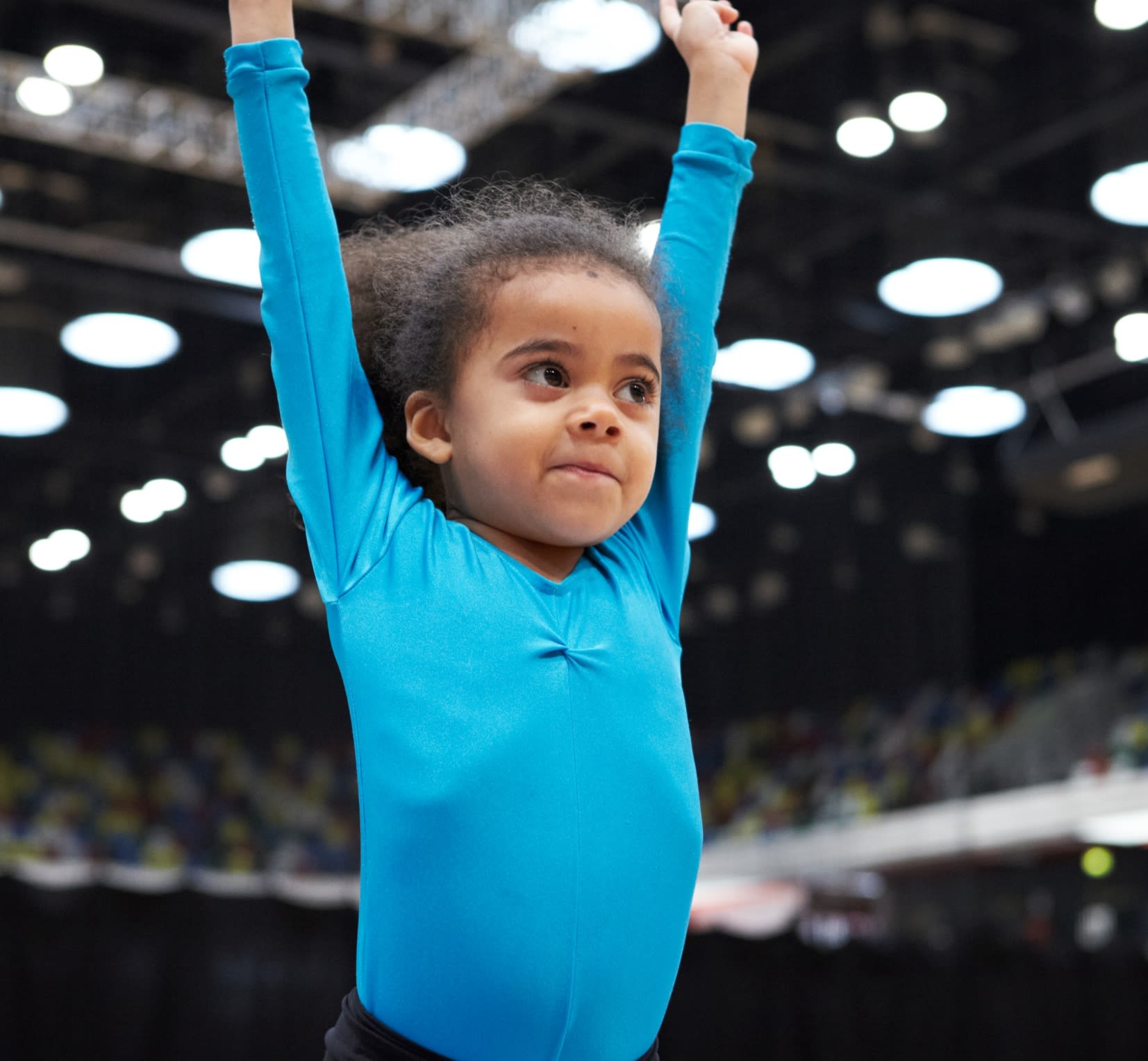 CAFE
Why not sit down and relax with a coffee and a croissant in our Coffee shop. With a relaxing atmosphere and free wifi, it is the perfect place to get refreshed or simply grab lunch.
So whether it's a rainy day, a play-date day or anything-in-between day, we hope to see you at Sutcliffe Park Sports Centre very soon!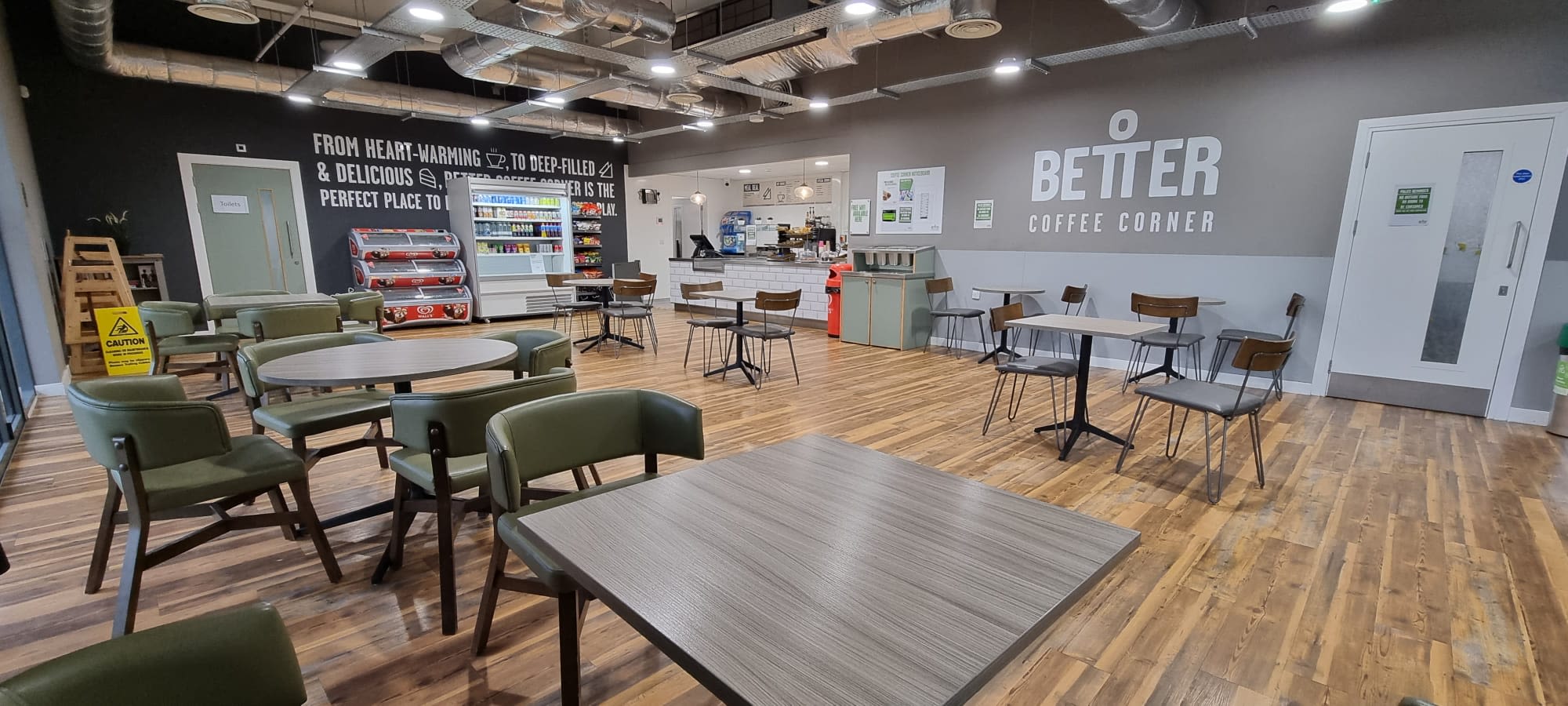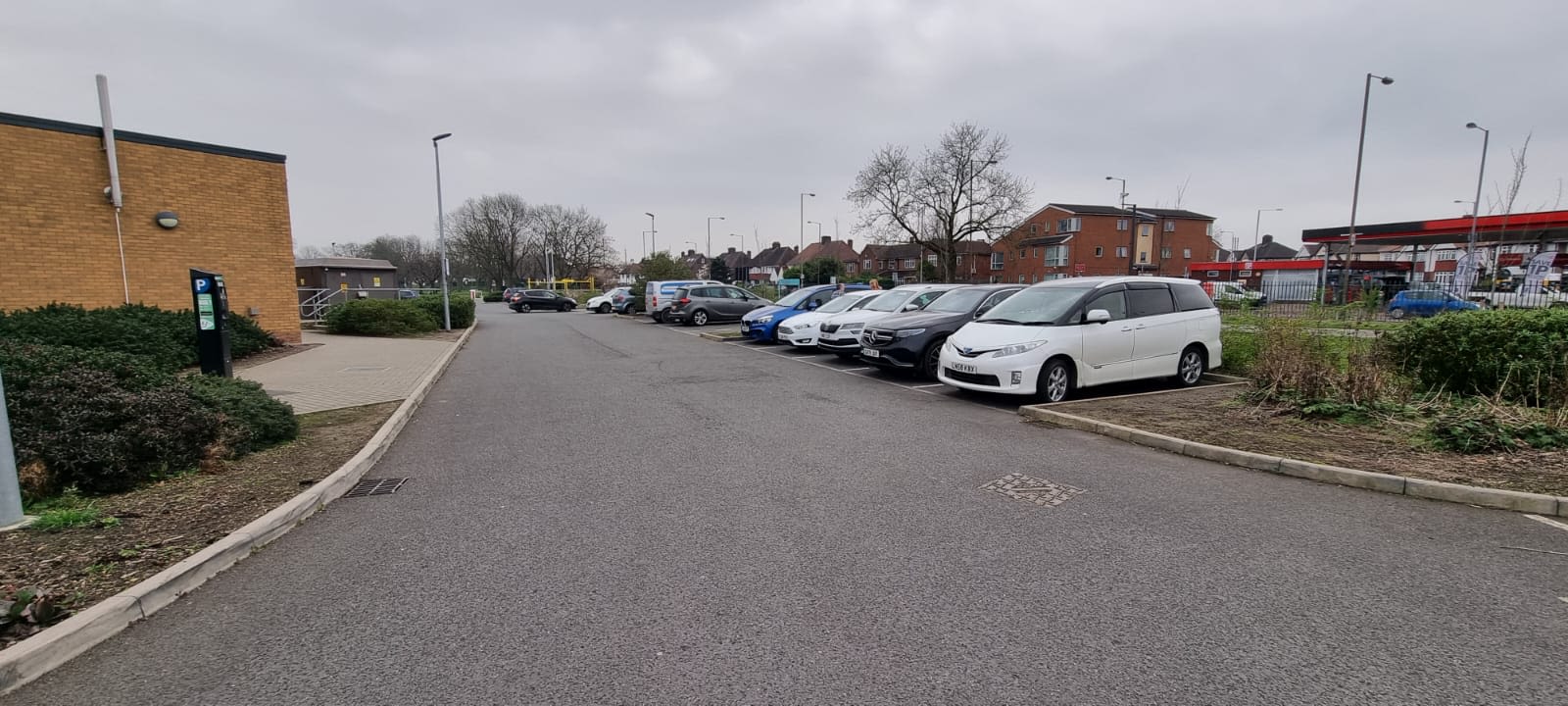 CAR PARK
The centre has a total of 32 spaces available for customers which includes 5 disabled spaces. Parking is £1.00 per hour and pay and display tickets can be purchased on via one of the two car park machines. You can also pay online by downloading the YPAY app or RingGo App, please remember to allow locations when downloading the apps. 
If you are a Blue Badge Holder you will recieve four hours of free parking. Please be reminded that due to the APNR system you must give submit you car registration details to reception.