Our range of Technogym fitness stations cover everything you'll need for a better workout.
Cardio
Our cardio machines are guaranteed to get your heart pumping and body moving with state-of-the-art Technogym equipment such as:
EXCITE+ Runs
EXCITE+ Bikes
EXCITE+ Reclines
EXCITE+ Varios
EXCITE+ Synchros
EXCITE+ Climbs
SKILL LINE Skillrows
EXCITE+ Top
GROUP CYCLE Ride
All of our cardio equipment fitted with Technogym UNITY, screens that allow you to plan UNITY SELF training programmes and browse the library to watch how to perform the exercises. Alternatively, you can read the latest news, browse the internet, connect to your friends on social media or watch the last episode of your favourite Netflix series from the point you left it.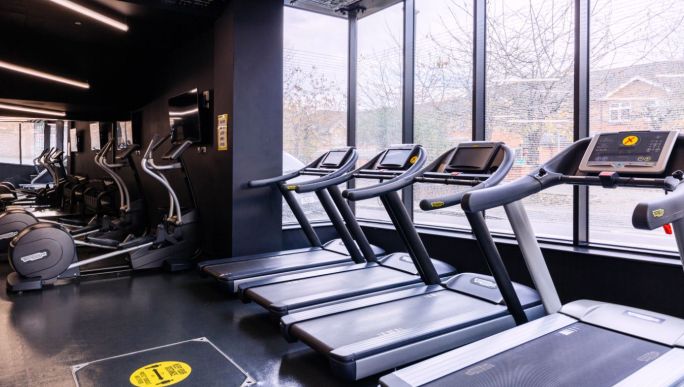 Strength
If you're aiming to improve your strength, we have a full range of resistance equipment and free weights including:
Double abductor/ adductor
Lat machine
Leg curl
Leg extension
Leg press
Low Row
Shoulder press
Pectoral
Dual adjustable cable pulley
Dumbbell racks
Adjustable benches
Functional & Wellness
Our Technogym Skilltools kit has everything you need to evolve your work capacity and enhance your abilities:
Medicine balls
Slam balls
Jump ropes
Speed ladder
Cones
Balance dome
Balance pad
Wellness balls
Foam roller
Mobility stick
Power bands