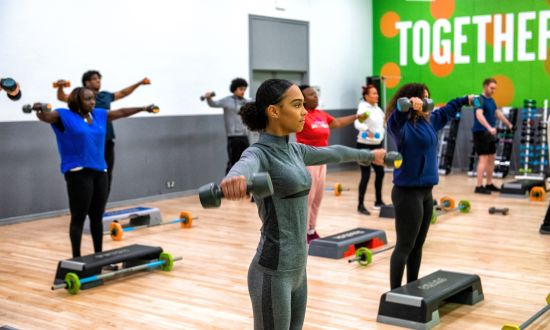 Strength and Conditioning classes
If you looking to build a stronger, why not start with our range of strength and conditioning classes. Our motivational group activities will help you strengthen and condition your whole body.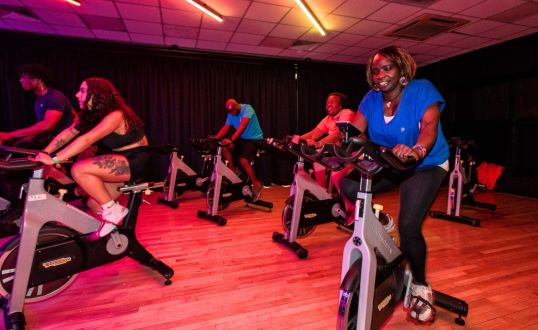 Cardio Classes
Raise your heart rate and uplift your spirits as we move together in these fast-paced, high-energy classes. Are you looking to burn calories, lose weight or improve your health and cardiovascular fitness, these classes are perfect.
Discover our range of Cardio classes
HiiT 
Stands for High Intensity Interval Training, this class will have you working hard in short burst intervals with short rest periods between. Oftern regarded as one of the most effective workouts for burning calories and improving cardiovascular. 
Group Cycle 
Our Group Cycle classes will ensure you burn some serious calories in a lively, motivating environment. 
Rebounder
If you love to bounce, this class incorporates low-impact movements using a small trampoline, whilst having fun by making you work hard.
Boxfit
Are you ready to get fighting fit? Boxfit class uses a mixture of boxing techniques to increase your heart rate, leaving you feeling fitter.
Aerobics 
Get moving with Aerobice classes. A varied, dynamic workout that's sure to get your heart racing. 
Functional Fitness 
Functional fitness classes are a good all-rounder if you want to increase your strength, stamina and endurance for a more sculpted body. 
Discover our range of Strength and Conditioning classes
Body Conditioning
These cardio and body conditioning classes combine intense and Total Body Conditioning for a full-on workout!
Core Conditioning 
This low-impact class uses a range of equipment and your own body weight to develop a stronger core.
Circuit Training
If your looking to be pushed to your limits this high-energy interval-style training designed to  improve your strength, stamina and endurance.
Power Pump 
Power Pump uses studio weight plates and bars to focus on resistance training in the lighter-weight range with higher reps.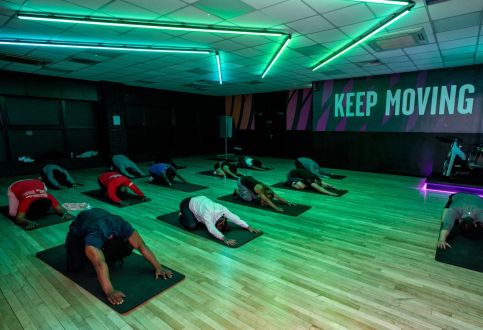 Mind & Body classes
Take a little you time. These lower impact classes will leave you feeling revived and refreshed.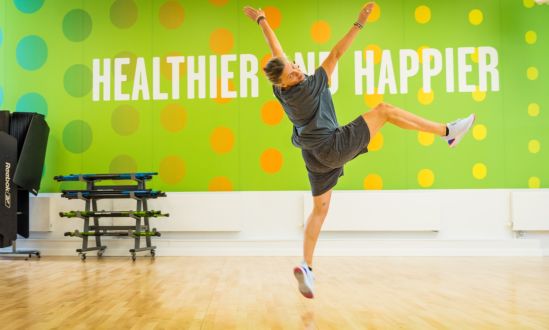 Dance classes
If you like to move to the beat. These fun, energising group sessions to the music are guaranteed to make you work hard whilst putting a smile on your face.
Discover our range of Mind and Body classes
Pilates
In a calm and relaxing studio environment our Pilates class is great for lengthening and strengthening your core.
Yoga
Helping you to relax the mind and improve your strength and well-being, our Yoga classes focus on energetic and traditional yoga poses. 
Mindfulness 
Mind over matter and keeping yourself in the present are the key focus points during these classes. Our instructors will take you through breathing exercises and stress-relieving techniques to help keep your mental health in check.
Discover our range of Dance classes
Zumba
Are you ready to Salsa and merengue? Our Zumba classes are a guaranteed fun way to make you sweat and feel better traditionally performed in Latin American dance music. 
Dance Fitness
Our Dance Aerobics classes will keep you motivated with fresh choreography and exercise moves every week.
Barre Fit 
Blending the art and discipline of ballet with aerobics is a great way to keep your body fit and toned.
Social Dance 
A lower intensity class aimed at our more age-mature members, who want to move to music, pick up choreography and get the heart beating at their own pace - styles based on Line Dancing choreography.