February Half Term Activities at Clissold Leisure Centre
Family Fun Swim
Looking for a fun filled swim for your children? Look no further than the Family Fun Swim sessions in our Training Pool. Whether its splashing about on our floating rockets or having a throw about with the pool balls, we've got enough to keep the whole family entertained.
| | | |
| --- | --- | --- |
| Day | Session 1 | Session 2 |
| Monday | 1.00pm - 2.00pm | 2.00pm - 3.00pm |
| Tuesday | 1.00pm - 2.00pm | 2.00pm - 3.00pm |
| Wednesday | 1.00pm - 2.00pm | 2.00pm - 3.00pm |
| Thursday | 1.00pm - 2.00pm | 2.00pm - 3.00pm |
| Friday | 1.00pm - 2.00pm | 2.00pm - 3.00pm |
| Saturday | 3.00pm - 4.00pm | 4.00pm - 5.00pm |
| Sunday | 3.30pm - 4.30pm | N/A |
Book here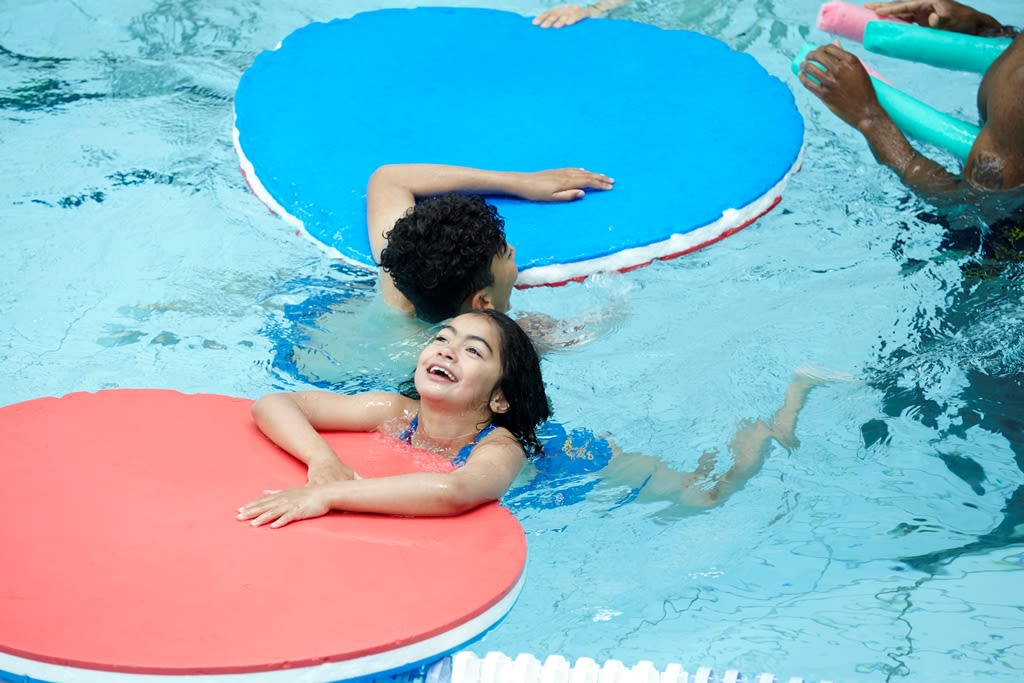 Intensive Swimming Lessons
Whether you want to get a headstart on your swimming before heading back to school, if you need extra tuition getting the basics down, or simply want a sample of what our swimming lessons have to offer - our summer holiday intensives are a great way to teach pupils essential swimming skills while ensuring they know how to stay safe in and around the water.
Foundation Lessons 
Who is it for?
Children aged 4 years and over who are non-swimmers and beginners.
What do they learn?
Teaching pupils the essential swimming skills to ensure they learn to be safe in and around water. Learning the basic techniques for all 4 strokes, achieving 10 metres on Front Crawl and Backstroke by the end of their Green milestones.
Ability groups 
Red, Amber and Green
Development Lessons
Who is it for?
Children aged 5-12 years who are able to swim 25m
What do they learn?
Teaching pupils advanced swimming skills, developing their techniques on all 4 strokes to create efficient and effective swimmers. Lessons focus on a wide range of skills across all aquatic sports. Pupils will learn basic water survival and rescue skills as part of the milestone awards. Here we will also work with other partner clubs to assess each pupil's ability to progress in talent pathways.
Ability groups 
Bronze, Silver and Gold
Use code: SWIMHAPPY for 25% off your intesive swimming lessons 
Book here
Junior Gym
Junior gym is a supervised session where 11-17 year olds can access the gym and get active. Sessions take place after school and on weekends and are a great way to keep fit and make friends, as well as a way to build independence!
Join in every day during October Half Term:
Sessions
10.00am - 12.00pm & 2.00pm - 6.00pm
Book here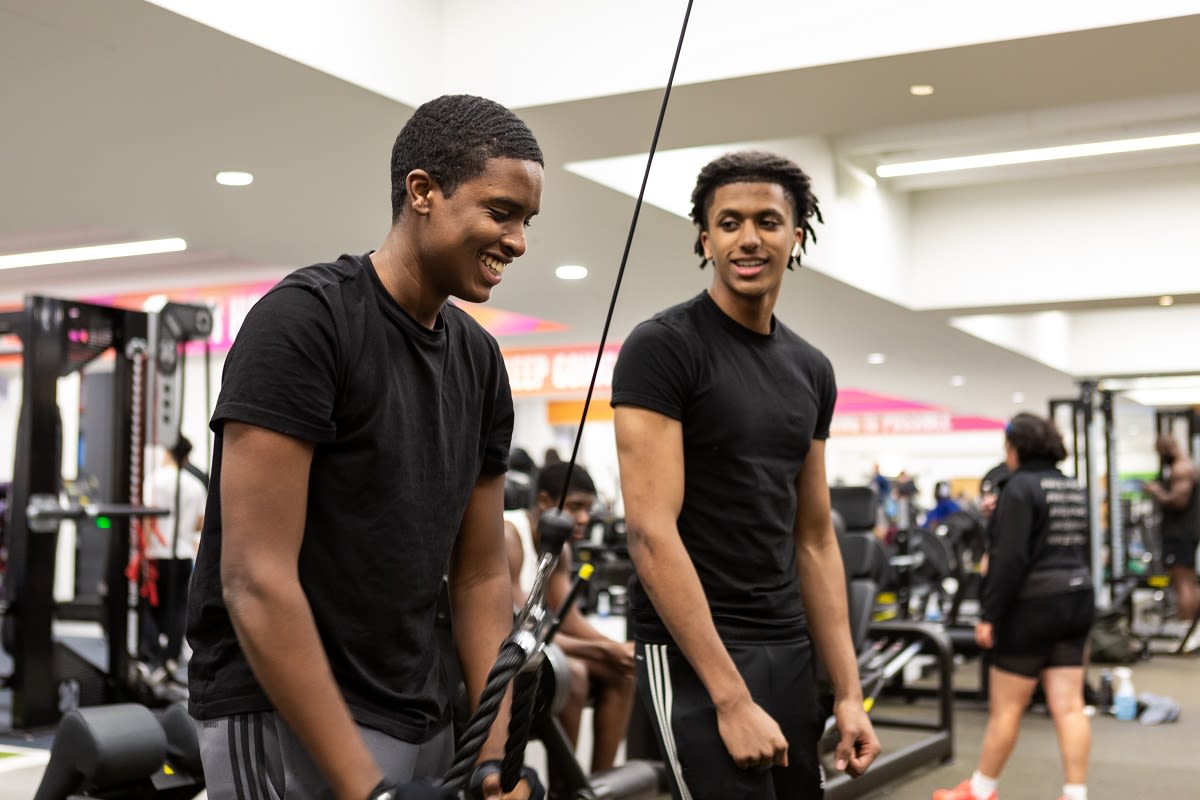 Swim For All
No matter your fitness ability, our Swim for All sessions are perfect if you're looking to build your confidence, work on your strokes, float away any stress, or just simple want to enjoy a more casual swim with your family and friends. 
Day

Session Time

Monday

9.00am-11.30am

12.30pm-3.00pm

Tuesday

9.00am-11.30am

12.30pm - 2.00pm

Wednesday

10.00am-11.30am

12.30pm - 2.00pm

Thursday

9.00am-11.30am

12.30pm - 2.00pm

Friday

9.00am-11.00am

N/A

Saturday

 

1.00pm - 3.00pm

Sunday

 

1.00pm - 3.30pm
Book here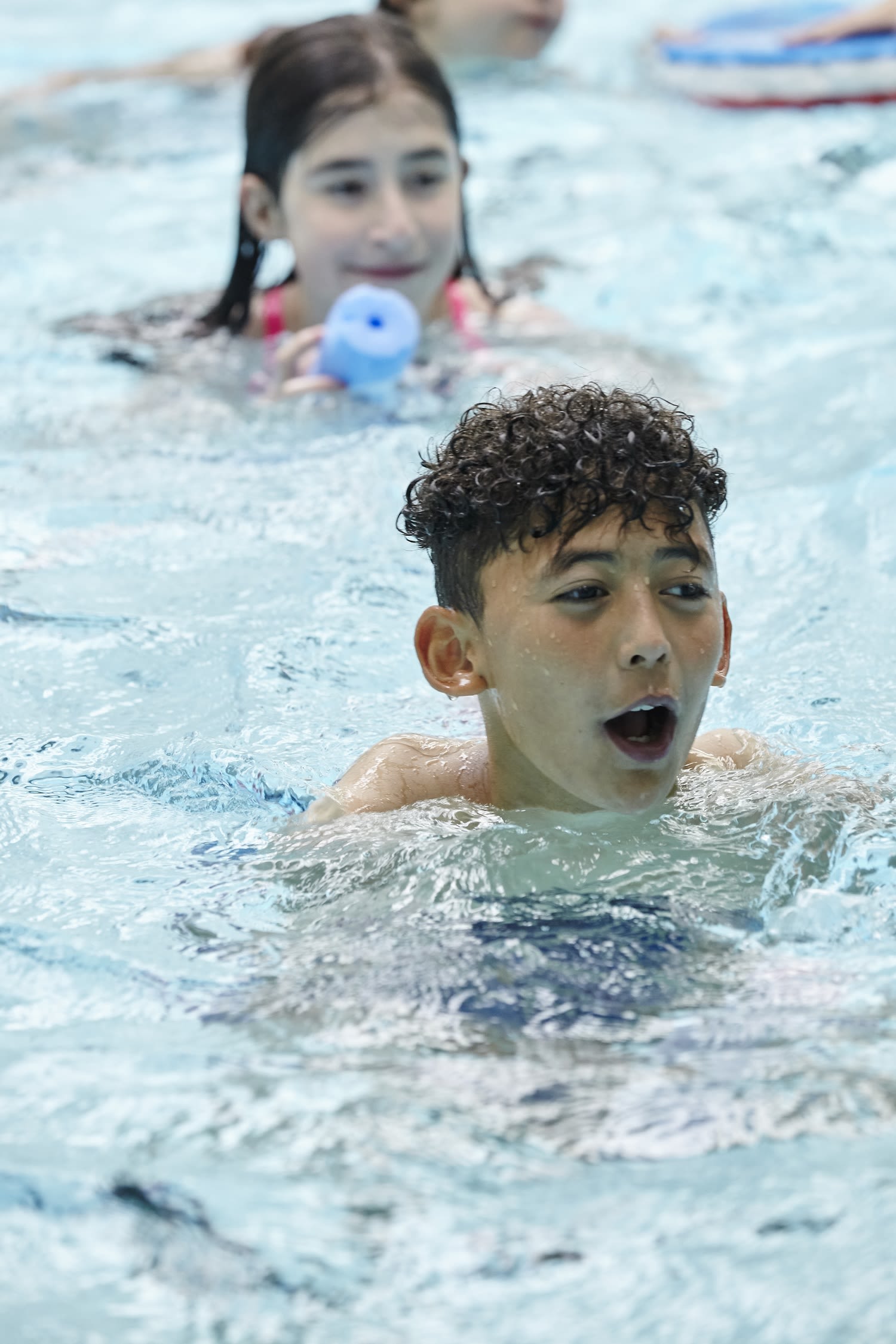 Adult & Junior Gym
Bring your child for free during our Adult & Junior gym sessions. 
Any paying adult gym member can bring one child (aged 9-15) for free as part of their booking*.
Sessions
Saturday & Sunday 9.00am - 5.00pm
*Please ensure you book the correct session 
Book here
Creche
In need of some 'me' time this half term?
Why not book your under 5 into our creche allowing you time to relax in a Yoga class, may take a steam in our Health Suite or get your energy flowing with a dive into one of our pools.
Our Creche for under 5's gives you the chance to take part in leisure activities, knowing your children are well-cared for. You can leave your child for up to 2 hours in any 24 hours. Booking is essential as places are limited. We're afraid any no-shows (including Prepaid members) will result in the full charge being made.
Our Creche is Ofsted registered. This means that the Creche is regulated and inspected to ensure that the care of the children who attend is of an excellent standard.
Bookings open 7 days in advance
Book here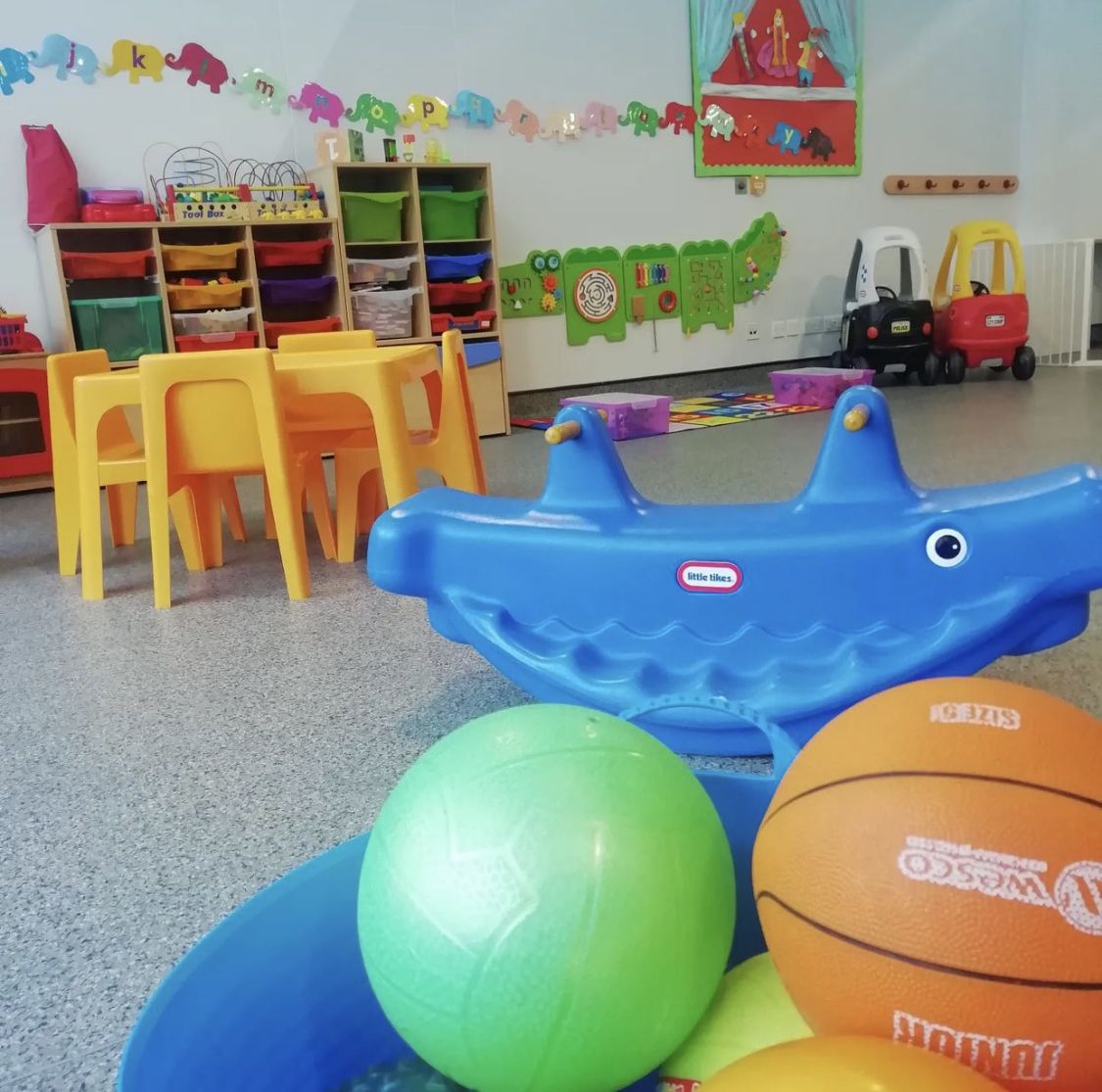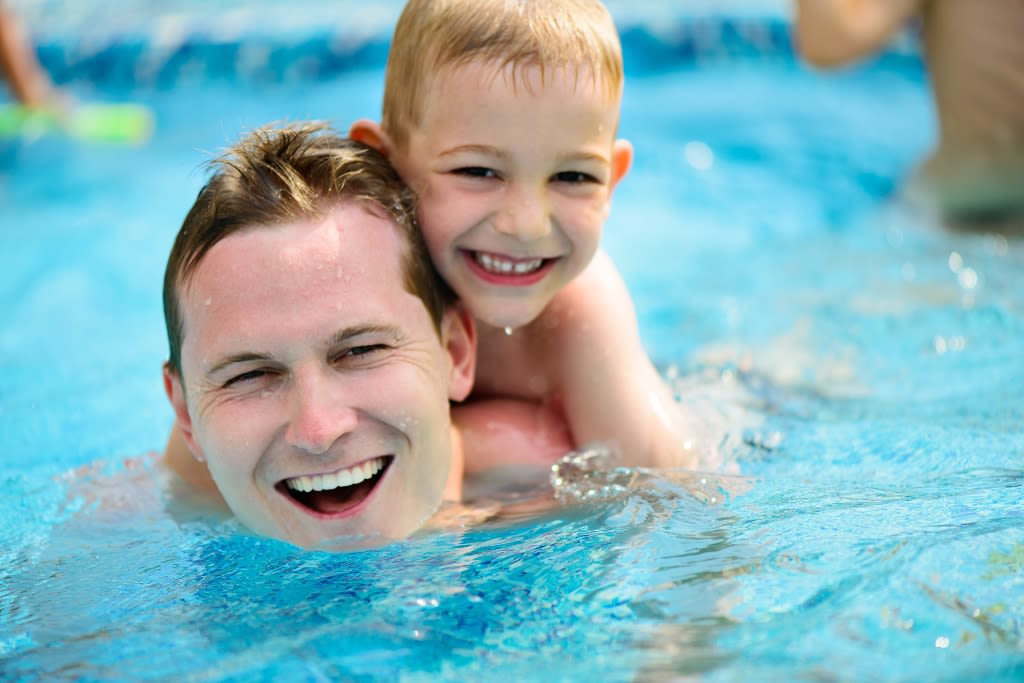 Aqua Play
The Toddler Pool is a shallow water pool with interactive water play area with water features for children under 8 years old. Perfect for water babies and water confidence building.
Sessions
Monday - Friday 10.00am - 3.00pm
Book here