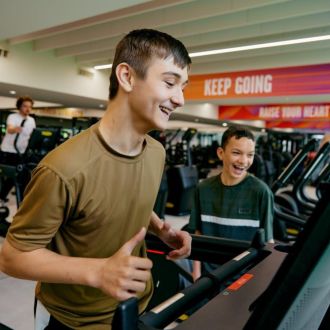 Our Junior Gym program provides a dedicated workout space for children between the ages of 11-17. To participate, pre-booking is necessary and can be done online or through our app. During the session, a qualified fitness instructor will be present to supervise, guide, and assist children with any questions they may have.
Junior members aged 11 - 15 are restricted to CV and fixed resistance machines
Junior members aged 16 - 17 will be able to use free weights in addition to the CV and fixed resistance machines
Days and times available:
• Tuesday: 3.30pm-5.30pm
• Wednesday: 3.30pm-5.30pm
• Friday: 3.30pm-5.30pm
• Saturday: 12pm-2pm
*addtional sessions are added during the school holidays 12-2pm Monday-Friday.  
BOOK HERE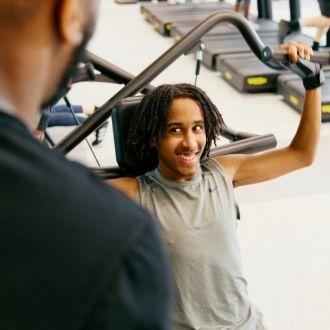 At our facility, the safety and well-being of our junior members are of utmost importance. To guarantee this, we offer a Junior Gym Induction led by a qualified fitness instructor who will guide them on how to correctly use the equipment and perform exercises. It is mandatory for all juniors to schedule this induction before their first Junior Gym session to ensure a smooth and safe workout experience.
Days and times available:
Tuesday:4pm-4.30pm/4.30pm-5pm/ 5pm-5.30pm
Wednesday:4.30pm-5pm
Friday:4pm-4.30pm/4.30pm-5pm/5pm-5.30pm
Saturday:1pm-1.30pm/1.30pm-2pm
BOOK HERE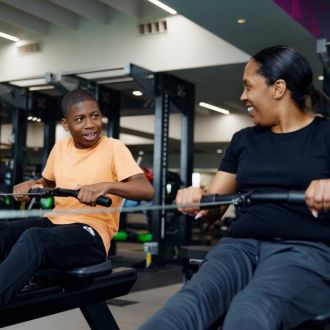 Looking for a fun way to keep your family active and spend quality time together? Our gym offers both Adult and Junior sessions, perfect for all ages. Plus, as a pre-paid adult member, you can bring a junior aged 11 to 17 with you to these sessions at no additional cost. Just remember, adults must supervise juniors throughout the entire duration of the session.
Days and times available:
Saturday & Sunday: 2pm-4pm
Supervision: Please note that the adult/parent must actively supervise the child at all times and takes responsibility for the child's conduct and safe use of machines. Only children between 11-17yrs are permitted in the session, and it is limited to one child per one supervising adult. If an adult is not supervising the child or the child misuses the gym equipment or misbehaves, both parties may be asked to leave
BOOK HERE