Weekly fitness class programmes take place in our recently re-decorated fitness class studio. Activities vary throughout the week to provide various exercises to target the entire body. Our Fitness classes are suitable for everyone and are delivered by a knowledgeable and enthusiastic team of fitness instructors.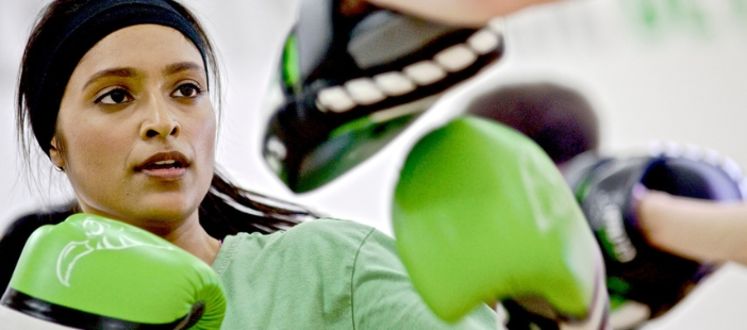 Cardio Classes
If you are looking for exercises that will raise your heart rate, energise your body and help to burn calories, these classes are worth giving a go:
Boxfit - Boxing moves combined with cardio exercises in a partner workout are a great way to stay motivated and smash sessions together.
HIIT - High Intensity Interval Training, fast bursts of exercise followed up with breaks will get your heart pumping faster, and sweat will go down your body.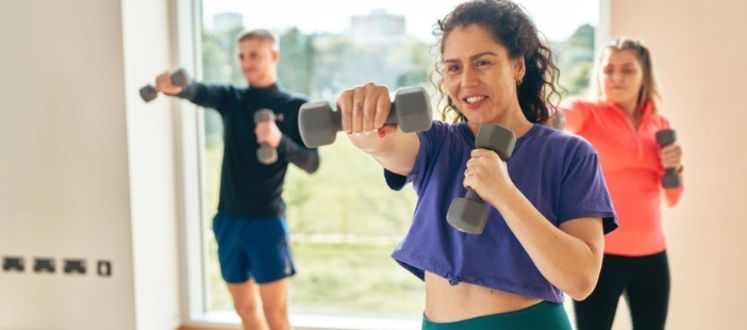 Strength and Conditioning classes
Get pumped up and join one of our strength and conditioning classes. From toning up to working on your overall fitness, these classes are a full package.
Circuit training - a set of exercises performed one after another and repeated a few times during the session with breaks in between.
Body conditioning - a full-body workout performed as a bodyweight exercise or with additional equipment.
Core conditioning - training focused on improving core strength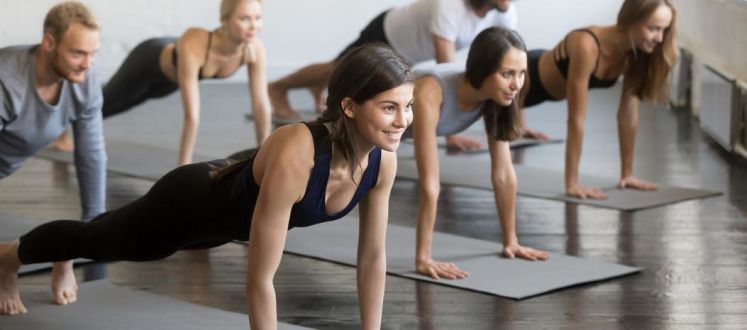 Mind & Body classes
Find your inner peace while building strength, flexibility and balance in our range of Mind and Body classes:
Yoga - feel better inside and out. This whole body workout will work your balance and flexibility while supporting your mental health, thanks to meditation and breathing exercises.
Pilates - a way to get stronger in a gentle way. Breathing techniques will help you to work on your core and focus.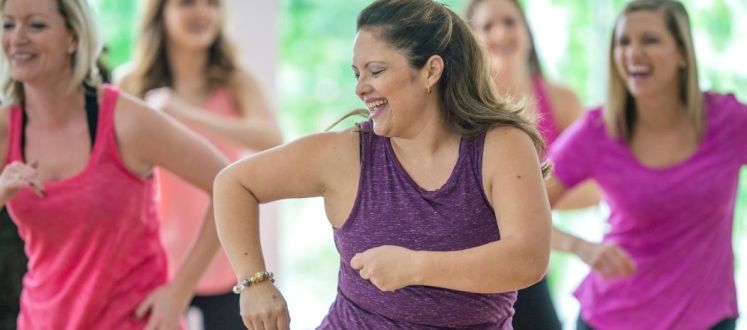 Dance classes
Dance your way into a fitter and healthier you. Great music and dance moves will put you in a great mood while working on your body.
Barre Fit - practice balance and get stronger in this graceful and gentle class to the music.
Zumba - the world's most popular dance programme. Zumba is a fusion of dance styles with energising music that will make you sweat and burn loads of calories.
Dance fitness - this aerobic class to music combines dance and fitness moves providing an ultimate workout.
NATIONAL FITNESS DAY 2023
Join us and the rest of the UK on Wednesday 20th September 2023 for the biggest physical activity celebration of the year.  Both our members and non-members will be able to enjoy a host of free fitness classes and gym sessions at various locations. 
| | | |
| --- | --- | --- |
| Session/Class | Time | Booking |
| Gym | All Day | |
| HITT | 6.15-7.15pm | |