Summer Kids Activities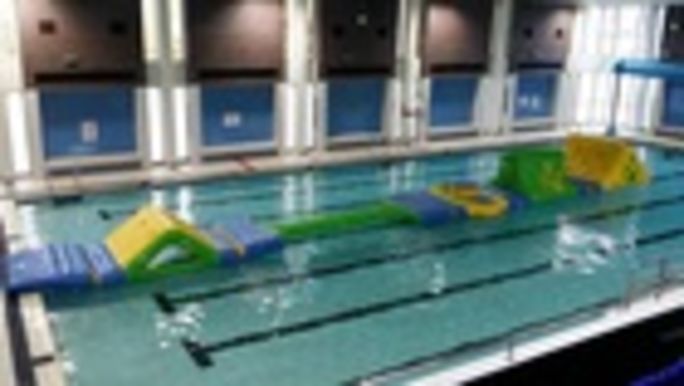 Waltham Forest has lots to offer this summer with activities taking place across all centres within the borough a head of the opening of the new Waltham Forest Leisure Centre.
Walthamstow Leisure Centre's Ofsted registered holiday playscheme is the place to send your children who want to be active over the holidays. With our sporting activities, Scoot and skate, Arts and Crafts competitions and themed Fridays, there is something for all ages.
You can book your child in for 1 day or a whole week, that decision is up to you, so for more information, prices and how to book please speak to reception at Walthamstow Leisure Centre.
 Weekdays
9.00am – 5.00pm
5 Years – 11 Years
From £11.05 per day
Ridgeway Park
Waltham Forest's new tennis facility Ridgeway Park hosts its first tennis and multi sports activity camp hosted by experienced coaches.
Monday – Thursdays
10.00am – 3.00pm
£15.00 per day
Finding Dory Swim Sessions
This Summer sees the launch of our Finding Dory Swim sessions. The Finding Dory sessions are activator led working in partnership with Disney and the new 2016 Finding Dory Film. Taking place at Chingford, Leyton and Leytonstone Leisure Centres.
The sessions are 1 hour of fun, games and some learning to encourage participation in swimming as a life long skill, there are even prizes to be won.
Free Swimming
Who is eligible?
Under 18's
Over 60's
People with disabilities
Armed Forces
The London Borough of Waltham Forest funds a local initiative where local residents swim for free all you have to do is get a one off annual membership card to swim FREE for the next year in any Waltham Forest Better Leisure Centre.
Intensive swimming lessons are being delivered at Chingford Leisure Centre this summer holidays.
You will be booked to have swimming lessons every day Monday – Friday which is proven to be very effective for children's development in learning to swim.
These intensive courses are designed to get children safe around water.
For more information, prices and to book please speak to reception at Chingford Leisure Centre.
Junior Gym 11 – 16 Year Olds
Help your child begin a healthy routine now and it could help them stay fit long into the future. Our Better Health and Fitness Junior membership is designed to help youngsters get off to a great start, at a competitive price. Your child will enjoy access to every swimming pool, junior gym and junior fitness class in their local area, as well as discounts of up to 30% on a range of other activities. At Chingford, Leyton, Leytonstone, Walthamstow and Peter May.
For More information please vist your nearest Better centre.