Better Swim School
We are the largest provider of swimming lessons across the UK. We help over 100,000 people learn to love the water and keep active, by becoming capable and confident swimmers. We provide:
Friendly fully qualified teachers
Lesson plans designed by swimming experts in accordance with the ASA Learn to Swim Framework
Access to Home Portal - our online tool which allows you to track progress through the Learn to Swim Framework
A fully inclusive and accessible Learn to Swim Programme
Free certificates for your child for those on our direct debit scheme
Free Swimming for those on our direct debit or annual payment schemes
BOOK NOW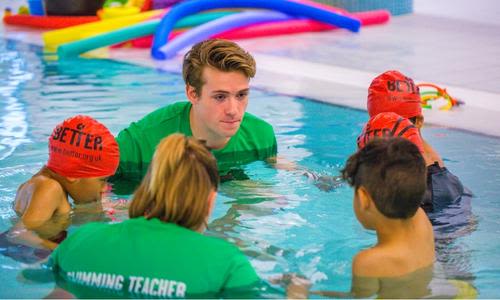 Junior Football
Football is a fun sport that have many benefits. It will not only support your little ones health, but also teach them teamwork and social skills. It's a great way to keep children active, improve their health and fitness and provide intraction with their peers. Days and times available: 
Tuesday: 16.30 – 17.15 (4-6 years old)
Thursday: 16.30 – 17.15 7-10 years old) 
£3 per session.
BOOK NOW