Welcome to your local BETTER at portsmouth
Keep up to date with what's happening in portsmouth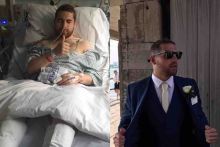 Read more
1st September throwdown to raise money for Adam's cancer treatment.
Read more ›
Bring a friend, family member or training partner with you on fridays and they can train with you for free!
Read more ›
Train with your friends on a free day pass and enter the prize draw!
Read more ›